Ando Insurance opens for business, taking fresh approach towards using technology to streamline the insurance process to cut costs and keep premiums low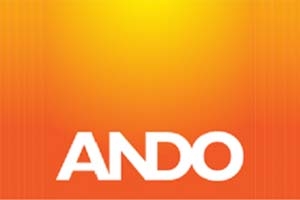 A new insurance business, touting itself as a "market disrupter" set to remove clunky paperwork from the insurance process, is officially open for business.
Ando Insurance Group has today announced its underwriting partner, Hollard Insurance of Australia, has received a licence to operate from the Reserve Bank of New Zealand.
Headed by Lumley's former chief executive, John Lyon, Ando will sell commercial insurance through a broker network, before tapping into private home, motor and contents insurance later in the year.
It's specialising in commercial property, motor, construction, general and product liability, management liability, marine cargo, marine liability and machinery breakdown. It's also focussing on small to medium sized enterprises and the transport and logistics industry.
Ando has 11 staff and nine contractors, with its leadership team mainly comprising of former Lumley executives and employees.  
The company is majority owned by the management team, with a shareholding held by their Australian underwriter The Hollard Insurance Company.
Its chief executive, Lyon, says Ando's point of difference is the new technology it has harnessed to streamline the process of customers getting their claims paid out.
Typically for every dollar insurance companies receive in premiums, they pay 57 cents in claims.
"We think that's too low. That figure should be higher," says Lyon.
"So it's a question of finding ways through the insurance value chain – all the way from reinsurers, right through to brokers and customers – how can we cut costs out of the process to ensure the customer's actually getting more value from their insurance dollar?"
Currently, taking out a new insurance policy involves customers filling out a proposal form, which they send to their broker, who puts the information in their system and sends it to the insurer. The insurer then puts the data in their system, and possibly sends the same details to an external loss adjuster, if a claim occurs. 
Lyon says Ando is taking the opportunity of starting afresh to use new technology to better share information.
"If the customer puts the information in online themselves, then that can be instantly fed through to the insurance broker and the insurance company, so that all the information is seamlessly available. That's ultimately the way you're going to cut costs; by cutting out double handling," he says.
"It doesn't actually matter how many people are involved in the value chain, it's about how efficiently they operate together."
Lyon says technology and access to data is putting the traditional distribution model under threat in the insurance industry in the same way it is in other sectors.  
"The reality is legacy IT systems [that existing insurers have] are very difficult and expensive to change," he says.
"Every so often you've got to bite the bullet and put in a whole new suit of technology."
He notes, "If insurance companies are acting as an intermediary, between a reinsurer with capital and a broker with distribution control, they have to be very efficient with what they do, otherwise they become a commodity.
"What we're looking to do is insert ourselves in the value chain – not to become an extra cog in the wheel – but to add value by being more efficient."