A look at the AMP KiwiSaver scheme that attempts to fend off circling sharks with an exclusive bundled insurance offering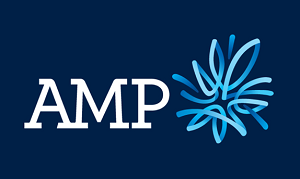 By Craig Simpson and Jenée Tibshraeny
"Would you like fries with that?"
This is essentially the question AMP is asking its KiwiSaver scheme members, as it this week starts offering them a discounted package of personal insurance products.
AMP is bundling temporary disablement cover, trauma cover and life cover to make up the AMP Essentials package it's offering exclusively to its KiwiSaver members.
It's attempting to hang on to its KiwiSaver members and prevent them jumping ship to other providers like their banks, while trying to expand its insurance book.
The insurance offering is fairly unique. Rather than paying for each type of insurance individually, you get a bit of everything. It's like buying a packet of party mix lollies.
So why would you opt for the party mix, where there are always a few too many of the banana lollies you don't like, and not enough of the milk bottles you love, as opposed to choosing your own selection of lollies from the pick and mix section?
It's cost-effective, convenient and gives you a bit of everything.
AMP on its website explains there are "no lengthy forms to fill out – simply choose your level of cover, answer two simple medical questions and once you have set up payment you are all done".
To keep the price as low as possible AMP has moved to online applications and removed the traditional underwriting and medical assessment requirements, so you don't need to do a medical exam. Easy.
Premium pricing for AMP Essentials starts at $11 a month, while those wanting additional cover can pay from $17 a month for the Essentials Plus package.
Here's what the Essentials package offers:
$2,000 per month Temporary Disablement Cover
Cover of up to $2,000 a month for up to two years if, due to illness, you can't work or are unable to perform key activities of daily living. You can use the money as you wish, e.g. to help pay your bills and other expenses while you recover.
$10,000 lump sum Trauma Cover
A $10,000 lump sum for if you suffer a specified serious illness or injury, or undergo a specified medical procedure. You can use the money as you wish, e.g. to help you recuperate, pay for additional healthcare or adjust to your new circumstances.
$100,000 lump sum Life Cover
A $100,000 lump sum for your estate if you die. The money could be used to help with things like paying the mortgage, paying for your funeral or putting money aside for your children's education.
Essentials Plus offers $2,900 per month for temporary disablement cover, a $20,000 lump sum for trauma cover and a $200,000 lump sum for life cover.
What it'll cost you
So how does this compare with buying all these insurance products individually?
The independent programme Quotemonster has generated the following table (provided to Interest.co.nz by AMP along with other supporting evidence to collaborate the quotes), comparing the cheapest premiums AMP Essentials and Essentials Plus offer, against what a sample of AMP's competitors would charge for the same cover sold without being bundled. Note the prices are only a guide and assume the insured doesn't smoke.  
Base monthly premiums for AMP Essentials and Essentials Plus for different age groups are:
| | | | | | |
| --- | --- | --- | --- | --- | --- |
| Age  | 18-30 | 31-39 | 40-47 | 48-56 | 57-60 |
| Essentials | $11 | $12 | $22 | $57 | $135 |
| Essentials Plus | $17 | $20 | $38 | $97 | $235 |
What's the catch?
Life Essentials' premiums can be at least half the price of AMP's competitors' but the level of cover is weak.
One immediate downside to signing up online and removing the underwriting and medical assessment is that you only end up with a basic level of cover.
For example, $100,000 of life cover isn't going to go very far if you have a mortgage or children financially dependent on you.
The cover for temporary disablement also has a 13 week wait period, which means you have to fend for yourself for the first three months after stopping work due to illness.
This isn't a short period of time.
Let's say you are entitled to four weeks' annual leave and the standard five days' sick leave. You're still left without income for eight weeks.
ACC will cover some of the costs if your disablement is due to an accident, but it won't stop your bills from rolling in.
Basic insurance is better than no insurance
AMP's general manager of investments and insurance Therese Singleton admits: "It's a basic product and it won't be a complete solution to many people's insurance needs."
Yet she says: "We are hoping it will lead to more people being comfortable with the concept of buying life insurance products to protect themselves and their families, going some way to address the issue of underinsurance for middle New Zealanders.
"The product is not marketed as or expected to deliver a comprehensive life insurance product solution for customers, but the reality is that many New Zealanders do not even have basic cover, and we think an affordable, simple, no pre-existing conditions exclusions offer will help to remove some of the barriers to insurance.
"Comprehensive needs based cover requires a more fulsome product and advice process and those who want full financial advice would be referred to an AMP Adviser."
Know what you're paying for
There is nothing wrong with AMP Essentials.
I would never say no to a party mix packet of lollies. The important thing is, I know it may not include enough milk bottles for my liking, and I'll end up throwing out the banana lollies. The quality of the lollies won't be as good as the scorched almonds in the pick and mix section, but I know I will pay a premium for these.
The key thing is having this awareness.
As bundled insurance and insurance/KiwiSaver offerings become more common, make sure you still do the same amount of homework you might do when considering what cover you need when looking to buy a product on its own.
No matter the price or convenience, read the policy document and understand what you won't be covered for.
On the flipside, don't let a lite-weight insurance offering prevent you from shopping around other KiwiSaver providers. Overall you might up better off being in a different KiwiSaver fund and paying more for insurance.