How to get the most bang for your buck when it comes to travel insurance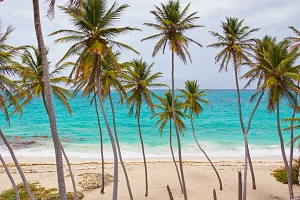 Those of us intending to take out travel insurance for our winter getaways are being reminded not to leave it to the last minute.
In the past six months, 44% of travellers who bought Warehouse Money Travel Insurance, did so within a week of travelling, with 15% buying their travel insurance either the day before, or the day of, their intended travel.
"What people should be aware of is that most comprehensive travel insurance policies provide cover not just for things that might go wrong during time out of the country, but also for the myriad of very real things that can occur before leaving," says Warehouse Money executive general manager, Hadyn Halls.
"Things such as a death in the family, a close family member falling ill, or even suffering a broken leg or something similar. These sorts of things do happen and can prevent travel – which may then leave you out of pocket, unless you have comprehensive travel insurance already in place."
Furthermore, Halls points out you won't pay more for taking travel insurance out months, rather than days, before your trip.
"Some of us buy our air tickets and accommodation months out from travelling so Kiwis would certainly be doing themselves and their families a big favour by not leaving their purchase of travel insurance to the last minute."
Most comprehensive policies include cancellation cover – which covers cancelled flights and transport, cancelled accommodation and pre-paid holiday activities.
Depending on the type of fare or deal purchased, travel companies may often only refund part – and sometimes none – of travel costs in the event you have to cancel. If a 50% deposit has been paid, this can hurt, particularly if the deposit is non-refundable.
But with a comprehensive travel insurance policy already in place, you may be able to recover the deposit so you are not out of pocket – subject to any excesses that may apply.
Halls also points out an increasingly number of flight and accommodation deals are being sold in flash sales by travel and accommodation providers, and also on a growing number of daily deal sites. Often these purchases are non-refundable, which can once again leave you out of pocket without insurance.
It is however important to realise there are a number of situations in which you won't be covered. For example, Warehouse Money Travel Insurance won't pay a claim if:
- You travel even though you know you're unfit to travel; travel against medical advice; travel to obtain medical treatment; or you arrange to travel when you know of circumstances that could lead to the trip being disrupted or cancelled.
- You've been instructed by your registered medical practitioner that you're unfit to travel and you fail to promptly cancel your pre-booked travel. You'll be responsible for any extra cost (including cancellation charges) incurred from your failure to promptly cancel the prearranged travel.
- Your claim arises directly or indirectly from any injury, sudden illness or serious injury where a metastatic or terminal prognosis was made prior to the issue of the Certificate of Insurance.
- Your claim arises out of pregnancy or related complications after 26 weeks of pregnancy with a single baby or after 19 weeks of pregnancy with a multiple pregnancy.
- A tour operator or wholesaler is unable to complete arrangements for a tour because there aren't the required number of people to begin or complete a tour or trip. This does not apply in relation to pre-paid travel arrangements bought separately to reach the departure point for the tour or other travel arrangements.
- A loss that arises directly or indirectly from an act or threat of terrorism.
- A loss that arises from a lack of due care and responsibility on your part by neglecting to observe appropriate preventative measures for the travel region as outlined by the World Health Organisation, including relevant vaccinations, malaria prophylaxis and hygiene measures.