Government throws another $250m at Southern Response without calling anyone to account for what's likely to be NZ's largest bailout, costing taxpayers much more than expected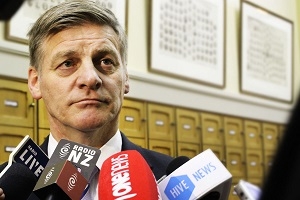 By Jenée Tibshraeny
Another $250 million of taxpayers' money has been set aside for Southern Response, as the bill heads towards $1.25 billion.
After it was found AMI didn't have enough reinsurance to cover its 2010/11 Canterbury earthquake claims, AMI's non quake-related business was sold to IAG, leaving the taxpayer with Southern Response, which is responsible for settling outstanding quake claims. 
At the time of the quakes, AMI was the country's second largest residential insurer and had a 35% share of Christchurch's residential insurance market.
A document released under the Official Information Act reveals that in March 2012, Treasury's "best estimate of the likely cost of the AMI support package over its life" was only $98m. While the Government in April 2011 subscribed to $500m of convertible preference shares in AMI, Treasury thought it would only need to cough up for $98m of these. 
Yet the cost to the taxpayer is ballooning, as Southern Response's estimated gross cost of settling claims before reinsurance (including project management and claim management costs) has increased from $1.86b in June 2011, to $3.03b in March this year.   
The government in its latest Budget allocated an additional $250m to go towards helping Southern Response settle its outstanding quake claims.
So all up the Government committed a convertible preference share facility of $500m in April 2011, following AMI's request for Crown support to help it meet its quake claims; an uncalled capital facility for $500m, entered into in January 2013 and callable by Southern Response to pay claims when the Company exhausts the funding available under the convertible preference share facility; and in June this year, an extention to the uncalled capital facility by $250m.
Drawdowns on the convertible preference shares started during the year to June 2016, with the balance of this facility to be drawn during the June 2017 year. Drawdowns under the uncalled capital facility were due to begin this month.
If the Government pays out all the money it has set aside for Southern Response, the AMI bailout will become the largest corporate bailout in New Zealand history, topping the likes of South Canterbury Finance, Air New Zealand and BNZ. And it may not be over.
Newstalk ZB earlier this month reported that Finance Minister Bill English "has given no indication how much additional money Southern Response may receive in coming years".
With its total estimated claims cost increasing by 15% from 2014 to 2015, it's possible it could keep rising.
As at June this year, Southern Response had fully settled 76% of the 7,194 claims on its books. It is likely the unsettled claims are the complex and expensive ones.
English: Directors not liable for not securing enough reinsurance
The situation taxpayers are in at the moment begs the question, should the Government be asking more questions of the now retired directors who were at the helm of AMI before it was bailed out?
English in April 2011 told Stuff: "At some stage we will need to go back and have a look at whether the company was run prudently."
Interest.co.nz has put this statement back to the Minister, asking what inquiries the Government has made to ensure AMI was run prudently prior the quakes.
English has responded telling interest.co.nz: "The Reserve Bank investigated the level of reinsurance held by AMI. It concluded that the company's catastrophic reinsurance limit was in line with usual practice for NZ-based general insurers at the time."
It is worth noting the Reserve Bank only started supervising insurers and setting minimum solvency standards once the Insurance (Prudential Supervision) Act 2010 kicked in.
English goes on to say: "Prior to the Canterbury earthquakes AMI Insurance was a successful and profitable company. After the quakes, AMI's directors sought support from the Crown. This action and the rapid response of the Crown preserved funds which could have been lost had AMI collapsed and ensured that AMI customers' claims were met in full."
Asked about the level of accountability AMI's former directors have now, English confirms: "Directors have no legal liability for decisions made after they resign."  
Furthermore, under the Limitation Act 2010, which essentially sets a time limit within which you can file a lawsuit or make a claim related to a certain event, it is possible AMI's old directors won't be able to be held to account for any possible negligence or duty of care as of February 2017. 
AMI's former chief executive, John Balmforth, in April 2011 told Stuff: "We had more than adequate reinsurance for the first earthquake, but the limit of $600m for the second quake is likely to be tested. 
"Our reinsurance was set against a 1000-year event. An aftershock of the scale of the February 22 event is virtually unprecedented in terms of the damage caused."
English: Govt hasn't questioned why AMI's former CEO received a $3m paycheque on retirement 
AMI's reinsurance levels aside, Balmforth has come under some fire for receiving high salaries during a time his company was being rescued by taxpayers.
In 2011 he was paid $992,069, while in 2012 he was paid $875,741, according to a Southern Response annual report.
Yet before resigning in April 2012, and after AMI changed hands, Interest.co.nz believes Balmforth may also have received an additional $2.1m.
The financial results of AMI Insurance Limited - a company incorporated in December 2011 as AMI's affairs were re-shuffled - show an unnamed employee was paid $2.1m.
It is unlikely any employee other than the outgoing CEO would've been paid $2.1m in the six months the results reported on.
Asked whether the Government has ever questioned Balmforth receiving this level of pay when his company was so strapped for cash, English says:
"During 2011 AMI's business and affairs remained under the direction of the AMI Board of Directors who set salaries for company executives. I understand that directors considered stable leadership was important to minimise disruption to customers and facilitate the sale of AMI's ongoing business.
"Mr Balmforth was employed by AMI Insurance Limited, subsequently renamed Southern Response Earthquake Services Limited, until 5 April 2012. On 5 April his employment was transferred to AMI Operations Limited, a subsidiary of AMI Insurance Limited, which was sold to IAG. The Government has no responsibility for his employment status post 5 April 2012."
AMI's former chairperson, Kerry Nolan, in September 2011 told Stuff Balmforth's salary was on par with his industry peers. Furthermore, he said: "The salary of the chief executive is a matter of contract between company and individual, and there is simply no linkage between that and the assistance from the Crown."
*This article first appeared in our email for paying subscribers early on Monday morning. See here for more details and how to subscribe.