Youi may be ditched or fined by the Insurance Council, as it's expected to plead guilty to 15 Fair Trading Act charges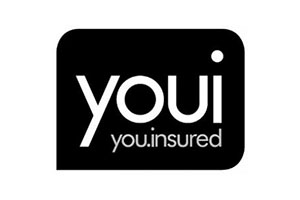 Disgraced insurer Youi may be booted out of the Insurance Council of New Zealand (ICNZ).
The general insurance industry body is mulling Youi's ongoing membership after the Commerce Commission on Thursday announced Youi would plead guilty to 15 Fair Trading Act charges, alleging it used misleading sales techniques when trying to sell policies to people only seeking quotes.
"The ICNZ Board will consider the charges the Commerce Commission recently laid against Youi in the Auckland District Court and whether that has impacted negatively on the reputation of the insurance industry, ICNZ Chief Executive Tim Grafton says.
"Depending on its findings, the Board may choose no further action, reprimand the member, order that the member pay a financial penalty, or terminate the member's membership of ICNZ."
The council is understood to have never kicked out any members before based on reputational reasons.
Grafton says the ICNZ is "disappointed with the actions and processes at Youi".
"Youi has advised the ICNZ that it has speedily implemented all required changes to business practices to strengthen its compliance and to address these issues that were not part of its standard operating procedures."
Youi's NZ licence safe
The Reserve Bank, as prudential regulator of the New Zealand insurance sector, licences Youi. However, it won't be taking any action.
"The Reserve Bank's prudential regulation role is mainly focused on systemic issues and maintaining the stability of the financial system. Relationships between insurers and customers are primarily governed by consumer protection laws, and the appropriate lead New Zealand regulator for dealing with this type of issue is the Commerce Commission or the Financial Markets Authority," a Reserve Bank spokesman says.
The Financial Markets Authority has responded to the charges saying: "We will be talking to Commerce Commission about its investigation and the conclusions it has reached."
The Commerce Commission charges follow freelance journalist, Diana Clement, writing two detailed articles about Youi for Interest.co.nz. Clement's articles are here and here.
The Commission alleges Youi:
- Made false or misleading representations on its website regarding consumers' ability to obtain a quote online;
- Made false or misleading statements during telephone sales calls with consumers, including telling them bank or credit card details were required to generate a policy quote;
- Asserted a right to payment for unsolicited insurance policies by sending letters demanding payment and/or debiting consumers' bank or credit card accounts without their express permission or knowledge;
- Sent invoices to consumers in relation to unsolicited insurance policies that did not specify that the consumer was under no obligation to pay for the policies.
Youi New Zealand was launched in July 2014 as an extension of Youi's Australian operation. It is a wholly owned subsidiary of Youi Holdings Pty Ltd. This is a subsidiary of OUTsurance International Holdings Pty Limited, which is part of the Rand Merchant Insurance Holdings Group (RMIH), a large international insurance services provider registered in South Africa.
RMIH's unaudited results for the six months to December 2015 describe the performance of Youi New Zealand as "satisfactory and in line with expectations".
In the half year it suffered a loss of R70 million, which is equivalent to around NZ$7 million. It reported gross written premiums of R140 million, or NZ$14 million.
However the insurer performed well in Australia in the six months to December 2015, increasing its normalised earnings three-fold to R201 million, and its gross written premiums by 26% to R3.4 billion.
This largely contributed to the OUTsurance Group increasing its normalised earnings by 25% to R923 million, or NZ$92 million.