AA Insurance assures premiums to stay the same, as it moves from sum insured to full home replacement for fire, flood and storm damage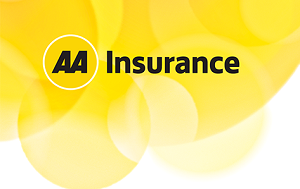 AA Insurance (AAI) is reintroducing full home replacement cover for damage caused by anything other than a natural disaster.
In the event of a fire, flood or storm for example, AAI customers will receive full replacement cover, even if it costs more than their sum insured.
AAI will however continue to cover damage caused by a natural disaster, like an earthquake, using sum insured.
AAI's reinstatement of full replacement cover for non-natural disasters follows Tower in October 2014 making a similar move, but only for damage caused by fire.
It also follows Vero (which AAI is a part of) in February 2015 launching SumExtra. Customers who have qualified for SumExtra, and find their sum insured amount is not sufficient, are covered for the full cost of repairing or replacing their home if it's destroyed in an event other than a natural disaster – for example a fire or flood – and will receive up to 10% extra cover if their home is destroyed in a natural disaster.
AAI's full replacement will apply to all new and renewing Home and Landlord policies.
'Full replacement' means the insurer repairs damage to the policyholder's home and in the worst cases completely rebuilds the house with a replacement of similar size and quality.
Under 'sum insured' cover, the homeowner needs to specify an insurance value which is sufficient to cover the cost of a complete rebuild. (Here's AA Insurance CEO Chris Curtin selling the move to sum insured in a video interview from 2013).
Full replacement shifts some - but not all - responsibility back to insurers
Following the 2011 Canterbury earthquakes, most residential insurers in New Zealand moved home insurance policies from 'full replacement' cover to a capped 'sum insured' value.
This has seen them keep their reinsurers happy by enabling them to more accurately predict their liabilities. It's also essentially transferred responsibility for assessing rebuild costs to homeowners.
AAI head of product, Aaron Dickinson, says AAI's reinstatement of full replacement has been prompted by customer feedback.
"We appreciate some customers have had difficulty calculating an accurate sum insured and understand it can be stressful contemplating whether the amount calculated is enough," he says.
"So we wanted to make it less stressful and provide them with greater peace of mind with their cover."
Yet he cautions that AAI's move to full replacement doesn't mean customers hand over all of the responsibility to their insurer.
"Calculating and providing an accurate sum insured figure for your home is still important, as it is a requirement for replacement cover.
"As long as customers take reasonable steps to provide us with an accurate size of their home and sum insured calculation, we will look after them, should the worst happen."
Premiums won't be hiked
According to a 2015 Treasury report, sum insured has contributed to up to 85% of New Zealand homes being under-insured by an average of 28%. Worth $184 billion, it said this level of under-insurance is a "real issue across New Zealand".
Yet Dickinson maintains AAI customers haven't received lower payouts due to sum insured, so a change to full replacement for non-natural disaster claims won't see the insurer pay more in claims. It therefore won't hike premiums.
"We've not had situations where we've had to unduly cap customers at sum insured, and therefore this shouldn't affect our claims cost as a result," he says.
"I'm not going to claim we've done the best job in the industry in terms of helping people get to a really comfortable level with their sum insured, but by no means have we done the worst."
'Untenable' to extend full replacement to natural disaster damage
He notes it's taken around a year to get AAI's reinsurers on board the change to full replacement.
"We've obviously had to do quite a lot of work with the reinsurers as to what we're about to get in to. The cover's always been sufficient and what we've had to do is model and work out what we're about to get into and give the reinsurers some comfort we're not going to suddenly start costing them millions of dollars."
He says it is "untenable" to extend full replacement to natural disasters, as this would see premiums spike.
"Every insurer that's moved into this territory [of full replacement] will likely have to approach this in a very cautious fashion."
A Vero spokesperson says the company has no plans to return to "open ended full replacemebt policies".
"Through products like SumExtra, we've tried to make it as easy as possible for our customers to ensure they have sufficient cover if the worst should happen – whether that is a natural disaster or any other kind of event," they say.
IAG has not yet responded to Interest.co.nz's inquiry about its position on full replacement, but in November 2014 commented on Tower's move, saying: "We feel that the industry standard of sum insured provides our customers with a clear understanding of their cover in the event of a total loss, whereas offering exceptions to the sum insured principal for specific circumstances such as a fire may cause confusion and promote an extra risk of underinsurance that would become evident following an event of another nature."