QC urges High Court judge to put an end to insurers' 'tactics of delay and dissembling facts' to force their clients to accept lower payouts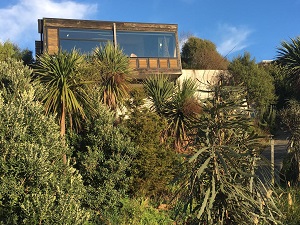 A prominent lawyer is urging the New Zealand Courts to draw a line in the sand when it comes to the conduct of insurance companies dealing with Canterbury earthquake claims.
Representing the owners of a quake damaged home in their legal battle against Tower Insurance, Peter Whiteside QC and Harry Shaw have told a High Court judge in Christchurch:
"An end must be put to the insurers' tactics of delay and dissembling facts to force the weaker insured party to accept less than that party's entitlement."
Whiteside and Shaw have made this call on behalf of Greg Young and Lisa McAra-Young in their closing submission presented in court on October 14.
The Youngs allege Tower has breached its contract with them by refusing to pay for their Mount Pleasant home to be rebuilt.
Tower has refused to provide interest.co.nz a copy of its closing submissions, but says: "We have acted in good faith in all dealings with the Youngs and are disappointed to have not been able to settle this claim directly, rather than through the courts.
"As the case is still before court, we are unable to comment any further."
In 2013 Tower offered to make a cash settlement of $484,689 for the Youngs' four storey house to be repaired by winching it up a hill it slid a disputed 115 millimetres down following the February 2011 quake.
Yet the Youngs are adamant the winching technique won't work, so are demanding Tower fork out $2.1 million (including inflation costs) for the property to be rebuilt.  
Winching an uncommon construction technique so breaches contract
Whiteside and Shaw argue the novel winching proposal breaches their contract with Tower, which says the insurer has to use "building materials and construction methods commonly used at the time of loss of damage".
They have called upon a number of expert witnesses who have opposed the method, including an engineering geologist, Warren Sillitoe, who says it's a "crackers idea", with "way too much grey… to prove it can work".
They say the fact it took Tower's engineers over a year to come up with the idea shows it isn't a commonly used construction method to repair quake damage.
Punitive damages demanded to show Court is taking a stand
Whiteside and Shaw say the Youngs should be paid "general damages" for the "stress, humiliation, illness and inconvenience" caused by the saga.
Yet they go further to say "punitive damages" (paid if a defendant is wilfully malicious, violent, oppressive or fraudulent) equating to a "significant award" should also be paid. 
"This is a case where for nearly six years now, in a huge financial power imbalance, the Plaintiffs have been forced to fight tooth and nail to achieve their rights to full replacement value of their home following a disaster," the Youngs' lawyers say.
"The New Zealand Courts need to take a stance in relation to the conduct of the insurance companies following the Christchurch earthquakes…
"Tower should not get away with its conduct in this case and should pay damages to the Plaintiffs for its failure to provide the peace of mind that the Plaintiffs contracted for when the insurance was taken out."
Canadian case, where insurer was made to pay $1m in damages, relevant
They urge the Courts adopt the approach a judge in Canada took in a case between a homeowner, whose house had been burnt down, and their insurer (Whiten v Pilot Insurance Co).
The insurer was made to pay its client $1 million in punitive damages, further to declining their claim by wrongly attributing the fire to arson.
The judge said the insurer had a calculated strategy to "starve the [home owner] into a cheap settlement".
The Court said the $1 million was not so disproportionate as to exceed the bounds of rationality. It emphasised this was a situation involving a homeowner's "peace of mind" contract, the financial power imbalance, and the vulnerability of policy holders following a disaster.
With this case in mind, Whiteside and Shaw say general and exemplary damages should be awarded to the Youngs for the following reasons (among others):
Withholding information
They allege Tower deliberately withheld key information from the Youngs on a number of occasions.
For example a settlement proposal report, given to the Youngs in December 2011, didn't include a report written by a Sub Floor Construction employee, who had told the Youngs their foundations couldn't be fixed.
Whiteside and Shaw say Tower's former earthquake recovery manager, David Ashe, "had to accept in cross-examination that Tower had ample notice of the existence of the report because it had been asked for by Mr Young on several occasions."
They say the evidence is overwhelming that Tower and the project manager it contracted, Stream, deliberately withheld the report from the Youngs for two and a half years, knowing it did not assist Tower's case and hoping the Youngs would get tired of asking for it.
"It was of course only supplied in the holiday break by a [Tower] staff member holding the fort and but for that would probably never have seen the light of day."
Whiteside and Shaw also allege there was "serious misconduct" by Tower in relation to it withholding a geotech report, despite a Privacy Act request being made, until the court case started.
Delaying progress
The Youngs' lawyers accuse Tower of to-ing and fro-ing.
For example, the insurer's earthquake team leader, Philippa Andrews, at the beginning of 2013 agreed the Youngs' property needed to be rebuilt, so authorised a quote to be sought.
By the middle of the year, Tower made a complete u-turn, only offering to pay for a repair job.
"The huge delays in this case are self-evident," Whiteside and Shaw say.
"No effort has ever been made by Tower or Stream to speed up the process."
They say the insurer and its contracted project manager deliberately delayed providing the Youngs with the reports they needed, particularly throughout 2014 and 2015.
They say Tower didn't put any pressure on Stream, so "Nearly all the delay in resolution of this claim lies with Tower".
Ignoring the Youngs' health and wellbeing
Whiteside and Shaw allege Tower "preferred to ignore" the advice it had been given around the effects the quakes had on the Young's mental wellbeing - particularly their child who they'd sought counselling for.
They say Tower "continued to take advantage of the delays by failing to face up to its obligations under the insurance policy.
"This is a situation where the courts in Canada would not hesitate to award exemplary damages."
While the closing submissions have only just been presented, the case was heard in court over 10 days in August/September. See this interest.co.nz story for coverage of the opening submissions and a timeline of events.