IAG on when we need to update our insurers on a change of circumstances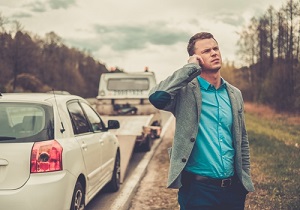 New Zealand's largest general insurer suggests more of us need to add our insurers to the 'favourites' of our address books.
An IAG survey of 800 New Zealanders, undertaken in June, shows not enough of us are contacting our insurers, as we should, when our circumstances change.
Here's IAG's national technical specialist, Chris Kiddey, on when we should and shouldn't update our insurers.
HOME INSURANCE
You renovate
"A coat of paint, new fixtures, redoing the lino, minor things such as these are no problem. But let your insurer know if you're doing anything structural – you may not be covered for any related losses," Kiddey says.
"Most policies exclude loss or damage related to 'structural additions or alterations' or similar. 'Contract Works' cover exists to take care of risks like this."
Less than a third of IAG survey respondents saw a need to let their insurer know about renovations being made to a kitchen, bathroom or any other part of their property.
You go on holiday
"Definitely call," Kiddey says.
"Many policies tell you that cover will end after a certain period – unless you contact your insurer."
More than half of survey respondents would leave their home empty for more than 60 consecutive days without notifying their insurer.
You get paid guests or flat mates
Kiddey says this shouldn't usually be a problem provided you are also living in the home.
"But many policies can limit cover for rental homes or even exclude certain types of damage, so it's best to ask beforehand."
Two in three IAG survey respondents would have paying guests in their home without changing their cover.
CAR INSURANCE
You modify your car
It depends on the value of the upgrades.
"Usually you won't have to notify your insurer until your policy renews, but better safe than sorry: if in doubt, make the call," Kiddey says.
Survey results show a third of respondents would update their policies if they made modifications to their cars.
Under 25s get behind the wheel
In most instances you don't have to contact your insurer if someone under 25 drives your car, as the average motor vehicle policy doesn't have an automatic restriction for young drivers.
However Kiddey says you can in some instances elect to pay a lower premium to have a restriction on drivers under 25. In this case, you should notify your insurer if a young person gets behind the wheel.  
Just under half of IAG's survey respondents said they'd bypass telling their insurer if they had an extra under 25 year-old drive their car.
You are diagnosed with a health condition
"You don't necessarily have to tell your insurer about this," Kiddey says.
"But be careful: if you legally can't drive and you have an accident, you may not be covered."
Sixty percent of survey respondents said they would declare a health condition that affected their driving skills, such as having to wear glasses while behind the wheel.
CONTENTS INSURANCE
You make a pricey purchase
"When you buy something expensive, you should call your insurer," Kiddey says.
"Virtually every standard policy has limits payable for items such as these. By contacting your insurer you can discuss whether your policy can assist you should something go wrong, or whether you need to arrange for something more comprehensive."
Almost two thirds of survey respondents would update their policies to include an expensive new item, such as a piece of art or jewellery or a coin collection. Women were marginally more likely than men to protect their items.
You move
Call your insurer if you shift home or put any of your contents in storage.
"While some policies have limited cover for contents in storage or transit, you can't take that for granted – some offer no cover at all. Better to discuss a policy specifically designed for the scenario."
Survey respondents were divided when it came to getting the right cover while on the move.