Youi's boss to take up new role as CEO of OUTsurance - a South African insurer with the same parent as Youi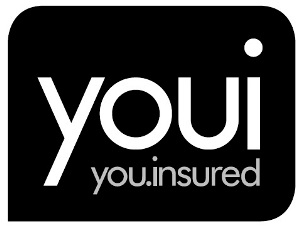 Youi's chief executive is stepping down to take up a new job leading a South African insurance company with the same parent as Youi.
Danie Matthee will leave Australia to become CEO of OUTsurance on July 1.
OUTsurance is wholly-owned by the OUTsurance Group, which owns 93% of Youi. Youi provides general insurance to people in New Zealand and Australia.
Youi and OUTsurance are similar in size, with the former reporting a gross written premium (GWP) of R7.34 billion (South African rand) in the year to June 30 and the latter, R7.02 billion.
Youi's head of service quality, Trevor Devitt, says Youi's deputy CEO, Frank Costigan, will succeed Matthee and be responsible for Youi's operations in New Zealand and Australia.
He says OUTsurance's former CEO who stepped down towards the end of last year, Ernst Gouws, "indicated some years ago that he would want to step into a different role during 2016.
"As part of proper succession planning Frank Costigan was appointed as Deputy CEO at Youi with Danie Matthee being earmarked to assume the CEO role at OUTsurance."
Devitt says Matthee and Costigan have been part of a "comprehensive handover process".
Matthee previously worked as OUTsurance's chief operating officer, before becoming Youi's chief operating officer.
Misconduct under Matthee's watch
As CEO, Matthee oversaw Youi's entrance into the New Zealand market in July 2014.
He has also been at the helm of the company as it's been reprimanded for using misleading sales tactics in New Zealand, and is being investigated for similar misconduct in Australia.
Youi was in December fined $320,000 for widespread Fair Trading Act breaches brought against it by the Commerce Commission. This occured after a detailed investigation by freelance journalist Diana Clement, which was published in two articles by interest.co.nz.
Youi admitted to falsely telling customers their bank details were needed to generate a quote. In some cases it debited these customers' accounts without them knowing and invoiced customers for insurance policies they weren't aware they'd bought. Youi also used its online quote system as a way of getting customers' phone numbers to give them unsolicited sales calls.
It could have been fined up to $9 million, but the judge discounted the penalty, as Youi pleaded guilty to the charges, expressed remorse and endeavoured to fix its problems.
In October last year Youi was also fined $100,000 by the Insurance Council of New Zealand for breaching its Fair Insurance Code.
The Australian Securities and Investments Commission is now investigating allegations of similar misconduct in Australia.
Youi NZ hampered by bad press
OUTsurance Group's 2016 annual report acknowledges: "The negative press articles related to Youi New Zealand's compliance breaches have negatively impacted on new business volumes."
It also notes the impact New Zealand's "highly competitive environment" has had on the uptake of its products.
"The focus is now to grow Youi New Zealand to achieve break-even in the next three years," it says.
Youi has recently revamped its advertising campaigns. It has also made a bid to win over customers by bucking the trend of its competitors and not enforcing an insurance freeze in parts of the country affected by the Kaikoura quakes.
OUTsurance's annual report reveals Youi isn't too exposed in the lower North Island / upper South Island, as 60% of its New Zealand business comes from Auckland.
In the year to June 30, Youi New Zealand reduced its loss by 25% to NZ$11.1 million. It also increased its GWP five-fold to $26.2 million.  
It had a claims ratio of 78%, which means it paid 78 cents in claims for every $1 it received in premiums.
Youi Australia has 'significant potential'
Looking at Australia, where Youi's been since 2008, it reported a claims ratio of 59%.
The Group's annual report says: "Our business in Australia offers significant potential and has laid down strong roots. Youi's new business volumes have however come under pressure in a very competitive market.
"Our market share of in force premiums have plateaued over the last year indicating that growth will be demanding in future. We aim to stimulate growth through the addition of innovative product features to be introduced during 2017."
The annual report also acknowledges the "negative press articles" that have featured in Australia.
Youi Australia made a profit of AU$47 million in 2016 and reported a GWP of AU$668 million.
Overall, the Youi Group came out of the red and made a profit of AU$33 million in 2016. It also increased its GWP by 18% to AU$695 million.
Devitt says Howard Aron and Willem Roos will remain joint CEOs of the OUTsurance Group until Aron retires on March 1. 
*This article was first published in our email for paying subscribers. See here for more details and how to subscribe.