A look at whether your insurer will pay for what the Government won't if you get cancer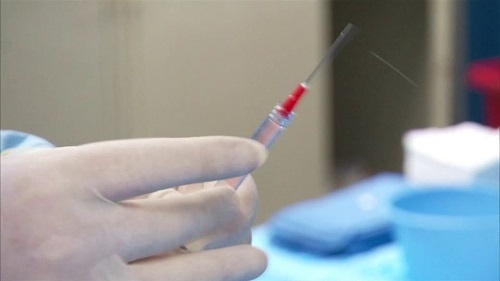 The C word – cancer – none of us want to hear it when we visit the doctor.
We then don't want to hear the N word – no – when we ask whether our health insurance covers the cost of our treatment.
While the number of people hit with this double whammy of expletives is few, some insurers are getting ahead of the game by increasing their cover for cancer treatments not funded by the Government.
AIA has led the charge on this, at the end of 2015 increasing its cover for non-surgical, Pharmac and non-Pharmac, treatments to $500,000.
It has now added a Cancer Treatment Benefit to its Trauma product.
This means people with at least $100,000 of trauma cover can pay around a quarter to a third more to get up to $500,000 of non-surgical cancer cover a year. The benefit provides cover for specialist consultations and tests for the diagnosis of cancer, as well as both Pharmac and non-Pharmac funded treatments provided they are Medsafe-approved.
The idea behind the product is that you can bolster your cover for cancer without changing health insurers and possibly having any pre-existing conditions excluded from your policy.
AIA recognises a number of health insurers do not provide much cover for unfunded cancer treatments.
Southern Cross Health Society for example provides $60,000 of non-surgical cover for cancer treatments a year, with only $10,000 of this able to be used for Medsafe-approved, non-Pharmac treatments.
Provider
Plan
Cancer cover ($)
Cover for non-Pharmac funded cancer treatment ($)
Accuro
SmartCare
65,000
None
SmartCare+
300,000
300,000
AIA
REAL Health
500,000
500,000
NIB
Basic Private Hospital 
None
None 
Mid Private Hospital
200,000
None
Top Private Hospital
200,000
10,000
Cigna
Cancer Cover
Up to 80,000
None
Partner's Life
Private Medical Cover
300,000
300,000
Southern Cross
Wellbeing & UltraCare 
60,000
10,000
Sovereign
Private Health & Private Health Plus
300,000
300,000
Southern Cross Health Society's head of marketing, Chris Watney, says the level of cover offered by AIA simply isn't necessary. The average amount Southern Cross paid 850 of its members who made chemotherapy claims last year was $17,000.
AIA's chief executive, Graeme Edwards, admits the most any AIA customer has claimed for cancer treatment under its health policy is around $180,000.
Watney says: "There are other insurance solutions for those kinds of [cancer] costs. I point immediately to trauma products."
Trauma products pay you a lump sum, you can spend as you like, if you get a serious medical illness.
A number of insurers also offer cancer cover products that work like trauma products. Asteron Life Cancer Cover for example pays you a lump sum of up to $2 million on diagnosis of cancer.
This kind of product can complement a health insurance product, for example by covering lost income or other expenses such as mortgage repayments.
On this basis, Watney says people risk being over-insured by adding AIA's cancer benefit on to their trauma cover.
"We would actually say that people are tripling up," he says.
Yet Edwards says AIA has taken a "future-proofing" approach.
"A lot of drugs haven't even been invented yet, so we don't know what they're going to cost… and what the public system is going to fund," he says.
"It's not about today. You don't release a health product and justify it today, because if we did that, it would have very little value in the future."
Edwards acknowledges that insurers may upgrade their customers' policies if more expensive cancer treatments become the new norm, but questions whether it's worth taking the risk.
He acknowledges: "Insurers are just taking different approaches based on their risk appetites."
Watney maintains that given the low demand for costly cancer treatments, it isn't worth potentially hiking premiums to make this sort of benefit available.
Edwards says AIA hasn't increased premiums to allow for higher claims costs. Yet with medical cost inflation running at around 7%, he says insurers tend to push their premiums up by between 6% and 9% a year.
Watney says Southern Cross Health Society is constantly reviewing its approach towards cancer cover as it's a developing area.