Expensive car repair, building and Kaikoura quake costs prompt Suncorp to flag premium increases in its annual results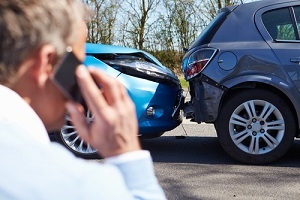 Home, car, contents and commercial insurance premium hikes are on the horizon.
Suncorp New Zealand, in its annual results, says it will keep increasing premiums due to the cost of the Kaikoura earthquake, as well as higher building and car repair costs.
"GWP [gross written premium] growth across the portfolio will be supported by Suncorp's pricing response to claims cost trends and the reinsurance impacts of recent natural hazard events," it says, commenting on its outlook.
Quake impact
Suncorp New Zealand's general insurance business reported a NZ$47 million profit after tax in the year to June 30 - a NZ$100 million drop from last year.
Suncorp sells its general insurance products in New Zealand through the brand Vero. It also has a stake in AA Insurance. 
The Group's net profit after tax disappointed the market by increasing 3.6% to A$1.08 billion.
The Kaikoura earthquake has been blamed for the drag; Deutsche Bank analysts pointing out the claims and reinsurance costs related to the November disaster left the company NZ$36 million out of pocket.
While the Group's main catastrophe program, and internal reinsurance between Australia and New Zealand was used to pay for the quake, Suncorp also bought "additional backup reinsurance".
Car repair and building cost impact
Further explaining how its net claims costs increased by 20% over the year to NZ$735 million, Suncorp New Zealand says:
"Motor claims costs have increased due to strong unit growth and average claim cost inflation. Claims frequency shows a small upward trend, attributable to a higher number of cars on the road.
"Average repair costs are rising due to a combination of a greater mix of larger vehicles on the road, more complex parts and increased labour costs…
"Home claims frequency was flat with average claims costs increasing due to higher building costs…
"Several large commercial claims have impacted on current year profits however underlying claims frequency remains within expected thresholds."
Premium hikes already occurring
While Suncorp New Zealand has flagged premium increases for the future, prices have already been on the move.
In the past year it achieved GWP growth of 7.3% in its motor business, thanks to both premium increases and it getting more customers by increasing its market share and as well as there being more cars on the roads.
More customers and higher premiums also saw the GWP in its home business increase by 10.8%.
"Product pricing changes have been implemented in response to an increase in claim and reinsurance costs," it says.
As for Suncorp New Zealand's commercial business, this experienced GWP growth of 4.4%.
"Price changes have been implemented in the second half to mitigate increased earthquake reinsurance premiums. These are early indications of prices hardening in response to recent natural hazard events."
Claims cost positives
On the upside, Suncorp says the frequency and cost of meth contamination claims have "reduced significantly in the second half year following producing and pricing remediation".
It says the launch of two new SMART panel beating centres have also helped reduce car repair costs.
Furthermore: "The volume of new over-cap claims received from the Earthquake Commission in respect of the 2010/11 Canterbury earthquakes significantly reduced over the second half."