Youi NZ reduces its loss by 41% as its premium income growth exceeds its claims expense growth; Says it's focused on 'continuous improvement'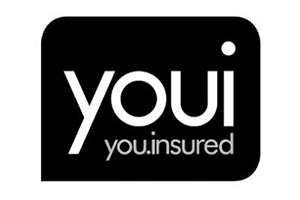 South African insurer, Youi, is slowly but surely growing its business in New Zealand, despite all the bad publicity it's received.
Two years after entering the market, Youi was in December 2016 fined $320,000 for a number of Fair Trading Act breaches (it faced a maximum penalty of $9 million).  
It admitted to falsely telling customers their bank details were needed to generate a quote. In some cases it debited these customers' accounts without them knowing and invoiced customers for insurance policies they weren't aware they'd bought. Youi also used its online quote system as a way of getting customers' phone numbers to give them unsolicited sales calls.
While Youi's parent, OUTsurance Group, in its latest annual report recognises "negative press" and an "intensively competitive environment" kept new business volumes under pressure in 2017, Youi NZ Ltd's annual results show it managed to increase its gross written premium by 19%, to $31.15 million, in the year to June 30.
A Youi spokesperson says the company cannot comment on the extent to which this was driven by higher premiums and/or greater sales volumes.
Interest.co.nz notes that after the November 2016 Kaikoura earthquake, Youi bucked the trend of its competitors by not enforcing an insurance freeze in parts of the country affected by the event.
Asked about the extent to which this move to fill a gap in the market attracted new business, the Youi spokesperson doesn't answer the question, but points out it's the only insurer that doesn't charge a natural disaster excess of $5,000.
According to figures in OUTsurance's report, Youi has grown its business outside of Auckland. While 60% of its total sum insured was concentrated in Auckland in 2016, this portion dropped to 54% in 2017.
Improved claims ratio helps reduce loss
Youi NZ Ltd's annual results also show that while it received more in premiums, it also paid 8% more in claims ($20.94 million) in 2017.
Its claims ratio (the amount it paid out in claims vs the amount it received it premiums) accordingly fell from 74% to 67%.
OUTsurance says a "significant improvement" in this ratio was a key driver behind it reducing its "start-up loss" in the year. Youi NZ Ltd reduced its loss by 41% to $6.48 million.
Also of interest, the Youi NZ Ltd results show the company has some surplus office space. It has reported this "onerous lease contract" as a $2.16 million non-current liability. 
The Youi spokesperson cannot provide further comment on why this office space is no longer necessary.
However in more general terms they say: "Youi is committed to providing New Zealand insurance customers with a clear alternative and affordable insurance options. We are focused on customers, business simplification and continuous improvement.
"We understand the dynamics of the NZ insurance market are under rapid change with customers moving toward shopping on line and venturing into the digital space.
"We also appreciate that risks from natural disasters, such as earthquake, are more prevalent in New Zealand and hence we pride ourselves on a very disciplined underwriting approach."