Munich Re, Swiss Re and Hannover Re to receive 12.5% of IAG's premium income in exchange for paying 12.5% of its claims and expenses; Deal to boost capital and reduce earnings volatility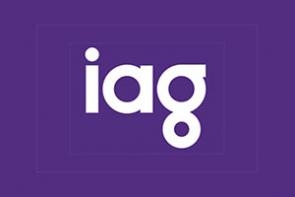 First it was Berkshire Hathaway, now IAG has struck deals with three other reinsurers to boost its capital.
The general insurer has announced it has entered into quota share agreements with Munich Re, Swiss Re and Hannover Re.
The agreements will see the reinsurers receive a combined 12.5% of IAG's consolidated gross earned premium, in return for paying 12.5% of its claims and expenses.
IAG expects the deals to deliver similar benefits to the 10-year, 20% quota share arrangement it entered into with Berkshire Hathaway two years ago. These include:
- Reducing the amount of capital regulators require it to hold by about A$435 million over three years;
- Reducing its earnings volatility, with 12.5% of insurance risk effectively exchanged for a more stable fee income stream;
- Lowering its requirement for catastrophe reinsurance and reducing exposure to volatility in associated premium rates.
IAG's business in Australia, New Zealand and Thailand is affected by the deals. They are effective from January 1 and have an average initial period of more than five years.
IAG says the arrangement is aimed at improving its capital mix.
"In tandem with the Berkshire Hathaway quota share, we have removed downside earnings risk from 32.5% of our business while retaining significant exposure to earnings upside via the profit share arrangements. We believe this is a good outcome for IAG shareholders," says IAG's managing director and CEO, Peter Harmer.
IAG's CFO, Nick Hawkins, adds: "We have previously indicated our intent to explore further quota share opportunities and are pleased we have been able to meet our return criteria via agreements with three of our key reinsurance counterparties.
"The agreements further reduce the volatility of our earnings, while delivering greater diversity of quota share counterparties and maturities. We see this form of reinsurance capital as an integral part of our capital mix and long-term sustainability."
IAG says the agreements aren't expected to have a huge impact on the company's profit, however it anticipates they will enhance its insurance margin by about 250 basis points per year.
This will be driven by lower net earned premium, due to 12.5% of gross earned premium being considered a reinsurance expense.
IAG says: "IAG's FY18 results will include only six months of this effect. Accordingly, IAG has raised its FY18 reported insurance margin guidance by 125 basis points, to 13.75-15.75%.
"IAG's FY18 natural perils allowance reduces to $627 million (from $680 million) to reflect the new quota shares."