Ex-Governor-General and High Court Judge Silvia Cartwright to lead public inquiry with 'all the powers of a Royal Commission' into the Earthquake Commission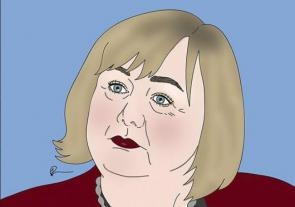 A public inquiry into the Earthquake Commission (EQC) focusing on the handling of insurance claims by EQC and learning from the experience of the Canterbury earthquakes, will be led by ex-Governor-General and High Court Judge Silvia Cartwright and have all the powers of a Royal Commission, Minister for Greater Christchurch Regeneration Megan Woods says.
"Dame Silvia has enormous mana and experience with public enquiries, having led the famous Cartwright Inquiry into Auckland National Women's Hospital in the 1980s, and served on the Cambodian War Crimes Tribunal. To have someone of her standing, skills and experience agree to lead this very important public inquiry is really exceptional," Woods says.
She says the inquiry will be the first of its kind under the Public Inquiries Act 2013 and will have all the powers of a Royal Commission, be independent of Government and make its report directly to Governor-General Patsy Reddy. 
"The aim of the inquiry is to learn from the experience of the Canterbury earthquakes and ensure that the Earthquake Commission is fit for purpose in future events. The insurance system as a whole, including EQC's role in that system, needs to be ready to deliver services to those affected by the next big event – whenever or wherever that happens," Woods says.
"How the Inquiry approaches its task is a matter for the Inquiry team, but I expect it will engage with all interested parties, especially those with direct experience of submitting and managing insurance claims." 
The Inquiry's terms of reference are here.  They note there are still about 3,000 unresolved residential property claims stemming from the Canterbury earthquakes.
"These mainly relate to land claims or remedial repair claims, such as repair claims that have been reopened due to poor workmanship, incomplete repair scope, or damage not identified in initial assessments. These unresolved claims have a significant impact on affected Canterbury residents as well as on continued confidence, including of the global insurance market, in New Zealand's ability to respond quickly and comprehensively to future natural disaster events," the terms of reference say.
Woods says the focus of the Inquiry is on the handling of insurance claims by EQC and, where appropriate, other insurers following the Canterbury earthquakes.
"It is important to put a boundary around the work of the Inquiry. There are a range of avenues open for claimants to pursue their individual cases, including the recently announced one-stop shop - the Greater Christchurch Claims Resolution Service (GCCRS)," says Woods. 
An interim report is due from the Inquiry by the end of June 2019.
Privately owned insurers plug the Kaikōura response model
The Insurance Council of New Zealand (ICNZ) says it's pleased the focus will be on lessons learned from the Canterbury earthquakes and will consider other models, such as that deployed after the Kaikōura earthquake. ICNZ says after the Kaikōura earthquake insurers and the EQC signed a memorandum of understanding that saw insurers act as agents of EQC, assessing and managing claims for their customers, including any under cap portion.
"This was a significant departure from the model used in Canterbury, where customers had to first lodge a claim with EQC, then EQC would need to seek validation that the claimant was insured by contacting their insurer. If the claimant's insurance was validated, EQC would then scope and assess the claim before passing the claim on to the claimant's own insurer if the damage to their property proved to be over the $100,000 EQC cap," ICNZ CEO Tim Grafton says.
"The Kaikōura model has been incredibly effective. In two years, 99.8% of all domestic claims and 99.2% of total claims have been resolved."
"This is the most efficient and effective way to respond to natural disasters and it makes more sense for customers. Customers choose their insurer and their policy, so it makes sense that their chosen insurer deals with the entirety of their claim in the event of a natural disaster. Insurers operate in a competitive market, so are highly incentivised to manage claims efficiently for their customers and to protect their brands," adds Grafton.
Additionally he says the Kaikōura model avoids duplicating resources and processes.
"In Canterbury, customers had to deal first with EQC then, if their claim was over cap, their insurer. This often led to multiple assessments, use of experts and increased the scope for disagreements, all of which contributed to delays. The Kaikōura model ensured homeowners had a single point of contact and accountability."
"Under changes that come into effect in July next year, insurers will be responsible for managing and settling all contents claims," said Grafton. "If the insurer is going to be on the spot in any event, why would any model also require EQC be present too?" Grafton says.
"In addition to all the service improvements this model delivered, insurers are also well-equipped to meet the transparency and reporting requirements of the agency model. Insurers act as agents for their reinsurers in all their claims worldwide. They are accustomed to reporting progress and being accountable to reinsurers and it's just a matter of reflecting this approach with EQC. This is the model for the future and we will be submitting such to the Inquiry," says Grafton.