Insurers happy as Government considers different ways of funding Fire and Emergency NZ that don't involve a levy being added to insurance premiums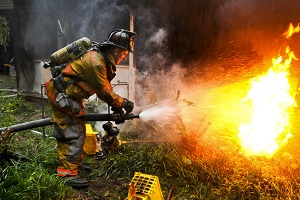 The Government is considering changing the way Fire and Emergency New Zealand (FENZ) is funded, so the cost doesn't fall on those with home, car and contents insurance.
Internal Affairs Minister Tracey Martin on Friday announced a public consultation document will be released later this year, proposing ways to fund the organisation that don't involve insurers collecting levies from their customers on behalf of FENZ.
Martin didn't reveal details around possible alternatives, but said the aim was to find a model that was "stable, universal, fair and flexible".
"No single option will fully satisfy all of these criteria, but I think we can do better than what we currently have," she said.
Martin noted the international trend was for a move away from insurance-based levies, with overseas funding regimes including charges on property values and/or charges based on the expected cost of providing fire protection to property.
She said the current system sees property owners without insurance 'freeride', as they don't pay a levy but still benefit from FENZ's services.
Charging people on their insurance increases insurance costs and can reduce the incentive for people to properly insure their properties.
Collecting levies is also complex for insurers to administer, and as the insurance market evolves, levy income may become uncertain.
"I have also heard concerns from large property owners who are facing substantial levy increases under the modernised levy regime that was proposed in 2017," Martin said.
"While the modernised regime would improve equity across levy payers, it appears that it may unnecessarily impact New Zealand businesses and other large property owners."
The following levy rates currently apply:
Levies were hiked by around 40% to this level in July 2017, as former rural and urban fire authorities amalgamated to form FENZ.
Martin said it was the right time to review the levy regime, "as two years on there was now much clearer information and understanding of the costs involved with running FENZ".
"We have an opportunity to take a clean-slate approach rather than simply stick with the model we've had historically."
Insurance Council of New Zealand CEO Tim Grafton coined the levies a "grossly unfair tax" that lumps the cost of running FENZ with those who have insurance.
"The Government has made the right call to review how to fund FENZ in a way that is fair to everyone, simple, low cost to administer and lines up with what happens in most other countries," he said.
"I want to acknowledge New Zealand First and Minister Tracey Martin who have successfully argued the case to review the funding system and to the coalition Government for accepting the need to look at a better way of supporting FENZ."
The Property Council's Matt Paterson agreed, saying his organisation had likewise advocated for a change for some time.