Super Fund & ACC dump some Russian investments, as MSCI removes Russian shares from its widely-tracked emerging markets index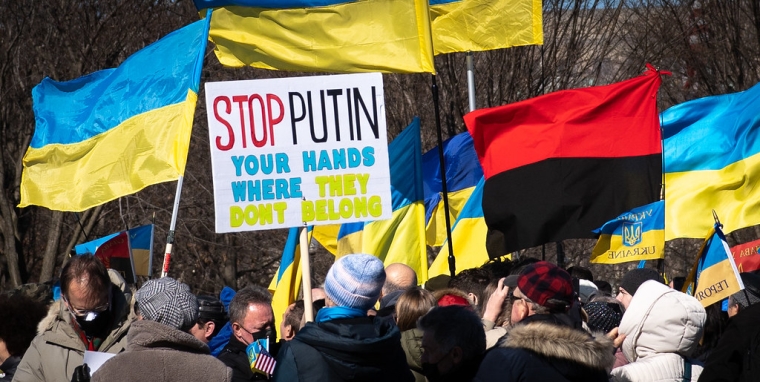 Government-related investment funds are pledging to sell their minute holdings of Russian sovereign bonds and shares in majority Russian state-owned enterprises.
The NZ Super Fund, Accident Compensation Corporation, Government Superannuation Fund and National Provident Fund said they would make the divestment "as market conditions permit".
They issued a statement as the global investment research giant, MSCI, announced it would eliminate Russian equities from its widely-tracked emerging markets index. 
This will cut Russian stocks off from a large segment of the investment fund industry, including the likes of the NZ Super Fund, KiwiSaver funds and other private investment funds.
MSCI said it received feedback from "a large number of global market participants, including asset owners, asset managers, broker dealers, and exchanges with an overwhelming majority confirming that the Russian equity market is currently uninvestable and that Russian securities should be removed from the MSCI Emerging Markets Indexes".
Value of sales by four NZ fund managers worth several million dollars
Coming back to the pledge by the four New Zealand investment funds, they stopped short of committing to selling shares in all Russian companies.
"The investors do not apply country-wide company exclusions, and companies are not excluded based solely on their Russian domicile as they may have no links or contribution to the aggression of the Russian state," they said in a joint statement.
"The investors will monitor the activities of individual companies on a case-by-case basis in the event they are linked to the conflict and meet the threshold for conduct that would see them excluded."
The NZ Super Fund told interest.co.nz the value of the holdings it plans to sell sat at $5.95 million as at February 24 ($3.13 million of bonds and $2.82 million of equities). This value has plummeted since then.
As at February 28, it held $9 million of shares in companies from Russia, covering retailing, media, telecommunication, banking and financial services, marketing, retail, chemical and mining companies. The value of this holding fell from $25 million a week earlier.
These are tiny numbers relative to the $58 billion of funds the NZ Super Fund has under management.
ACC told interest.co.nz that as at March 1, it had $10.7 million of Russian assets, including $9.5 million held in Russian state-controlled entities. 
It said all $10.7 million will be sold, in time. 
The Super Fund, ACC, Government Superannuation Fund and National Provident Fund said in their statement, "The investors' actions have been taken in accordance with their respective Responsible Investment/Ethical policies.
"The policies provide for sovereign bond exclusions when there is widespread condemnation or sanctions by the international community and New Zealand has imposed meaningful diplomatic, economic or military sanctions aimed at that government.
"The New Zealand Government has strongly condemned Russia's invasion of Ukraine, and implemented a range of measures in response to Russia's actions. The Prime Minister has also stated the Government is looking at other moves it could make in response to the aggression.
"With regard to majority Russian state-owned companies, the investors took into account relevant factors under their respective frameworks, including the strength and scale of the international response and the New Zealand Government's public position on the invasion, in addition to considering the actions of their peers, expert advice and other relevant factors.
"Given the serious nature of the issues, widespread condemnation of the invasion from the international community and by the New Zealand Government, and the close association of the companies to the Russian state through its majority ownership, the four investors considered exclusion the appropriate course of action."