Andy Mahony dives into how funds exclude activities in their fund portfolios to make them Responsible Investments - and that shines an uncomfortable spotlight on the selective approaches of some large investment managers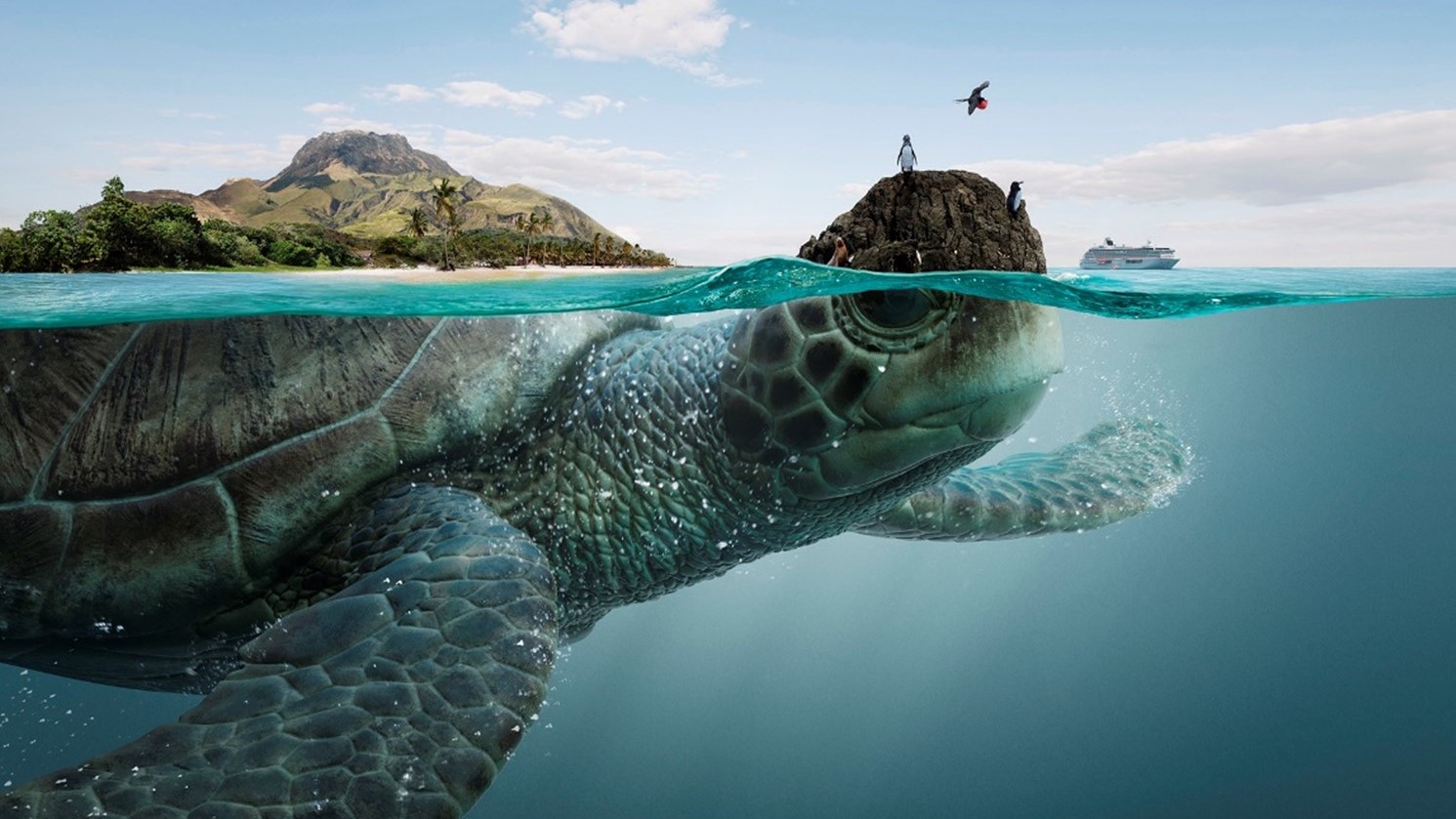 It's been a tumultuous first half for 2022, with many predictions at the start of the year eventuating. Uncertainty will continue to plague markets for the rest of the year, but one thing we are more certain of is the continued integration of ESG factors into investment portfolios, the plethora of responsible investing strategies, and that de-carbonisation is a key objective for businesses and governments around the globe. Investment capital has an important part to play in the transition towards carbon neutral. We question the narrow exclusionary approach required of Default KiwiSaver providers.
At the Research IP Fund Manager of the Year Awards in 2021 we shortlisted three investment managers that lead the way in responsible investing:
Responsible investing was upgraded to a major category for 2021, with the award recognising the investment manager that demonstrates the most commitment to responsible investing and its benefit to stakeholders. The winner of the Research IP Responsible Investment Manager of the Year for 2021 was Pathfinder.
Greenwashing and token signatories to either the UNPRI or bodies like the RIAA will no longer cut the mustard. ESG is not new. The focus of Research IP is the evolution to sustainability and impact, the transition to carbon neutral and the important role capital must play in keeping the lights on yesterday, today, and tomorrow.
Effective implementation of this by investment managers is easier said than done. There are a raft of approaches an investment manager can employ to invest responsibly. But how do you prudently evaluate an investment manager's approach to responsible investing? Is the investment manager ultimately providing value for money?
Our research paper, Beneath the Surface of Responsible Investing, takes a deeper look at the investment merits of different managed fund approaches applied in New Zealand, Australia, the United States and Europe. We assess the application of the United Nations Sustainable Development Goals in an investment context, the Principles for Responsible Investment, and broader ESG considerations.
We believe independent, objective, and holistic analysis is required to understand the efficacy and nuance of different responsible investment strategies and how these relate to investors' altruistic objectives. Independent research will give investors something to hang their hat on when evaluating which managed funds suit their objectives. This is particularly relevant for those Kiwis who end up in a Default fund and may wish to make an active choice and change to a different KiwiSaver provider.
The recent changes to the Default KiwiSaver funds require fund managers to now exclude investment in fossil fuels and illegal weapons.
Definition of illegal weapons exclusion:
The default provider must exclude from the default product assets companies that are involved in the prescribed activities relating to:
cluster munitions; or
anti-personnel mines; or
nuclear explosive devices.
The exclusion above applies to all investments:
where the shares are held directly in companies that undertake the prescribed activities;
in shares of majority owners of excluded companies (for example parent companies);
in shares of subsidiary companies of excluded companies where that subsidiary has any involvement in the prescribed activity;
in managed investment schemes that have any investments listed in companies as per the points above
Definition of fossil fuel exclusion:
The default provider must exclude from the default product assets companies that:
own proved or probable reserves in coal, oil, or gas, and derive at least 15% of their revenue from exploration and extraction of coal, oil or gas; or
has its primary business activity in any of the excluded subsectors prescribed in the table below.
Table 1: Industry Classification Benchmark (ICB) | FTSE Russell
| | |
| --- | --- |
| Sub-Industry Classifications | Definition |
| 60101000 Integrated Oil and Gas | Companies that engage in all three fields of petroleum production: Extraction (upstream), Transportation (midstream), and Refining and Marketing (downstream). |
| 60101010 Oil: Crude Producers | Companies engaged in the exploration for and drilling, production, and supply of crude oil on land. |
| 60101015 Offshore Drilling and Other Services | Companies that primarily explore and drill for oil and gas in offshore areas. |
| 60101030 Oil Equipment and Services | Suppliers of equipment and services to oil fields and offshore platforms, such as drilling, exploration, seismic-information services and platform construction. |
| 60101040 Coal | Companies that mine, process and market coal. |
Table 2: Global Industry Classification Standard (GICS®) Methodology (msci.com)
| | |
| --- | --- |
| Sub-Industry Classifications | Definition |
| 10101010 Oil and Gas Drilling | Drilling contractors or owners of drilling rigs that contract their services for drilling wells. |
| 10101020 Oil and Gas Equipment Services | equipment, and providers of supplies and services to companies involved in the drilling, evaluation and completion of oil and gas wells. |
| 10102010 Integrated Oil and Gas | Integrated oil companies engaged in the exploration, production of oil and gas, as well as at least one other significant activity in either refining, marketing and transportation, or chemicals. |
| 10102020 Oil and Gas Exploration and Production | Companies engaged in the exploration and production of oil and gas not classified elsewhere. |
| 10102050 Coal and Consumable Fuels | Companies primarily involved in the production and mining of coal, related products and other consumable fuels related to the generation of energy. Excludes companies primarily producing gases classified in the Industrial Gases Sub-Industry and companies primarily mining for metallurgical (coking) coal used for steel production. |
The exclusion above applies to:
all investments where the shares are held directly;
investment in managed investment schemes that have any investments in the companies described above.
For the purposes of these exclusions, oil includes tar sands, gas includes shale (as a source of gas) and metallurgical coal is not included in the term coal.
What was left out in the definition of exclusions?
The classifications above are from two of the largest investment support companies in the world. Regarding the exclusions based on ICB definitions (Table 1), there are actually two other subsectors within the Oil, Gas and Coal classifications that were not included in the KiwiSaver Default exclusion requirements. These are:
50101020 Oil Refining and Marketing: Companies primarily engaged in the refining and marketing of petroleum products (downstream).
60101035 Pipelines: Operators of pipelines carrying oil, gas, or other forms of fuel. Excludes pipeline operators that derive the majority of their revenues from direct sales to end users, which are classified under Gas Distribution.
There are also two other GICS subsectors (Table 2) that were not included. These are:
10102030 Oil & Gas Refining & Marketing: Companies engaged in the refining and marketing of oil, gas and/or refined products not classified in the Integrated Oil & Gas or Independent Power Producers & Energy Traders Sub-Industries.
10102040 Oil & Gas Storage & Transportation: Companies engaged in the storage and/or transportation of oil, gas and/or refined products. Includes diversified midstream natural gas companies, oil and refined product pipelines, coal slurry pipelines and oil & gas shipping companies.
Why were these other subsectors not part of the exclusion list? Where do you draw the line on exclusions? Investors need to be cognisant of the terms used in managed fund disclosures, for example "material", "significant involvement", "directly involved", or "x% of revenue". Ultimately it is about materiality and proximity to the business activity.
Further to the point about materiality, why weren't fixed income assets included in the default KiwiSaver review given global debt markets are significantly larger than global equity markets? The market for Green, Social and Sustainable bonds (GSS) is in its infancy but will grow over time as the broader approach of impact investing becomes more mainstream. Research IP is analysing this space as it grows and will be releasing research for investors interested in this approach to responsible investing.
If the purpose of these KiwiSaver exclusions is to tackle global warming, why not specifically mention a reduction in carbon emissions instead of a narrow equity exclusion policy
To exclude or to manage?
Investment capital has an important part to play in the transition towards carbon neutral. A great example of the transition is the Danish company Ørsted. It was once one of the most coal-intensive energy companies in Europe. Today, they claim to be the world's most sustainable energy company, and a global leader in the transition to green energy. This is a great example of where capital arguably should be directed, but appeared on many exclusion lists.
Capital allocation is a critical part of the transition, are crude exclusions the right approach?
Check out our research paper, Beneath the Surface of Responsible Investing, for an in depth look at the vast array of responsible investing approaches being used in the investment industry today.