If the new wave of obesity drugs can prove their benefits, the impact on a wide range of other medical and consumer snack food companies could be significant. Generate's Natalia Plamadeala investigates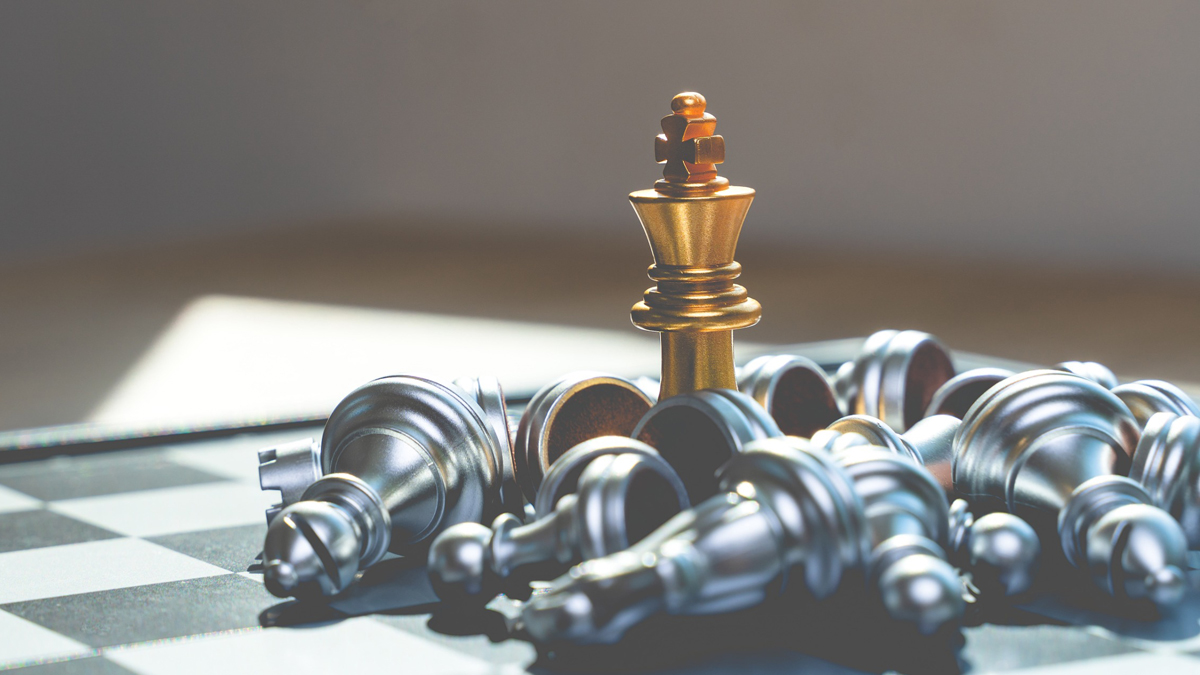 By now, most of us have heard about obesity drugs, also known as the GLP-1 group of drugs. Their brand names, Ozempic, Wegovy and Mounjaro, have become part of the zeitgeist as well as Hollywood's worst-kept secret.
Originally developed as diabetes drugs over a decade ago, they have been proven to help patients lose weight by prolonging the feeling of fullness and inhibiting appetite. Danish pharma company, Novo Nordisk, and US-based pharma, Eli Lilly, the manufacturers of the drugs, have seen their share prices skyrocket this year – a consequence of cornering what is potentially the biggest drug category in the history of healthcare, estimated to be worth ~USD 100bn by the end of the decade. Novo Nordisk has recently become the largest European corporate by market capitalisation (also larger than Denmark's GDP), while Eli Lilly is now the most valuable pharmaceutical company globally.
In August this year, a crucial Novo Nordisk clinical trial involving people with cardiovascular disease  demonstrated that, as well as helping with weight reduction, Wegovy reduced the risk of heart attack, stroke, and heart attack-related death by 20% compared to people taking an inactive placebo,. What's more, Novo Nordisk and Eli Lilly have a dozen other trials expected to read out over the next few years, aiming to demonstrate the beneficial effect of GLP-1 drugs on a whole host of other obesity-linked illnesses such as chronic kidney disease, sleep apnea, diabetic nephropathy, peripheral artery disease, and even Alzheimer's.
The SELECT trial was just the first cab off the rank and in addition to delivering a meaningful boost to the market valuations of Novo and Lilly on the day, it set off a bit of a chain reaction for many other companies in healthcare and beyond, as investors began considering in earnest the second order effects of GLP-1 drugs.
So far, other than for Novo and Lilly, the popularity of obesity drugs has been a boon for companies specialising in the contract manufacturing process of the GLP-1 drugs or those providing components for the injection pens via which the GLP-1 drugs are delivered, for example, maker of drug delivery solutions, Gerresheimer.
Meanwhile, the range of stocks negatively impacted by fears that obesity drugs will disrupt their business has been broader – from companies whose products address health conditions caused or exacerbated by excess weight, to alcoholic beverages manufacturers, to companies whose sales would be hurt by consumers no longer feeling as hungry and reaching for a snack.
Hardest hit have been medical technology stocks, in particular the makers of glucose monitoring devices (eg DexCom and Insulet) and of sleep apnea aids (eg ResMed and NZ's own Fisher & Paykel Healthcare), logic being, these companies won't sell as many devices because there will be less people developing these diseases due to not being overweight in the first place. Next in line, packaged food companies, such as manufacturers of confectionary products (The Hershey Company), cereal (Kellanova), and snacks (PepsiCo), have also seen meaningful share price declines since the results of the Novo Nordisk study.
So, what should investors make of this? On the one hand, Walmart has commented that the company is already seeing signs that people taking GLP-1 drugs are buying less food, and minimally invasive surgery robot manufacturer, Intuitive Surgical, has highlighted a decrease in the number of bariatric procedures (or gastric bypasses)  being done using its robots as patients choose the GLP-1 route, suggesting that the threat is real.
On the other hand, there is still a lot of uncertainty regarding how widespread GLP-1 use will actually be, considering the drugs' high cost (~USD 1000/month in the US, the world's largest healthcare market) and significant availability constraints. Understandably, impacted companies are pouring cold water on these fears, trying to reassure investors. PepsiCo CEO described the impact of GLP-1 drugs as "negligible" on the company's snacks business and this has been echoed by other corporates.
Price reactions could well have overshot. The sell-off in the medtech sector has been particularly indiscriminate, with share price declines for most companies, even those with no obvious link to obesity. Investors would do well to remember that it is still very early days; it remains to be seen whether enough people take the drugs, and stay on them for long enough, to make a material difference to the manufacturers of medical devices, packaged food and drinks, and beyond. And even if the drugs are as effective as predicted, arguably healthier people live longer and consume more products over their lifetime, which would ultimately be a benefit. Suffice to say, it will take a long time before the ultimate outcome becomes clear. Meanwhile, the recent sell-off in these stocks may well represent a buying opportunity for investors.
---
*Natalia Plamadeala is a Global Equities Research Analyst at KiwiSaver and Wealth provider, Generate No part of this is intended as financial advice; it is intended as general information only. Past performance is not indicative of future performance. To see a copy of Generate's Financial Advice or Product Disclosure Statements visit generatewelath.co.nz/disclosures. The issuer of the scheme is Generate Investment Management Limited.