Martin Hawes points out that the amount you save now will have a huge bearing on what you can spend in retirement, and is probably more important than the returns on those savings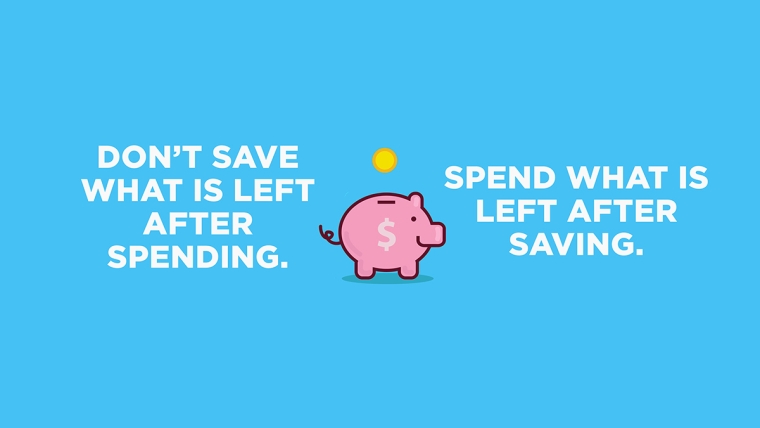 The advice of the finance industry is that we must save more. Of course, many outside the financial industry would channel their inner Mandy Rice-Davies who, in 1964, famously said of a lying politician, "'E would say that, wouldn't 'e." There is always a suspicion that when the financial industry thinks we should do something, it is much more in their interest than ours.
Nevertheless, in this case, the need to save more is certainly true if we want to have bigger and better retirements. Most of the numbers show that retirement will be fairly meagre if we put 3% to KiwiSaver, even when we are getting that matched by our employer along with a small Government contribution.
The 6% of salary that we pay into KiwiSaver (being 3% of our own money and a similar amount form employers and government) falls far short of the Australian 9% of salary (possibly going to 12%) or the tax incentivised system in the US which often also sees  both employee and employer contribute 6% each.
For Kiwis, NZ Super provides a good income base. However, for many, it is not enough by itself: retirement would be a skimpy, even miserable, kind of existence for those who only have NZ Super. Most of us will want something better.
Savings are the key. We need to remember that the savings rate nearly always beats the investment rate. By this I mean that the amount that you save is most likely to be much more important than the investment returns that you get on those savings. If you want to have more in retirement, you need to save more.
It depends on the circumstances and what numbers you use but, most times, someone who saves a lot but gets a low return will end up with more than someone who saves little but gets a better investment return. A simple example: Jess saves $400 per month and gets an investment return of 4% will have $146,013 after 20 years. Vivian, meanwhile, saves $300 per month but get a 5% return. She ends up with $122,237.
That extra $100 per month, even with a lower return, gives an additional of over $23,000.
You can play with the numbers and have any number of different scenarios, but under most circumstances, our saver, Jess, will end up with more than our ace investor, Vivian. Savings matter!
That is why a legislative change earlier this year introduced new and higher contribution rates. Now, as well as the default rate of 3%, you can contribute 4%, 6%, 8% or 10%. Of course, employers are not required to match savings and make contributions over 3%.
The savings rate being more important than the investment rate does not mean the right fund is unimportant. We still need to find our Goldilocks fund - one with not too much risk and not too little risk; one that is just right.
But, more importantly, we do need to save as much as we reasonably can into that Goldilocks fund.
However, KiwiSaver is not always the right fund for any additional cash that can be saved. We have to remember that KiwiSaver is illiquid – whatever you put in cannot usually be taken out before retirement age.
Be very careful before you put more money into KiwiSaver. Certainly, put an amount into KiwiSaver which attracts the maximum contributions from your employer and government but think before you go beyond this – you are unlikely to be able to get your money out again.
KiwiSaver is an excellent savings and investment vehicle: it has lower fees than other comparable funds, it is well regulated and it is easy to compare fund performance. But there are other savings vehicles for those who think it possible that they may need some cash before retirement: you can use other non-KiwiSaver funds or have a financial adviser build a bespoke portfolio for you.
Those who are self-employed or who are in business need to be especially careful – businesses often need capital either for expansion or to get through a sticky patch and it will be cold comfort if such a need arises but the capital that you have tucked away remains unavailable.
Those saving for their first home can happily save more – they will be able to withdraw. Others may also be in a situation where they can be confident that they will not need the money: they may be in a job or profession that is certain, or they may be getting within a few years of retirement.
I encourage more saving but, after you have contributed enough to get the maximum employer and government contributions, do think about where you put any additional money. KiwiSaver will suit some but not those who think it may be necessary to make an early withdrawal.
---
*Martin Hawes is the Chair of the Summer Investment Committee. The Summer KiwiSaver Scheme is managed by Forsyth Barr Investment Management Ltd and a Product Disclosure statement is available on request. Martin is an Authorised Financial Adviser and a Disclosure Statements is available on request and free of charge at www.martinhawes.com. This article is general in nature and not personalised advice.