Summer KiwiSaver's Martin Hawes cautions millennial readers to be sceptical of American headlines when it comes to saving for retirement. Kiwis may need to save more but our goals can be met with more realistic standards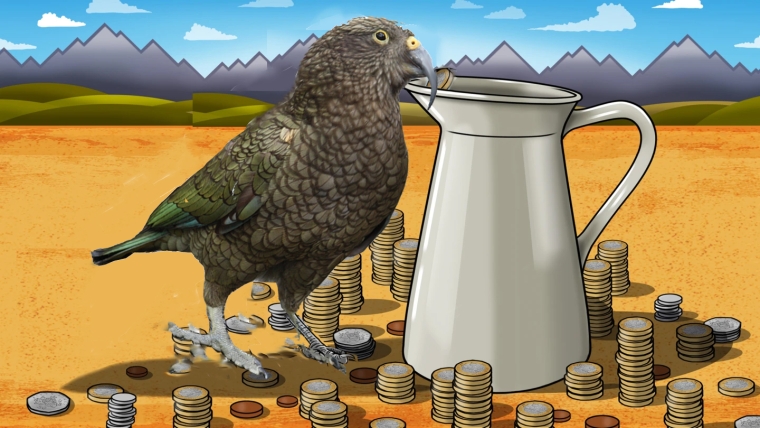 By Martin Hawes*
It's the headline that editors must dream of: To Retire at 65, American Millennials Need to Save Almost Half their Pay checks. That must be worth a few clicks; and have a good number of readers reaching for the Prozac. The idea that you need to save nearly 50% of salary for a decent retirement may be designed to motivate people but it will leave most simply feeling depressed.
Most of us do need to save more – but not 40% of salary.
In fact, I think such a sensationalist headline is quite unhelpful. First, I have doubts that it is correct (and I say that even though the person who did the study and came up with that figure is a Professor at a major US University). Second, it is unhelpful because it is a turn off and has most people will give up rather than see nearly half their wages disappear for 30 years or more.
The headline came out of a study done by Professor Olivia S Mitchell from University of Pennsylvania and draws on work done at MIT.  The result is, according to Mitchell, Millennials will have to save 40% of their salary to retire at age 65.
Regrettably, perhaps, half of these people plan to save no more than 6%. Only 20% are saving more than 15% of their salaries. This is a long way from the Mitchell's recommendation of 40%.
Mitchell makes a couple of big calls to get to her number of 40%. First, she assumes that people will want to retire at age 65 and that the nature of retirement will be like it was for my parents' generation (i.e. on a particular birthday they completely stopped working; one day they worked, the next they dont).
That assumption that people will retire in that way is fraught: already in New Zealand we are seeing many people work well past age 65. This may be part time work but there are many Kiwis (and, I suspect, many Americans) who are carrying on in paid work into their 70s.
If you are confident that you will retain your work skills and your health so that you can continue working, the savings rate should be much less than 40%.
Second, Mitchell thinks investment returns will be much lower in the coming years. She draws on work done by researchers (Morningstar, Vanguard, GMO) to support this and these low investment returns are factored in to get that required saving figure of 40%.
There may well be a period of low investment returns in the coming years – interest rates are low. However, we have to remember a couple of things: first is that low interest rates mean that bonds and cash give lower returns, but low interest rates are usually very good for shares and property.
Second, we are in a period when around the world many people are moving from poverty into the middle class and there are many new technologies continually coming on stream – there are likely to be many investment opportunities in the coming years and decades. A Millennial is saving for the very long term (30 years or more) and, over that time, real (after inflation) investment returns may not be a lot different from what they have been historically - there may be no need to save a great deal more to make up for poor returns.
Of course, Mitchell is studying Americans and the American economy. Here in New Zealand we have to factor in NZ Super. Millennials may not get this at age 65 (they may have to wait until age 67) but NZ Super is such a good scheme that people should plan for it to exist for the long term.
NZ Super is simple, cheap and effective. It would be a brave (read: stupid) politician who would vote to remove it.
Assuming that people are happy and able to work beyond age 65, that long-term real investment returns are reasonable and that NZ Super remains as the cornerstone of most people's retirement income, a savings amount of 40% of salary is not just unaffordable, but quite unnecessary.
 It is hard to say exactly the percentage of salary that a Kiwi needs to save. However, just as Mitchells figure of 40% is too high, KiwiSaver's standard rate of around 6% (3% from the member and 3% from the employer) is most likely too low.
The rate that is right will vary by individual according to their objectives: things like how long they expect to be retired and what their retirement spending patterns will be. However, with NZ Super factored in, the rate for many is likely to be a long way from 40% of salary and may be closer to 10%. Of course, that would mean that David Chaston will have to look to another article for a good headline.
---
*Martin Hawes is the Chair of the Summer Investment Committee. The Summer KiwiSaver Scheme is managed by Forsyth Barr Investment Management Ltd and a Product Disclosure statement is available on request. Martin is an Authorised Financial Adviser and a Disclosure Statements is available on request and free of charge at www.martinhawes.com. This article is general in nature and not personalised advice. Summer competes with banks and other KiwiSaver providers.