Summer KiwiSaver's Martin Hawes has a helpful guide to figure out how much you will need for a good retirement. Some idea of a retirement savings goal is a lot better than no idea at all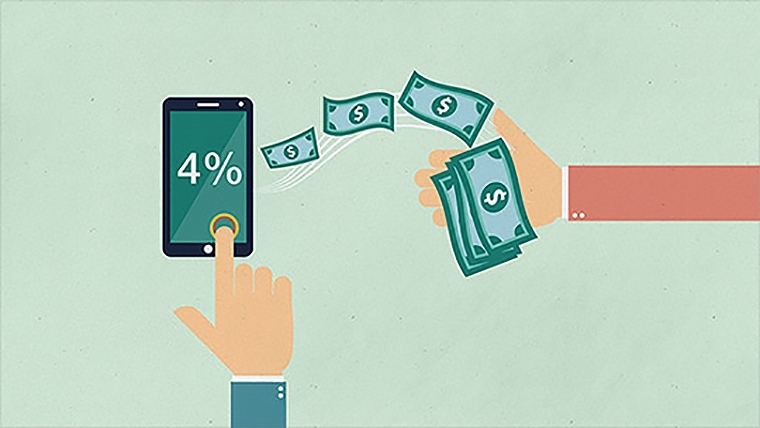 By Martin Hawes*
How much savings do you need to fund a good retirement?
This is the time of year that many people confirm their goals and calculating a figure for retirement is probably the most important goal you can set. It seems that if we do not know what figure is right, and a means for working out that figure, we can't set a goal – and goalless saving has always seemed a bit pointless to me.
The average KiwiSaver balance is $20,000. No-one needs their calculator to tell them that this is not enough to fund a decent retirement. There are, of course, many who have balances higher than this; some are much higher. However, with KiwiSaver only 12 years old, most people have relatively small balances.
This will change: balances will grow and, in time, KiwiSaver accounts will be one of many people's biggest asset. With bigger balances, most will plan to use their funds to give income for retirement.
However, that still begs some questions: how much do you need? What can you safely draw each year from your investments to spend?
Enter the rule of 4%. This rule of thumb says that you can draw 4% from a portfolio in the first year and then increase your drawings each year to adjust for inflation. If you do this the investments will last 30 years. (It lasts 30 years because the rule assumes that your investment returns are less than your drawings and so you are drawing capital as well as investment returns – i.e. nothing will be left for the kids).
For example, a couple has $100,000 invested in a balanced fund. In their first year of retirement, they can draw $4,000; in the second year they draw $4,000 plus a little more for inflation; in the third year they draw plus a bit more still to account for another year's inflation, and so on … If they both die at age 95, their money should have run out and the cheque to the undertaker will bounce.
It is important to note that the money needs to be properly invested, not just held in Term Deposits. The 4% rule assumes that you invest your funds in a balanced portfolio (50% in shares and property and 50% in bonds and cash).
 You can do this through a managed fund and many retirees will now use KiwiSaver because on reaching age 65, they can draw down at will from their KiwiSaver fund. In fact, KiwiSaver is now increasingly used by over 65s who are not using it to save for retirement but as their investment vehicle in retirement.
The 4% rule was first proposed by a US Financial Planner William Bengen in 1994 and ever since it has been controversial. Some people say it is too conservative (you should spend more) while others say it is too aggressive (the money is likely to run out before you do).
Although I would not set my watch by the expectation of the money running out in 30 years, I do think the 4% rule is a reasonable planning tool. A couple who know how much income they want can quickly use the reciprocal of 4% (which is 25) to determine how much investment savings they will need.
For example, a couple knows that they want $50,000 each year to live well in retirement. They know that they will get $30,000 p.a. from NZ Super but they will need to meet the $20,000 p.a. shortfall from funds they have invested. If they want to know how much they will need they simply multiply the $20,000 by 25 and find that they need to get their KiwiSaver accounts and other savings to $500,000.
Drawing 4% from a balanced fund gives too main risks. First is longevity risk; the rule could prove wrong and the money runs out before you do. This would probably be because over the time that the couple was retired, investment returns were poor.
Longevity risk is one of the most deep-seated fears for retirees – no one wants to spend their last year of retirement living on wine biscuits and used tea bags.
The second risk is sequencing risk. We know that a balanced fund will show volatility – there will be ups and downs. Sequencing risk is the worry that the downs come early on in retirement when the fund has a lot of money and you are drawing from it.
Although you would expect markets to recover, while waiting for the markets to recover you need to continue to draw your living expense from the portfolio. This means that the money that was withdrawn is gone and the recovery, when it comes, is not applied it.
Both longevity risk and sequencing risk are big concerns for those drawing down on their savings in retirement. Although most people will not use the terms, they are risks that are understood intuitively and these risk are one of the reasons that Annuities are gaining popularity (this is a story that I will tell at some point in the future).
In the meantime, if you are doing some financial planning over the holidays and trying to work out how much you need to save for retirement, the 4% rule is a tool that you should use. If you multiply the income that you want by 25, you will get a figure that will give you some idea of what you will need - and that seems a lot better to me than no idea at all.
---
*Martin Hawes is the Chair of the Summer Investment Committee. The Summer KiwiSaver Scheme is managed by Forsyth Barr Investment Management Ltd and a Product Disclosure statement is available on request. Martin is an Authorised Financial Adviser and a Disclosure Statements is available on request and free of charge at www.martinhawes.com. This article is general in nature and not personalised advice. Summer competes with banks and other KiwiSaver providers.