Summer KiwiSaver's Martin Hawes says good value companies that are found and bought in this volatility will look very good in a year or two, despite some rough moments in the meantime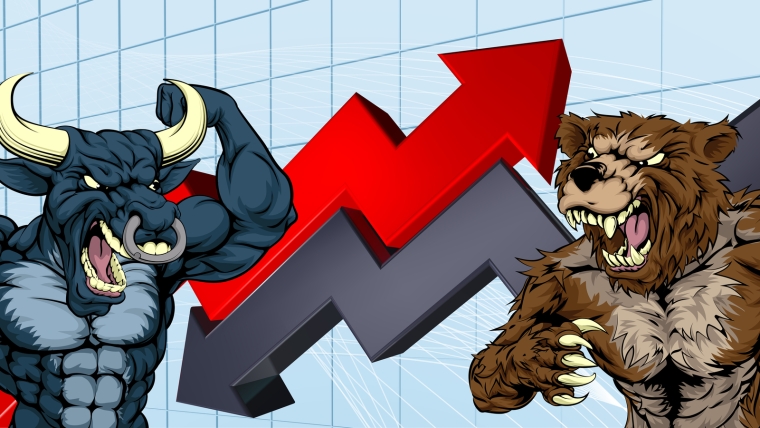 By Martin Hawes*
Market volatility is a great opportunity for investors. At the moment, by many measures, shares look cheap and it looks a time to start to buy. The challenge is to pick the exact bottom so that you get the lowest price; the trouble is, lacking a crystal ball or tarot cards, that is near impossible.
It is at times like this that I fall back on old investment sayings. The world is full of these short, pithy maxims that investors have repeated for decades and which sum up what you should be doing in a given circumstance. As such, their veracity has stood the test of time and they give guidance in troubled times. Like now.
For an active investor, the fall in oil prices, the COVID-19 virus and the resultant equity market volatility create opportunities for investors. As I write, shares are on sale with a near 20% discount and the only question is how to take advantage of the situation.
I do not know if the discount is about to get deeper or when the sale might end. It is possible that shares get cheaper and they stay cheap for a year or two. To invest now may mean missing out on these sharper prices and having to hold on while watching further price falls. This is the "bugger!" factor; buying now only to watch the market fall further.
On the other hand, we may already be at the bottom and the recovery happens next week taking the opportunity to pick up bargains with it. No-one wants an opportunity to disappear before they have taken advantage of it.
And so, investors have two opposing worries: on the one hand there is Fear Of Missing Out (FOMO) but on the other hand buying too early and missing the real bargains.
What to do?
The one old saying that is rattling around in my head at the moment is: Only one person buys at the bottom.
This adage is really telling of the near impossibility of buying right at the bottom and speaks of the futility of even trying. I believe that we have to give up on the idea that we will be that one person who hits the very bottom and instead make a series of purchases as the market dips and recovers.
We need to buy value as it appears but make multiple purchases over time; make several small purchases rather than just one big one. Do not try to heroically pick the one time to buy – spread your purchases over a period so that you are buying towards the bottom, rather than trying for the very bottom.
Nothing is certain but these things look most likely:
The COVID-19 virus will cause a drop in profits, but this is most unlikely to make a permanent dent in company performance. Shares are a perpetual security (you get your share of the profits for as long as the company exists). In the long run, any temporary fall in profits will probably be a hiccup.
At the moment, following the falls, shares are good value – by most measures there are companies on sale cheaply which, if you buy over the coming weeks will look good in a few years time.
When this market turmoil finishes, we will be left with very low interest rates. Low interest rates are very good for equities and share prices will rebound.
I expect that good value companies that are found and bought in this volatility will look very good in a year or two. Yes, there may be some rough moments in the meantime, times when you wished you had waited, but for those who are patient and invest their money in a series or tranches spread over time, this will be a profitable period.
---
*Martin Hawes is the Chair of the Summer Investment Committee. The Summer KiwiSaver Scheme is managed by Forsyth Barr Investment Management Ltd and a Product Disclosure statement is available on request. Martin is an Authorised Financial Adviser and a Disclosure Statements is available on request and free of charge at www.martinhawes.com. This article is general in nature and not personalised advice. Summer competes with banks and other KiwiSaver providers.