Summer KiwiSaver's Martin Hawes says this is a time to hold your nerve and your course. It may nerve-wracking, but to enjoy the recovery when it comes, the only certain way to own shares for the upturn is by having them now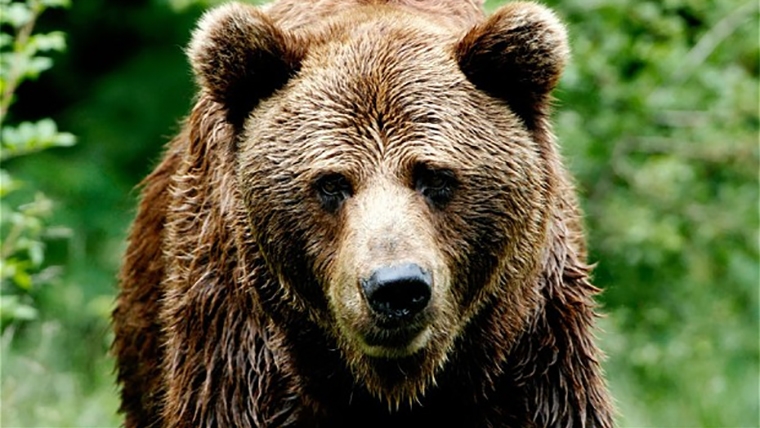 By Martin Hawes*
Buy in gloom, sell in boom. It is so easy to say and it sounds so logical – but most people do exactly the opposite.
In reality, most people buy when markets are raging, when there seems no limit to gains except the blue sky above. When it seems like the market cannot fall and everyone talks about the gains they are making, there is a general belief that this time it is one-way bet. And so they buy - right at the top.
When the market falls inexperienced investors go through several stage of grief: disbelief, denial, anger and, finally, capitulation. With capitulation comes the sale of investments at a loss.
That people buy and sell at the wrong times is natural. Markets are largely driven by emotion: greed when markets are booming and fear when they are falling. Our species seems naturally wired to work like this and so we forget the logic of buying at the bottom – when we are in deep gloom, we are too fearful to even consider the idea of buying.
One of the very good things about KiwiSaver is that we are effectively dollar cost averaging into the market – we drip feeding our money in, buying at good prices for a times, then bad prices. And so, we get an average price across a time.
Moreover and perhaps even better, most of us cannot get our money out – we cannot sell out, take our money and run. Such a fear-inspired step is usually disastrous because the sale happens just at the wrong time.
However, there is one thing KiwiSavers can do which is nearly as damaging: we can move our KiwiSaver from growth funds to conservative funds. And, regrettably, it would seem that a lot of people are doing just that at the moment.
Most people understand that the difference between a growth fund and a conservative fund is that the growth fund has more shares than the conservative fund – the growth fund could be made up of 70% shares, whereas just 30% of the conservative fund is shares.
When you move from a growth fund to a conservative fund, your manager has to sell shares – in effect, you are selling shares at just the wrong time; rather than buying shares in gloom you are selling them.
We have to assume that markets will recover from the crisis – they always have in the past and although we cannot say when they will recover you can be pretty sure that sooner or later they will. This is the fourth major crash that I have lived through and, although it feels like the worst, both the 1987 sharemarket crash and the GFC felt pretty bad at the time. Nevertheless, although there were people in 1987 and at the time of the GFC who thought that there be little or no recovery, both slumps did end and markets recovered well.
You need to be in the market for the recovery that will inevitably come. I cannot say whether this recovery will be in six months or two years (it may even be longer or shorter than those times) but I am confident that it will come. You need to be well invested when it does and usually that means holding right through the slump.
Of course, there are people who have intentionally moved from a growth fund to conservative with a plan to buy back into growth when we find the bottom. They are trying to protect value in their funds and then profit on the upswing.
These people are trying to time the market. While I understand what they are trying to do and applaud their intentions, they have to realise that precise timing of markets is fraught: no-one rings a bell when the bottom is reached and, to borrow another old saying, only one person buys right at the bottom. That is unlikely to be you. As the market falls, there will be plenty of false bottoms; you will have to pick the right one.
The risk that this strategy runs is that the real bottom is reached and the market bounces hard and fast off that bottom leaving our adventuress KiwiSavers stranded in a conservative fund.
Recently, research house, Morningstar published a paper which showed if you missed the single best month in any one year, returns were drastically reduced. Morningstar concluded that although market-timing may improve portfolio performance, it is difficult and if unsuccessful leads to significant opportunity loss. Selling to buy back in at the bottom is risky and not likely to be as easy as it sounds.
KiwiSavers should adopt a buy and hold policy. For most, KiwiSaver is a long-term retirement savings scheme and you should set yourself up in a fund with the right amount of risk and then hold on. Remember also that you are dollar cost averaging – i.e. you are regularly contributing to your fund and so, at times like now, you are buying very cheap shares.
This is a time to hold your nerve and your course. I know it is nerve-wracking but, more than anything else you want to be able to enjoy the recovery when it comes. The only certain way to own shares for the upturn is to own them now.
---
*Martin Hawes is the Chair of the Summer Investment Committee. The Summer KiwiSaver Scheme is managed by Forsyth Barr Investment Management Ltd and a Product Disclosure statement is available on request. Martin is an Authorised Financial Adviser and a Disclosure Statements is available on request and free of charge at www.martinhawes.com. This article is general in nature and not personalised advice. Summer competes with banks and other KiwiSaver providers.