Summer KiwiSaver's Martin Hawes says the future has never been easy to read and its much tougher now, but the changes can be played to advantage. Don't discard goals and plans, adapt. A post-covid world will still have plenty going for it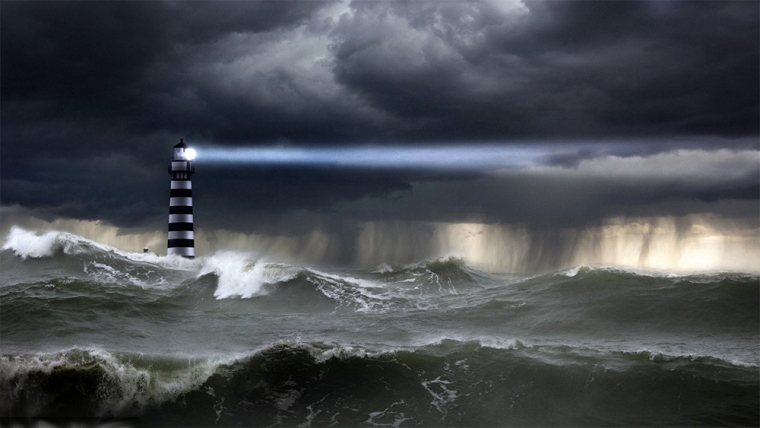 By Martin Hawes*
Looking back, New Year seems a long time ago. So much has happened since we last celebrated a New Year but, in just a tad more than three months, we now seem to be living in a different world.
If you made goals or plans back in the New Year, they are probably in tatters – maybe you planned to sell the business to retire (not possible now), buy a rental property (probably not wise at the moment) or contribute more to KiwiSaver (a good idea, but not possible if you have lost income). Not many of us are still going about our lives in any "normal" kind of way and what we thought we might be doing in April would be quite different to what we are actually doing.
Whether it is a closed business, a reduction in salary or redundancy, there are now many people on much reduced income. In fact, those plans that were so positive during the holidays, have now turned into plans for survival.
It is when we look back that we see how far we have come. And, looking back, we may get an idea of how far we are going. If we can come so far in the last few months, we can travel just as far in the next few months. In fact, the next few months, the pace of change in some areas may have increased further.
If you start to look ahead you may see opportunities – and plans that were done three months ago can be reset to meet those opportunities.
Crises always present opportunities. The opportunities will be plenty and at multiple levels. People can sit back and try to find their place of comfort, but there is also a place for discomfort which involves taking opportunities and a new path.
Having tried some things during this crisis, many may not want to go back to doing what they had done before. Some people like working from home and find it more efficient and productive. Some people will have lost a job and will say "good riddance" to that old job to strike out to something new and attractive. Yet others have been astonished at how little money they can live on in lockdown and may use that experience to save more.
Those New Year plans can be reset for something just as good or, maybe, better.
Of course, great change brings investment opportunities whether that is for a private portfolio or for a KiwiSaver fund. COVID and all that has gone with it has accelerated trends that were already gently in play: e-health, automation, on-line schooling, internet entertainment, contactless payments, and working from home are all trends that were in play before COVID but which have now accelerated.
Social mores and the way we live will change: chances are we will want to continue a physical distance between ourselves and strangers for a time even after the virus has gone. We probably will not want to travel as much and many of us will be relieved to substitute Microsoft Teams or Zoom for another business flight. Working from home could relax the way we dress even further, bad news for clothing businesses who sell "business" clothes and not track pants, perhaps.  
Of course, the change that everyone will be thinking about is property. Immigration has stopped and there may well be political agitation to keep it down to try to protect jobs. That would be very bad for house values despite low interest rates. In any event, house prices are likely to be under pressure from lower incomes and, for first home buyers, depleted savings. I suspect that house price movements will depend on region – some areas will be hit much harder than others.
The future is never easy to read but many of these can be played to your advantage. There are already new opportunities and your old goals and plans do not have to be discarded - they may need adapted and they be slower to fulfil, but a post-covid world will have plenty going for it.
---
Martin Hawes is conducting webinars on big investment trends this week. To register: https://attendee.gotowebinar.com/rt/4798569316579822862
---
*Martin Hawes is the Chair of the Summer Investment Committee. The Summer KiwiSaver Scheme is managed by Forsyth Barr Investment Management Ltd and a Product Disclosure statement is available on request. Martin is an Authorised Financial Adviser and a Disclosure Statements is available on request and free of charge at www.martinhawes.com. This article is general in nature and not personalised advice. Summer competes with banks and other KiwiSaver providers.