Kiwis need to get into the habit of contributing uninterrupted for long periods of time says Summer's Martin Hawes, and KiwiSaver is the right way to do that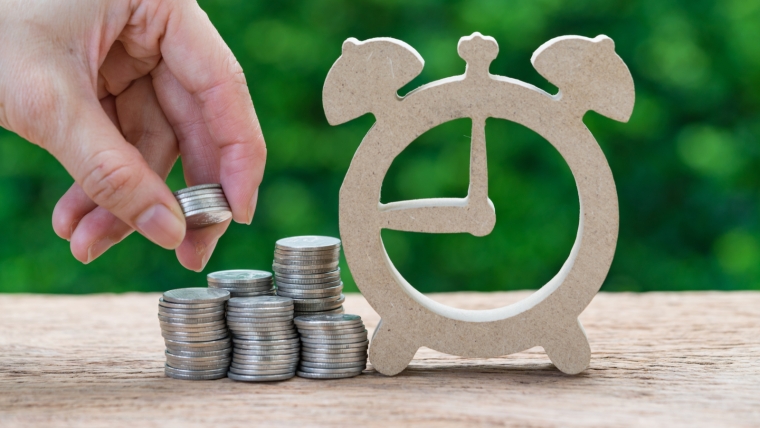 By Martin Hawes*
In 1999, I wrote a book called "Save Money on your Mortgage". In that book, I made a strong case for prioritising the repayment of your mortgage: I said that anyone who had spare cash, whether that was a lump sum or ongoing surplus, should use that money to pay off the mortgage instead of investing it.
This idea was not new, but it was not widely known, nor often adopted – there were many people who invested in various things while they had their mortgage. The book I had written, however, bought the idea to the fore and created a good bit of interest, which was useful at the time because interest rates were high and so the investment rate of return needed to be better off investing was similarly high.
During the round of publicity that is common for new books, I was interviewed by Kim Hill for Radio NZ. Hill started the interview by saying that the superannuation industry must hate me for saying that people should prioritise the mortgage and wait until the mortgage had been totally repaid before starting to invest. I think I answered this with the verbal equivalent of a shrug of the shoulders but also said that there were some exceptions to the "pay the mortgage first" rule.
One of these exceptions to the rule was employer subsidised superannuation schemes: if you are offered some free money from your employer to match your own savings, you should definitely not put extra money into the mortgage but should instead invest in the superannuation scheme and so get the employer subsidy.
That is why people should contribute to KiwiSaver to get the maximum contributions from their employers and government. KiwiSaver, with all its free money is a far better deal than repaying the mortgage.
In any event, interest rates are now very low (I have just seen a two-year rate of 2.69%). Moreover, they are likely to go lower still and will probably remain low for a long period. Low interest rates weaken that rule of paying the mortgage before investing because the investments do not need to give very high returns to beat paying off the mortgage.
For example, if you had a mortgage at an interest rate of 2.69% and decided to invest some spare money that you had, you would only need to find an investment rate of return of better than 2.69% (after fees and tax) to be as well off as paying the mortgage. Of course, you would have to take some risk to get this return, but I would expect balanced or growth KiwiSaver funds to beat this 2.69% hurdle over long periods of time.
That old rule of pay-off-debt-before-investing does not have the same force that it used to have; there is risk, but investing spare money instead of using it to repay the mortgage is now a reasonable strategy.
Recently, in a back to the future kind of way, Auckland lawyer, Vicki Pomeroy, petitioned Parliament to allow KiwiSavers personal contributions, along with employer contributions, to go to repay the mortgage. Effectively she is saying that people should take their money out of KiwiSaver and pay off the mortgage.
This sounds similar to KiwiSaver in its early days when KiwiSavers could divert a part of their savings to pay off the mortgage while still getting employer and government contributions.
In fact, in those early days of KiwiSaver, few people used mortgage diversion and it was eventually scrapped. According to Stuff, at the time mortgage diversion was scrapped, the then Revenue Minister, Peter Dunne, was quoted as saying that removing the ability to divert savings to pay the mortgage would save cost and, more importantly,  eliminate a means by which KiwiSavers could continually draw down on their retirement savings.
Dunne said, quite rightly, that an important feature of retirement savings is to lock money in so that they will continue to accumulate right through to age 65. With mortgage diversion, people can pay down a mortgage using KiwiSaver funds and then sell the house, defeating the purpose of KiwiSaver. This is effectively a way to access savings on an on-going basis.
The KiwiSaver Act is very clear that the scheme is about savings for retirement. Kiwis need to get into the habit of contributing uninterrupted for long periods of time. Those who will have the most will be those who have neither a holiday nor make a withdrawal (nor find any other clever way to get at their money).
KiwiSaver will almost always beat any other investment because of the employer and government contributions. And, for the foreseeable future at least, the investment returns on your KiwiSaver funds should beat paying off the mortgage.
---
*Martin Hawes is the Chair of the Summer Investment Committee. The Summer KiwiSaver Scheme is managed by Forsyth Barr Investment Management Ltd and a Product Disclosure statement is available on request. Martin is an Authorised Financial Adviser and a Disclosure Statements is available on request and free of charge at www.martinhawes.com. Martin is a Director of Lifetime Income, an Annuity provider and a Board member of the New Zealand Shareholders Association.This article is general in nature and not personalised advice. Summer competes with banks and other KiwiSaver providers.