All you wanted to know about investment management but were afraid to ask: Passive versus Active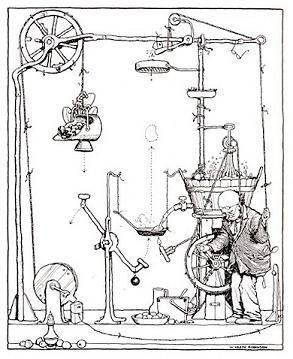 By Kevin Mitchelson
The last installment ended with asking the question "Why pay big fees if benchmarking managers end up investing very similarly?"
This week we will take a gander at active investment management versus passive investment management, the second of our topics from the list below.
Single sector or multi sector
Timing versus selection
Top down or bottom up
The more "active" a manager, the more decisions he or she makes about when and what to invest in and therefore the assets in the fund will not reflect the market benchmark. In the first installment, I explained that, on average, investment managers don't like standing out from the herd too much.  However you can find managers that sell themselves on a "non-herd" investing style, and not managing to any particular benchmark.
One KiwiSaver example of this would be Milford Asset Management's Aggressive Fund. Its stated objective is "To generate positive annual returns of at least 10.0% per annum (before tax and after fees) in good markets and bad." To do this they give themselves the freedom to range from fully invested in cash to being fully invested in Australasian shares. This is an active market timing active strategy.
Another style of active management is taken by Fisher Fund's Growth Fund.  In their investment statement they state:  "The Growth Fund focuses its investments in the shares of smaller, growing New Zealand, Australian and other International companies that have the potential for substantial business growth." This is an active stock selection strategy.
However, your average "active" manager will sell themselves on generating returns above a market benchmark by stock selection and timing less radical than the examples above. Typically their fund strategy statements will contain phrases like "enhanced index performance through active management".
Now some time ago, studies started to show that the average active manager, once you adjusted for what is called "survivorship bias" (i.e. including those managers who went out of business) didn't perform better than the market once you included fees and the trading costs which an active strategy would incur. 
So why not just invest in the assets that make up the asset benchmark and avoid trading costs?
Index tracking
This is passive investment which is also known as index tracking. The only time the fund's assets change will be when the composition of the benchmark changes and  a well constructed passive fund will perform closely to its benchmark. Any difference is known as tracking error.  Tracking errors typically arise from trying to minimise trading costs by not holding all the benchmark's assets as investing in less liquid assets in the benchmark increases the investment cost.
Passive investment works best the bigger and more liquid the market is.  Investment management fees are also significantly smaller as usually these funds are very large and can spread their fixed costs thinly. Some US index funds have fees of 0.10% and run into the billions
The NZ market suffers from lack of size and liquidity and passive index funds are not that common.  There are a couple of KiwiSaver schemes that have an explicitly passive strategy. 
One is the SmartShares KiwiSaver Scheme which offers growth, balanced and conservative funds.  The equity portion of these funds (100% for the growth fund) is invested in NZX listed passive index funds.  The only fee these funds charge is a management fee which reduces as your balance grows.  But even the lowest fee (at a $30,000 balance) is 0.65%, which is not mind-blowingly low.  And it is the same across all the funds despite the growth fund being fully passive.
Another is the FirstChoice KiwiSaver Scheme which offers a number of what they call Tracker Funds. Here is what the investment statement says about the Tracker Conservative Fund's objective: "To provide investors with conservative returns over the medium to long-term, using an index tracking style investment style."
Oddly, they do not mention what indices they track. (My mistake they do list them on page 13 of the investment statement - mea culpa)The management fees range from 0.40% on the Tracker Conservative Fund (compared with 0.80% on its active counterpart) to 0.70% on the Tracker Growth Fund (compared with 0.90% on its active counterpart).  Again not super low and it seems odd the fee discount gets smaller the more active the option - one would expect it to be the other way round.
So, unfortunately, it would appear that as far as KiwiSaver funds go, a passive investment strategy is used more as a marketing tool than realising the low management cost which is the real advantage of a passive style.