Spend, save, or invest your Lotto win? Three experts detail the options for a family of four with a $200k mortgage. Your view?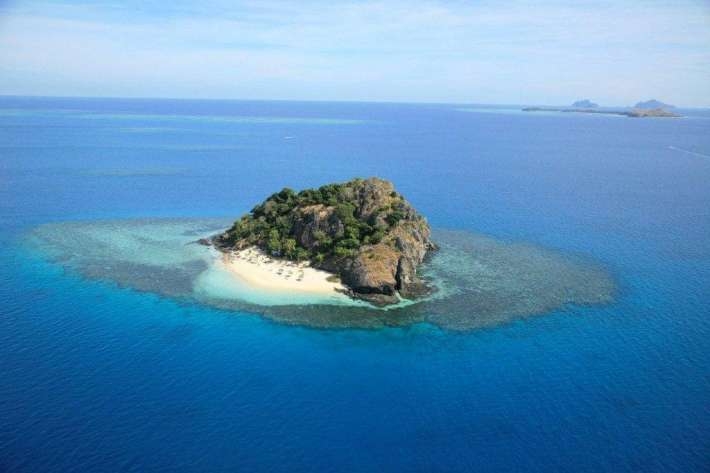 By Amanda Morrall
Singular or shared, this country's largest ever lottery jackpot which has snowballed to NZ$34 million will make instant millionaires on Saturday night.
While most of us spend our working lives daydreaming of such a moment scripting the office farewell and luxuriating in the feeling of burying the mortgage with the stroke of a pen, the reality of  'sudden money' raises tough questions and decisions that often escape the Hollywood fantasies that play out.
How much to spend up front? How much to save? Where to invest?  Which friends, family members and charities to share the spoils with?  Who and how to trust?  Whilst they might seem trivial and trifling in the face of NZ$34 million, the emotional can be just as challenging as the financial.
For interest sake and guidance, interest.co.nz sought the advice of three financial experts who were asked how a family with two young children and a NZ$200k mortgage should spend their theoretical winnings.
Here's what they said:
Janine Starks, Fund Manager LionTamer.

Q) Your advice for the lucky winner?
A) "Well, given it has got to be won, it could go to 7-8 different people so that NZ$34 million might end up being only a few million. I sort of believe a millionaire these days is somebody with NZ$5-$10 million so if you only win a million dollars you shouldn't give a penny of it away because all that is really is a basic retirement fund."
Q) Is a million really worth so little?
A) In 20 years time it would be devalued by at least 35% and would only be worth NZ$600,000 and you can barely buy a house in a good area for that. I just think if you only win a small amount like a million, it might sound miserable but don't give anyone anything and invest the lot.
Q)What about debt?
A) Goes without saying; repay the debt and invest the rest as a retirement fund. When it gets up to the decent amounts, like NZ$5 and NZ$10 million, then you've really got to invest half it.
Q)What are the biggest risks to capital?
A)Probably the two factors that really destroy lotto wealth are stupidity and inflation. They're the two things lurking in the cupboard waiting for new young winners. You can't change your intelligence level but the inflation aspect is just so important which is why I say you have to invest at least half of it.
Q) Is there no room for spending?
A) Sure, if it was NZ$30 million but if you look at NZ$10 million and thought the average couple could easily chew through a couple of million by buying a fancy new house, a car, having a travel fund and withall that, that couple million would be gone very quickly. So then if you put $3 million into fixed interest, if you invest at 4% net, and look at the longer term dates, after tax you'd be lucky to generate NZ$125,000 from that.
And if you don't inflation proof half your money and have something around for the future that's where you end up like these hard cases in the U.K. where there's nothing left after a 5-10 year period because they didn't invest it correctly.
Q) Is inflation that high a risk to a multi-millionaire?
A) If you look at the Reserve Bank website they chart a 35% decrease in the purchasing power of your money between 1990 and 2010.  So if you take 35% off, your winnings drop considerably in a value. It makes you realise that in another 20 years after that -- if you have to prepare for the next 40 -- your money can easily be halved maybe even reduced by 60% in terms of purchasing power. So it's really, really important to look into the effects of inflation and don't go thinking that you've got that rich that you can sit back and leave the money sitting in a low interest earning account and just use it up over your life.
Q) What's the best allocation then?
A) I think the investment should be spread nicely among stock, shares, bonds, property. Property would be an element but I wouldn't rate it any more highly than anything else. I just think half should be professionally invested and properly diversified among all the asset classes. 
Q) Anything else?
A) Yes, get the best trust lawyers you can and the best is not necessary from the biggest firm.  At least by doing that, by getting that money into a trust account, you can separate yourself  from the money and create a legal structure around it with other trustees that will help you think more clearly and they'll stop you from being preyed upon.
Because I think worst thing with lotto winners is that everyone comes out of the wood work wanting money, not only from your own family but all sorts or charitable cases in the community. Setting up that legal structure and having a big name firm of accountants and very good trust lawyers who can act as professional trustees for you as well and help you set that up would be very wise. Perhaps, after the first year, go to the philanthropy conference.
Liz Koh, Authorised Financial Adviser, MoneyMax

Q) What should a family of four do?
A) The first thing that needs thinking about even before hand, is whether you want to share the proceeds among your wider family because of gift duty. Although it is expected to be abolished in October if you give away anything more than NZ$27,000, it's subject to the duty. The easy way around that is to say you've got a syndicate; a group of people sharing it therefore the winners are going to split the money.
Q) Then what?
A) Then of course you pay off your debt. And following that you put it in a safe place until you think about what you want to do. This is where it gets interesting because it really makes you think about what is important to your in life. It forces you to think about what money does for you in life, what purpose you have for this money. Because money is not there to stockpile and count, it's there to enable to you enjoy your life or help other people enjoy their life.
Q) Is there a recommended minimum amount of time to ponder these bigger questions?
A) Probably six months to a year. Maybe take part of it and have a splash about. Get new car, new house or whatever, but beyond that you want to park it for awhile because having a big win like that is quite an emotional experience and with that deep emotion you don't really think straight.
It's the same way if somebody loses a partner, in an highly emotional state they'll feel like wanting to sell their house and go move somewhere else and then a year later realise that actually that's not what they really wanted or needed afterall.
You have to get yourself back to an even keel emotionally because you want to make really good decisions with your money.
Q) A year later, then what?
A) Get some good financial advice with what you want to do with it.
Q) Any specific investment advice given current conditions?
A) It doesn't matter what the markets are doing you need to diversity with your investments. Property usually comes high on the list for Kiwis but there are some down sides to property. It's not very liquid and you can have problems finding tenants. There are still risks with property. The key thing is not to put all your eggs in one basket, to spread it around and make sure that whatever you are putting it into  is reasonably liquid. The  two key things to keep in mind are liquidity and diversification.
With this money stuff, it's about getting the balance right.
Q) So how do you strike the right balance?
A) The way I look at it, you need to ask yourself three questions:
1)  What can I spend in my lifetime?
2)  What am I going to do with the left over amount?
3)   With the stuff that I can spend in my lifetime, when do I want to spend it? Now, later or a lot later because if you win $32 million, you'd have to have a pretty crazy life style to get through that in your life.
Q) What if your win is smaller in size?
A) Same advice, NZ$1 million doesn't go a long way. If you want to have a good income off it, you need more than NZ$1 million to give up your day job. 
James Smith,  Authorised Financial Adviser Bradley Nuttall Ltd.

Q) $34 million, what's your advice?
A) Paying off the mortgage then go into a decision-free zone. Try to keep you life as much as it was before. Don't quit your job.
Q) How do you keep your life normal with $34 million in the bank?
A) For starters by not talking about it for awhile. Keep the circle as tight as you possibly can because obviously news gets out and your life is going to change in a big way. I'd be thinking of confiding in a lawyer or financial adviser or someone with a duty of care not to share that information.
There are lots of of case studies about people who come into money, who later confide about having felt a lot more comfortable with the lifestyle they previously had. So what ends up happening is they burn through their capital at a massive rate because they felt they didn't deserve it or didn't earn it or fritter it away till they back to where they were.
Q) Any remedy for financial recklessness?
A) You could hire a financial psychologist, they're popular overseas.  I think if I came into money I'd go down that route. They can help people understand a bit more about themselves and their goals. As financial advisers we find ourselves in that position but we're not trained psychologists and therapists.  It's a mind boggling amount of money for someone who is accustomed to being a slave to their mortgage living hand to mouth to get used to.
Q) Will couch time, help you make better financial decisions?
A) It would help to address underlying philosophical issues that get brushed aside amid the euphoria. Would they be happier? That's the question. Studies of lotto winners tend to find a lot of people are no less happier than they were before because once you get used to the money, the same fundamental human issues remain.  You still have to get up and brush your teeth and put your clothes and just live.
Q) How about retail therapy?
A) Some people suggest you allocate an amount that you can just blow but I'm not so sure. It probably makes sense to go on a holiday, get out of town and get some mental clarity so you can figure out what you're going to do. I'd probably invest my money fairly quickly. I'd allocate some to family and friends, charity, debt and spending needs and then put it somewhere it can grow over the medium term.