Rumoured cuts to KiwiSaver identified as potential driver for KiwiSaver membership rally; "Inflation bonus" for growth exposed investors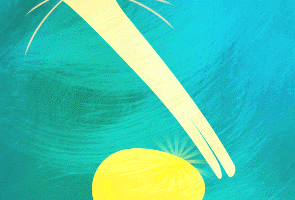 By Amanda Morrall
After a sluggish start to the new year, KiwiSaver enrolment saw a sharp spike in March, a movement some are attributing to a potential clawback of benefits in next month's budget.
Membership levels (see latest IRD statistic here) which had slowed to their lowest level since inception in the three months ending February, surged by 2% in March, according to Tower Investment.  (For more on previous reporting analysis see article by Amanda Morrall.)
"Beneath the total membership increase figures, the big movers were opt-in via employer, up to 1%, and automatically enrolled, which leapt by 2%,'' said Tower's CEO Sam Stubbs.
Stubbs said the rally reflected  "an early indicator of better employment conditions" or else the anticipation of bad news with "workers getting in on KiwiSaver before changes are made to the scheme."
"People hesitating to join may have decided they should get in now just in case KiwiSaver is less generous to those who sign up later on,'' he said.
Government has hinted that KiwiSaver benefits could be on the chopping block as it looks to reduce debt, reign in spending and finance the Christchurch earthquake.
While the NZ$1,000 kick-start and member tax credits of NZ$1,042 a year are obvious targets, a less dramatic clawback could be the current tax exemption on employer contributions.
Government officials are remaining tight-lipped about the benefit most likely to be axed, if at all. (See Alex Tarrant article on rumoured KiwiSaver cuts).
Either way, Stubbs said KiwiSavers with a stronger exposure to growth assets are well placed with their investment because of the "inflation bonus" that comes with shares and property during inflationary times.
Inflation figures released Monday put it at +0.8% for the quarter a  +4.5% for the year, confirming challenges for householders and businesses. (For more see Roger Kerr's article on challenges for RBNZ).
"Prices for shares and property usually get a tailwind from inflation, although if inflation goes up by too much they can suffer when central banks respond with higher interest rates,'' he said.
(Updates with interest.co.nz chart on KiwiSaver membership and includes IRD statistics for March)