Savings Working Group suggests interest be charged on student loans to stop exploitation; blase attitudes toward debt. Your view?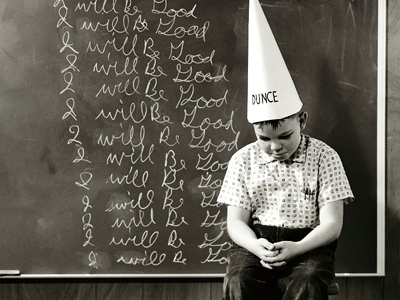 By Amanda Morrall
Is the continuation of interest-free students loans after graduation and three-year repayment holidays for OEs sending a generation of students the wrong message or else inviting the more financially savvy among them to "game the system''?
The Savings Working Group, in its report on the country's national savings woes, argues yes and calls for the reintroduction of interest on student loans as a way to discourage systemic abuses.
Despite  tweaks and proposed reforms to the student loan system, including a provision to forgive 10% of outstanding debt for those who make voluntary payments of NZ$500 or more above compulsory repayment obligations,  "financially savvy people are gaming the system," the SWG writes.
The SWG does not detail the range of alleged financial exploits taking place save one; the pragmatic deferral of no-interest loans, flanked by strategic savings that aim to take full advantage of a bonus debt forgiveness plan when sufficient savings are accrued.
Education Minister Steven Joyce, in interviews regarding the impending changes to be announced in the May 19 Budget, has already indicated that graduates who remain in New Zealand will be spared - for now.
Instead, Government has indicated that it will be going after student loan delinquents domiciled in Australia and the United Kingdom. (For more see this article by Gregor Whyte writing for Critic magazine.)
Student loan debt, which has spiraled to a staggering NZ$11 billion, makes up 6% of GDP. 
Inland Revenue estimates that NZ$2.2 billion in outstanding student debt belongs to as many 89,000 individuals working overseas. Of that 35,000 are estimated to behind in their repayments.
Joyce warned last month that Government will soon be going after OE debt dodgers more aggressively as together  this cohort group is responsible for 55% of overdue debt.
In an interview with Business Desk's Pattrick Smellie, Joyce said Government was aiming to reduce its loses from 45 cents per dollar to 40 cents. (See full article here).
"We're writing off about 45 cents on the dollar for every student loan because of the interest-free policy. That's down from about 48c. We want to get it down to 43c in this Budget and then I'd love to see it down below 40c.''
As another means of reducing student loan costs, Government is looking at restrictions on loans for students over the age of 55 and for trainee pilots.
Default rates among mature students are among the highest (around 70%) because of their reduced capacity to earn an income. A scarcity of aviation jobs also meant that Government was swallowing a huge portion of the NZ$30 million a year allocated for pilot training programmes.
Cracking down
In addition to Government's excess repayment bonus, where borrowers who make voluntary repayments of more than NZ$500 or more in a year receive a 10% discount on their outstanding balance, it has also introduced annual fee charges on loans held by Inland Revenue. Effective,  March 31 2012, it will begin charging $40 a year for the 2011/12 tax year.
There is also legislation in the works that would allow Government the ability to recall the entire loan balance for those who repeatedly ignore requests for repayment.
The Savings Working Group, in its report from last year, insisted a more effective incentive for students to repay debt would be to start charging interest upon graduation.
It said the current system "encourages young people to think it's fine to have a large debt - other than a mortgage.
"Anecdotal evidence suggests this can lead to a blase attitude to debt with former students unconcerned if they run up large credit card bills. Such an attitude could lead to a lifelong habit of being in high-interest debt rather than saving.''
As a result, the SWG said it encouraged Government to consider charging low-interest on student loans after graduation so young people could learn debt management skills whilst repaying those loans.''
KiwiSaver provider Fidelity Life, has suggested Government consider allowing member access to their accumulated funds for the express purpose of repaying loans, as an alternative to cutting KiwiSaver incentives and bonuses. (See Business Day story detailing that suggestion here.)