Kick-starts and employer contributions still make KiwiSaver an attractive offering but long-term prospects more uncertain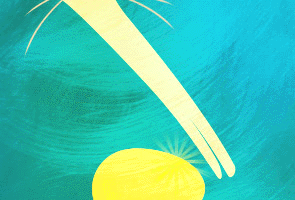 By Amanda Morrall
Is KiwiSaver still a good investment?
It's a question close to 1.7 million members will be asking in the wake of National's announcement that it will downsize the national savings programme only four years after it was introduced. See Alex Tarrant's article here on the cuts.
While Government pledged to keep the $1,000 kick-start as an incentive to join, it has backed down on a previous promise to continue matching employee contributions $1 for $1 up to a maximum of NZ$1,043.
Technically speaking that promise came with a best-before date so by John Key's rules, if National gets voted back in, Government won't have broken its promise, so much as revised it.
In any case,  it's a luxury Government (the people) can no longer afford unless we want to remain permanently indebted to foreign lenders, explains Mr. Key.
To date, Government has spent NZ$3.3 billion on contributions to the scheme, which has proven wildly more popular than expected.
Treasury originally projected a membership roll of 680,000 --- two years from now in June 2014.
A 50% cut?
It is broadly speculated that it will be halved to NZ$521.50 a year with employers and employees nudged to make up the reduction with added contributions from their end. 
If that happened overnight, individuals who wanted to keep their savings at current levels would be required to pitch in an extra NZ$260.75 per year, NZ$2,607 over 10 years, NZ$5,215 over 20 or NZ$10,430 over 40 years.
Providers, for their part, don't seem too worried.  Regardless of a reduction in member tax credits, they view the scheme  as a great way to save for retirement. It's more or less what you'd expect them to say as they stand to profit in a not unsubstantial way the longer you stay invested.
For interest sake, I punched in the numbers on my own KiwiSaver account and discovered that in 25 years time I'll have paid my provider NZ$32,000 to manage my retirement savings account, that's around 7.3% of my total earnings.
As I don't have a crystal ball, and don't know how my fund will have performed in that time, or what my returns will be, it's difficult to say whether they'll have earned that fee. At the moment, it's not looking like I'll be getting my bang for my KiwiSaver fees. (See our KiwiSaver fees and expenses section here.)
The average balanced fund has produced an annualised return of 1.9% (after fees) over the past three years while conservative funds have delivered close to 5% while some exceptionally high performing funds are in double digit territory. (See our KiwiSaver performance ranking list here).
To be sure, fees are a separate issue but KiwiSavers who want to know how they'll fare out of all this at the end of the day (or when they reach age of eligibility) need to do their math. (See interest.co'z cost benefit calculator here to experiment with the numbers).
So how will reduced tax credits impact your fund?
Should they disappear altogether (and you don't make up for it in ramped up contributions) in 10 years time, you'll be NZ$13,774 poorer for it, assuming that money would have earned 5% in returns. Over 40 years, it's a more painful outcome, a potential sacrifice of NZ$132,000.
Without question, KiwiSavers will be poorer without the benefit of the tax credit as it stands.
Reason to panic?
Fund manager and financial commentator Janine Starks maintains a 50% haircut on member credits isn't so bad.
"It would be a terrible travesty if the whole tax credit was going, but if they are cutting it back to half it's more of a haircut in times of austerity and we all have to expect that a bit if Government hopes to make a serious dent in the debt.''
By cutting tax credits in half, it's possible Government will save itself NZ$500 million a year.  See Bernard Hickey's opinion piece on the KiwiSaver cuts here.
Key said Wednesday Government is aiming to reduce spending by NZ$5 billion a year through a combination of changes to Working for Families, student loans and KiwiSaver.
Starks suggests KiwiSavers are getting the light end of the stick.
"For a vast majority of people who can see the position Government is in and who have secure jobs, they'll be able to push their savings a fraction more, so as not to compromise their retirement savings.''
'Don't be stupid'
KiwiSaver Max author Mary Holm agrees the signaled changes are no reason to quit KiwiSaver or to abstain from joining the scheme.
"It's still a case of people being stupid if they don't join,'' she says bluntly.
Holm maintains KiwiSaver is still a good deal if for no other reason than you get NZ$1,000 for free.
The NZ$1,000 sweetener aside, Holm still regards KiwiSaver is a decent investment.
One: it's a forced savings habit that allows you to build wealth on your own steam with your employer pitching in and your fund manager theoretically making you a decent after tax and after fee return.
Two: it's a good way to save for a deposit on a first time home because after a minimum of three years you can withdraw your and your employer's contributions, plus the returns and put it towards the house.
That aspect of the scheme remains unchanged, well for now.
And yet Holm admits that for some folks, particularly younger Kiwis who are already home owners or who have no interest in ever becoming home buyers, the advantages of KiwiSaver may be more questionable with the added NZ$1,043 stripped from the equation.
While the first year "turbo-effects" of KiwiSaver make it an attractive proposition,  going forward (with reduced or no member tax credits) Holm suggest, the investment prospect become a bit more uncertain weighed up against a higher returning alternative, say a rental property.
"It's possible you'll make better returns somewhere else.''