Janine Starks looks at one couple's retirement readiness and what kind of stock you should put in financial advisers and managed funds.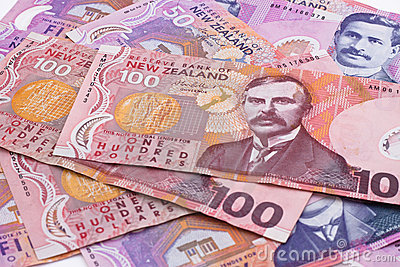 By Janine Starks* (email)

From my mailbag:
All going well, my wife and I intend to retire in two years time at age 65. We own our home and have around NZ$450,000.  Half our money is in short term deposits and the other half in a couple of managed funds (down 25%) with a small proportion in gold shares and Kiwi Saver. We are at the stage of believing we need to secure our savings and start investing for income. We have met advisers who just seem to want to promote managed funds.  Being somewhat disillusioned with these, we recently cashed in a couple. We're not sure if the funds we have left will appreciate. What options do we have for our money on short term deposit? 
There's one thing about Baby Boomers – you're a polite and resilient bunch. Being 'somewhat disillusioned' by managed funds is a fairly kind stance, given the recent conditions.  I look on your generation with a fair bit of admiration as financially you've been through the best of times and the worst of times.  Like a good Dickens novel you've watched the financial markets cycle through a history of destruction and resurrection.   
At one end of your working lives, you jumped on the property ladder and inflation paid off your mortgages, allowing a dizzy journey of property hopping. 
At the other end of your careers you've had to navigate a minefield of hazards; finance company failures; a global financial crisis which threw share portfolios into disarray; a surging currency devaluing your offshore investments; a raft of bizarre credit instruments packaged for your consumption; and wide eyed children who look to you for their house deposit. 
To top it all off you enter retirement in a low interest rate environment, so even if you survived the late-life battering, the ability to generate income from your portfolio is now more challenging. 
When it comes to managed funds, your disillusionment is likely to be shared by others.  We've been through a very rough patch in markets and there is little ability to tart up the numbers. 
To give you the big picture, Morningstar performance tables* show that over a three-year period only 40 percent of all managed funds in NZ have a positive return (kindly, I included all the cash and bond funds, which helped plump that figure).
Long-term lens
If you compare them to a cash rate of say 4 percent a year, only 20 percent jumped the hurdle.  However, over a seven-year period 93 percent have positive returns and roughly half out-perform a 4 percent cash rate.  A small number have even produced returns in excess of 10 percent a year despite the challenges.  Managed funds should accumulate over your life and it's difficult to judge them over short frames. 
Right now, you are two years off retirement and you need advice on how to pre-position your entire portfolio.  Don't just focus on those short term cash deposits or whether equities will recover. 
Step back and start analysing the big picture from the bottom up.  Run the numbers as if you are retiring today, in order to figure out where to place investments in preparation for 2012.  If you retired today, your joint pension would be $26,575. 
Prepare a detailed budget of your expenses and figure out exactly how much extra income is essential.  Ideally, an adviser will want to encourage you to keep 20-30% of your portfolio in growth assets (such as managed funds), for inflation proofing during the first leg of retirement.  But if you can't live on the remaining income, the pros and cons of fully stripping out income must be weighed up.   
I have to be careful not to give you any personal financial advice, but I can give you a few questions to start the ball rolling with an adviser:
Come with list
1.      If my whole portfolio was producing income (e.g. from bank deposits or bonds) what would my income be, if I retired today?
2.      If I had some money in high yielding shares, what are the risks?
3.      What would be the drop in my income if I kept 20% in growth assets?
4.      How appropriate are my current managed funds? (It concerns me that a large proportion of your savings are in a 'couple' of funds).
5.      Can you review my gold shares?  (While gold has been a good asset class recently, unless you've been currency hedged, they may not have performed as well as hoped).
6.      Should I be moving more money out of managed funds given my proximity to retirement?  (Time isn't on your side anymore and even if an adviser likes the look of markets in the long-term, it's generally accepted practice to make a portfolio fairly conservative as retirement approaches). 
7.      With the money on short term deposit, should I position this with maturities spread over the yield curve?  (Your current position of having 50% of your savings at the short-end is exposing you to a fair bit of risk at one point on the curve.  A wider spread out to 5 years could be considered, but an adviser needs to know a lot more about your circumstances/health before advising this).
8.      What is the effect on our annual income if we make small capital withdrawals to pay for holidays each year?
Do not give up on financial advisers.  As Dickens said "it was the age of wisdom and the age of foolishness".  The best thing you could do is keep shopping around for someone who is more in tune with your views and prepared to work within your comfort zone.
*Please note Morningstar reference is one-year-old as this is a reprint of a column published in December 2010.
Janine Starks is Co-Managing Director of Liontamer Investments. Opinions in this column represent her personal views and are not made on behalf of Liontamer.  These opinions are general in nature and are not a recommendation, opinion or guidance to any individuals in relation to acquiring or disposing of a financial product.  Readers should not rely on these opinions and should always seek specific independent financial advice appropriate to their own individual circumstances.