Opinion: The time is right to break the impasse and raise the superannuation age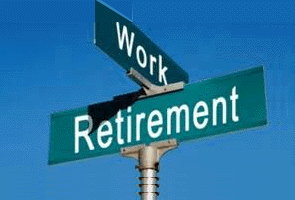 By Roger Kerr, NZ Business Roundtable executive director

Public opinion sometimes runs ahead of political opinion.
A case in point may be the issue of raising the age of eligibility for New Zealand Superannuation, currently 65.
Last month a Herald-DigiPol survey showed a clear majority – 52.3% of respondents – thought the government should be planning now for such a move.
Prime minister John Key has promised that the age will not be raised while he is prime minister. (Technically, this could mean that a decision could be made now for a rise after he steps down, but that is probably not how his commitment is generally interpreted.)
It's not hard to understand why that commitment was made. After a broad political consensus on superannuation was reached in the early 1990s, it became a political football again with fearmongering and vote-seeking among elderly voters by Winston Peters.
But the economic and fiscal case for changes to NZS, especially raising the eligibility age, is very strong.
The age at which a New Zealander could receive a universal (non-means tested) pension was first set at 65 years in 1940, over 70 years ago. Since then life expectancy has greatly increased – average life expectancy at 65 is now over 18 years, and life expectancy at birth is continuing to increase by between 1.5 and 2 years a decade.
Currently the fiscal cost of NZS is modest by international standards (it is well below the pension costs of some European countries). However, it is set to rise sharply with population aging. Just between now and 2015 it is forecast to rise by $3 billion – more than three times the net savings in last month's budget.
People should continue to be free to retire when they wish but there would be major community benefits from a higher superannuation age. These include lower spending on NZS, higher tax revenue from increased participation of older people in the labour force, higher GDP per capita, and probably reduced health spending (people who remain active longer tend to keep in better health).
A good number of countries have raised their pension ages. Norway, Ireland, Australia, Netherlands, Denmark, the United States, Germany and the United Kingdom are heading to pension ages of 67 or 68. Australia's move caused little controversy. Can New Zealand really afford more generous arrangements than Australia, a much wealthier country?
Governments should not lightly break promises. But if, as the Herald poll suggests, most people believe Mr Key's commitment is unfortunate, what might be done?
I can think of three possibilities.
One would be for the government to seek a mandate for change at a general election. In Australia, prime minister John Howard was elected to office with a commitment not to introduce a GST. He subsequently realised the commitment was foolish and sought and won a mandate to reverse it at the next election.
Another might be to establish a consensus across political parties – or at least most of them – to increase the age. This would restore the earlier Accord and neutralise the scope for politicking.
A third option might be based on the idea that voters, not politicians, should have the most say on the issue and put it to them in a referendum.
Perhaps the referendum could be non-binding – a future government might have to overturn a no vote in the event of an economic crisis – but a yes vote would have persuasive force.
It would be necessary to put a clear proposal in front of voters. People over 65 and those close to it should not be affected. Last year the Retirement Commissioner recommended that the age should be gradually increased from 65 years starting in 2020 and rise by two months per year until it reached 67 years in 2033. This timetable could be somewhat faster, as in Australia.
A proposal should also include a transitional means-tested benefit to protect people over 65 who are unable to continue working.
If the issues were put to voters fully, simply and intelligently, why would their response not be equally intelligent?
The Herald survey revealed substantial support for the proposal across all age groups, including the elderly.
This suggests a sensible attitude on their part. New Zealand is already facing serious economic difficulties. If it does not take pre-emptive action to deal with longer-term threats, future governments may have to take more drastic action, just as some European countries are having to cut pension benefits.
For any of these three options, a useful backdrop might be a report by a Royal Commission or a strengthened Retirement Commission.
Other modifications to NZS may well be desirable. The 2025 Taskforce recommended that benefits should be indexed to the CPI rather than to after-tax wages. The Retirement Commission has proposed an index based on the average change in prices and earnings, with CPI adjustment as a floor.
But the most immediate issue is the political impasse on the eligibility age. I am not sure of the best way forward. But I am sure that if the can is just kicked down the road, the country will be the worse for it and the eventual adjustments could be more painful.
------------------
Roger Kerr is the executive director of the New Zealand Business Roundtable.  www.nzbr.org.nz