RA, AFA, QFE...Gen Y uni student Hannah Lynch tries to get a handle on the new regulations in search of a KiwiSaver provider that makes sense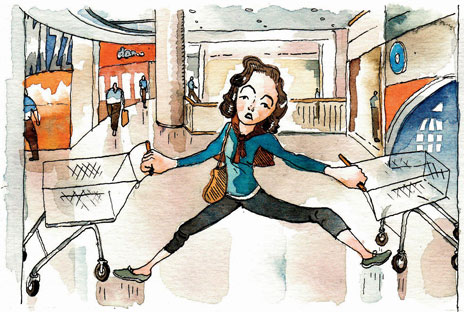 By Hannah Lynch
Generation Y is well known for its technological sophistication.
Digital communication is our birthright and technology dependency remains an integral part of our lives.  
I don't want to be a slave to my job like my Baby Boomer parents are so I decided it was high time to explore my financial options and start thinking about my retirment future even at the age of 21. 
Turning to my iphone I was quick to discover that KiwiSaver did not have its own application and its Facebook profile was almost non existent.  
Help! KiwiSaver clearly required a face to face approach. 
First stop: Westpac 
In hindsight
Westpac
was probably the most 'user-friendly' of the KiwiSaver schemes I tested.
The customer service desk was quick to direct me toward a customer banking consultant to answer my questions. There was no pressure to join the Westpac KiwiSaver Scheme and I was encouraged to make an appointment with one of Westpac's registered financial advisers before signing up.  
I took this as a good sign as under the new financial regulations (which took effect July 1) KiwiSaver providers are required to come clean about their qualifications and credentials. So Westpac ticked all the boxes on that front.
Whilst clear on procedures, I didn't get much more than that.  It was clear that to get anything worth seriously thinking about, I'd have to see a financial adviser.
Second Stop: Superlife 
In June Superlife was told to "overhaul" its sales practices following sanctions by the Financial Markets Authority (FMA) against a unregistered financial adviser who was caught selling schemes to WINZ clients for NZ$10.
Superlife's "apparent failure to properly train its employees and monitor their compliance with the requirements of laws" (see article by
Amanda Morrall
) had me curious about its KiwiSaver selling tactics, post FMA warning.
A quick Google search and I discovered
Superlife
does not have any branches so I called its 0800 number for information.    
Their efficient receptionist immediately offered to mail me out a KiwiSaver pack which included provider information and membership forms. 
I declined and asked if I could speak to someone in person to get some more details about my future retirement fund.
She declined to give me any specifics about the scheme but explained in general terms how it worked.
When I persisted on trying to get more than a mail-out, I was stonewalled. Sorry Superlife, but I want answers not mail.
Third Stop: Mike Pero Mortgages 
The call center staff were unsure about how the July 1 changes affected their KiwiSaver scheme. They didn't inspire confidence but at least they were honest so it is hard to fault them for that.
The first person I spoke with told me KiwiSaver was temporarily on hold at Mike Pero. Then a second person rang back to explain that the suspension was only for a few days as there was some paperwork that needed to be processed to avoid any breach of the new regulations.
Hey guys, I feel for you but if you're confused, how do you think I feel?
July 1 Changes: 
So what changed on July 1?
Under the new regulations staff are required to state whether they are an authorised financial adviser (AFA), registered financial adviser (RFA) or a qualifying financial entity (QFE). Additionally, they all must be registered on the new
Financial Services Provider Registry
where members of the public can check up on their adviser.
Any starting point for a conversation on KiwiSaver should start with this fundamental explaination of credentials and qualifications. (See classifications below).
None of the providers I spoke with informed me of their advisory status. A big no, no under the regulatory changes as I understand.
An empty shopping bag: 
With Gen Y kids like myself slowly joining the workforce, it is a shame to have walked away empty handed. 
Essentially, I was left to do my own research on which KiwiSaver scheme was right for me and that is a daunting task for a generation still struggling with the concept of "saving".  
I love to shop but until the iphone application is developed I think I'll put the KiwiSaver shop on hold. 
For Gen X and Baby Boomers wishing to brush up on their KiwiSaver schemes, more information can be found the "old fashioned way" on the internet. Here's a few links to get you started.
Types of Advisers: 
Registered Financial Advisers: 

Can advise on simpler products like insurance, bank term deposits, and mortgages.

RFAs can give you information about investment products such as KiwiSaver but they can't provide advice. So they could, for example, give you a brochure about KiwiSaver. But they are not qualified or allowed to answer questions you may have about whether a particular option is suitable for your situation as that would be advice.

Qualified Financial Entity Advisers: 

Can advise you on the same products as RFAs and investment products like KiwiSaver or managed funds. But they can only advise you on the products provided by their company.

Authorised Financial Advisers: 

Have met minimum qualification requirements and professional standards. They can advise on more complex investment products and can also offer investment management and investment planning services. Their licence will set out the types of products and services they are authorised to offer.