KiwiSaver Q&A: Is KiwiSaver creating market distortions by pumping money into the New Zealand stock market at a bearish time?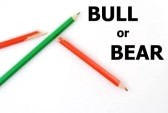 By Amanda Morrall
According to research house Morningstar New Zealand, only 12.35% of the total pool of NZ$8.52 billion currently in KiwiSaver is invested in New Zealand equities.
On that basis, the short answer to your question is no?
Although there are close to 1.8 million KiwiSavers enrolled and the funds keeping flowing, relative to the stock market, it is not enough to impact on stock prices in a substantial way.
As Morningstar researcher Chris Douglas explains further, that 12.35% equates to just over NZ$1 billion, "a very small amount even for the relative illiquid New Zealand stock market.'' 
The New Zealand sharemarket is capitalised at NZ$55 billion and average daily turnover is around NZ$125 million. Based on average daily trading volumes, Morningstar doesn't expect KiwiSaver to be boosting stock prices any time soon.
Douglas said it was important to remember that KiwiSaver was a regular savings investment, a structure which restrained stock inflation to some extent.
"While liquidity is tight in the New Zealand equities market, the important point to remember with KiwiSaver is that money is incrementally being added into the market over time rather than huge pools of money coming in and swamping the market."
In the context of global equities, KiwiSaver is but a "tiny drop in the ocean,'' he added. 
Carmel Fisher, managing director of Fisher Funds, concurs. She has fielded similar questions in the past about the potential impact of large funds flow from the NZ Super Fund, KiwiSaver and other managed funds driving up the market due to the purchasing of favoured stocks.
Fisher also maintains KiwiSaver volumes simply are not big enough to make any significant difference.
"The reality is that the New Zealand share market has sufficient scale and depth such that no one investor, even investors such as the Super Fund (with NZ$19.2 billion under management) and a combination of all KiwiSaver funds (assuming they all acted in unison), is large enough to drive the market direction for any length of time.
"That is not to say that large investors can't have a significant impact on the price movements of individual stocks on any given day – this does indeed happen – but to buoy the market over extended periods would require significant flows of capital.''
By Fisher's estimation, about NZ$2 billion of the NZ$8.5 billion pool of KiwiSaver money is invested in growth funds.(For more on types of funds, see our KiwiSaver funds section here).
Given the typical growth fund allocation of 10-25% to New Zealand equities, Fisher approximated that NZ$200-500 million had been invested in the sharemarket over the past four years, "the rough equivalent of a few days of market turnover." 
She estimated another NZ$70 million or so was invested into New Zealand equities via balanced KiwiSaver funds, which has a slightly lower allocation of shares.
Brian Gaynor with Milford Asset Management also said it was difficult to see how KiwiSaver money could inflate the NZX particularly if money from other sources was moving out of it.
"There may also be other money coming out of the sharemarket at the same time so the NZ sharemarket could be suffering a net loss of funds at present. We don't know.''
The table below, provided by Morningstar, shows the estimated funds flowing into all KiwiSaver funds for the first six months of 2011. (It is based on figures provided to Morningstar by most but not all KiwiSaver providers). The portion invested in New Zealand equities is approximately NZ$152 million for the six month ending June 30.
Jan 2011
NZ$m

Feb 2011
NZ$m

Mar 2011
NZ$m

Apr 2011
NZ$m

May 2011
NZ$m

Jun 2011
NZ$m

NZ Equities
6 months  to June 2011
NZ$M

375.3

349.5

346.3

332.3

291.4

307.2

152.3
Do you have a KiwiSaver question? Visit our Q&A section and read some of the others that have come our way or send us an email.