New Zealand managed funds' slice of the sharemarket at highest level for at least 14 years, Goldman Sachs says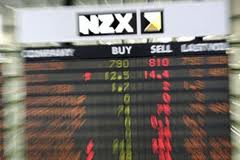 Boosted by KiwiSaver, money invested in the sharemarket that's managed by New Zealand fund managers is at its highest level in at least 14 years, according to Goldman Sachs.
In its latest annual survey of New Zealand sharemarket ownership Goldman Sachs says NZ Managed funds' slice of the equity market pie rose 1.9 percentage points to 22.3% in the year to June 30, from 20.5% a year earlier. That's its highest level since investment bank Goldman Sachs initiated its survey in 1997 when the NZ managed funds' equity market share was just 14%, analysts Bernard Doyle and Anthony Cheong say.
"We continued to witness strong managed funds inflow from KiwiSaver, total funds under management of NZ$9.4 billion as at 30 June 2011, up 63% from NZ$5.8 billion in the previous corresponding period," say Doyle and Cheong.
They also say the amount of KiwiSaver money invested in NZ equities rose "an impressive" 59% to NZ$900 million from NZ$569 million.
That said, the percentage of total KiwiSaver money invested in NZ equities as a percentage of total KiwiSaver in managed funds is down to 9.6% from a peak of 10.5% in the December 2009 quarter, although the potential partial float of some State Owned Enterprises, should the National Party be returned to power in November's general election, could increase the percentage of KiwiSaver inflows into New Zealand equities, Doyle and Cheong add.
Meanwhile, participation by retail, or mum and dad, investors in the sharemarket rose to 22.3% from 22.1%, which is consistent with levels seen from 2000 to 2005.
"We suspect that as KiwiSaver continues to build momentum, there will be further substitution of direct holdings to managed funds."
Foreign ownership of the NZ equity market was down slightly, year-on-year, to 35.9% from 36.1% but still high by international standards. NZ strategic stakes fell 1.9 percentage points to 19.5% and foreign strategic stakes dropped 0.4 percentage points to 12.8%.
See our story here from last year on Goldman Sachs' 2010 survey of sharemarket ownership.
And see this Double Shot interview where Bernard Doyle discusses whether the NZX is in God's waiting room.