Milford Asset Management, Fisher Funds maintain above average lead in aggressive camp; SuperLife hangs on to its advantage; Mercer default fund leads peers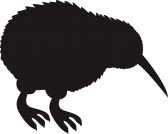 Despite recent accusations of fee gouging and low returns, default providers, at least a handful of them, have been generating consistent returns since inception.
After fees, three-year returns (ending Sept.30, 2011) put Mercer, OnePath and Axa at the head of the class with their conservative funds delivering 6.3% per annum, 5.5% and 5.0 % respectively.
Among the aggressive funds, Milford Asset Management and Fisher Funds dominated with 3-year returns of 9.5%, 8.4% respectively per annum. Although the most recent year has been a bumpy one, gains from earlier years have helped smooth out the bumps.
Relative to their peers, conservative funds, have also put in a respectable performance largely due to exposure to fixed interest bonds in a falling interest rate environment. Among the top five ranked, the returns ranged from 6.9% to 4.9% per annum over three years. By comparison, growth funds ranged from 5.0% to 3.9%.
Across all category of funds, Mercer, OnePath and SuperLife were stands-out with multiple top place finishings.
The top 5 performers over 3 years in the multisector fund categories are given below.
To see a full list of funds, including single sector funds, and their performance rankings click here.
The returns are interest.co.nz's adjusted returns (i.e. after fees and expenses)  given on a per annum basis over the 1, 2 and 3 years to September 30 2011.
The number after the fund category is the total number of funds in that category.