BNZ, the only major bank without its own KiwiSaver scheme, remains coy on plans but says it wants to grow presence in the savings market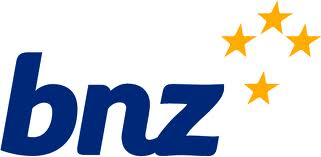 By Gareth Vaughan
The Bank of New Zealand (BNZ) is staying mum on its KiwiSaver plans despite market talk that it's poised to launch its own scheme, which would be managed by Russell Investments.
BNZ is the only one of the big five banks that has no KiwiSaver scheme of its own, offering the AXA KiwiSaver scheme to its retail customers and AMP's to employers. BNZ head of wealth and private bank Tracey Berry hinted to interest.co.nz in January that something was brewing, but said she couldn't say exactly what BNZ was planning to do in KiwiSaver. 
"(But) I ran wealth for Westpac when we launched their KiwiSaver scheme, I also set up Kiwibank's wealth division," Berry said then. "I've recently taken on Sharon McKay who was intimately involved in launching ASB's KiwiSaver scheme. So you can draw your own conclusion from that," Berry said in January.
Subsequent to that market talk has pointed to BNZ appointing Russell Investments to manage a KiwiSaver scheme for it.
However, speaking to interest.co.nz yesterday after BNZ issued its half-year financial results, chief financial officer Ken Christie said the bank hadn't made any public comments "about our KiwiSaver" and didn't intend to do so at this stage.
CEO Andrew Thorburn said, however, that savings by households and businesses, getting capital to businesses, and funding an ageing population, were all crucial for New Zealand.
"I would say that's probably one of the top two or three things the country faces in the next decade or two. So as a big bank we take that quite seriously," Thorburn said. "We have a quality private bank, we're introducing something in the retail bank to help that, we have a good insurance business."
"KiwiSaver, superannuation, will be an important vehicle for us. We will have a quality, sustainable solution in that space and it's an area that we will want to grow over time in order to role model and lead the industry to ensure that we're encouraging savings, there's good products, there's good advice channels and importantly, that equity capital over time is getting to businesses. Because that's actually a significant constraint on the economy," added Thorburn.
"I'm making some very strong statements there about our support for the whole savings and capital piece and acknowledging that KiwiSaver will be a part of that, but only a part."
Asked whether BNZ intended to continue its KiwiSaver relationship with AMP and AXA, Thorburn said: "That's not something I would comment on here, (it's) not appropriate to do so given they're existing partners."
A spokeswoman for Russell Investments declined to comment and an AMP spokesman said he couldn't comment due to commercial confidentiality. AMP now owns Axa's New Zealand business.
Launched in July 2007, more than 1.9 million New Zealanders now have KiwiSaver accounts with around NZ$12 billion under management. Treasury last year forecast total funds under management in KiwiSaver will rise to around NZ$25 billion by 2015, and nearly NZ$60 billion in 10 years.
This article was first published in our email for paid subscribers this morning. See here for more details and to subscribe.