Financial Services Council warns of NZ Super unsustainability; growing savings gap between NZ and Australian and looming demographic challenges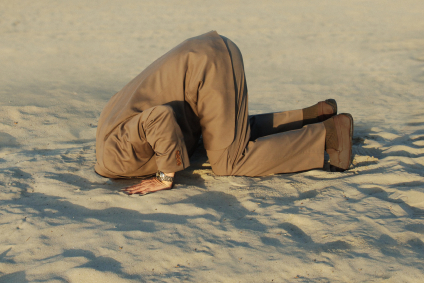 By Amanda Morrall
Tax rates will have to rise by as much as 28% to sustain the New Zealand Superannuation system in its current form, the Financial Services Council (FSC) is warning.
The council, whose members manage almost NZ$80 billion in savings, is the latest party to sound the alarm about a demographic timebomb which threatens to undermine the security of New Zealand's cherished pension system.
Kiwis aged 65 and older will by 2015 outnumber younger New Zealander's by 60%.
The Financial Services Council, in a report on the retirement and savings, predicts that the cost of funding the New Zealand Super will rise to 12% of GDP unless steps are taken soon to increase private savings along with other policy adjustments.
According to its modelling, the current 17.5 % income tax rate would rise to 22 %, the 33 % rate to 42 %, GST from 15 % to 19 %, and the corporate rate from 28 % to 36 %.
FSC chief executive Peter Neilson said if taxes weren't increased to fund the NZS as pressure increased, Government would be forced to cut retirement entitlements, "most likely be increasing the age of eligibility.''
"In this case people will have to fund their years in retirement between age 65 and the tine they quality for NZS by saving more by themselves or working past age 65.''
Last week, KiwiSaver provider and global consulting firm Mercer New Zealand, in a separate report, also highlighted the looming retirement problem facing New Zealand. The firm suggested the crush of baby boomers set to draw down on NZ Superannuation for an increasingly longer period of time, compounded by health care costs related to an ageing population, would effectively dwarf the global financial crisis economically. (See Amanda Morrall story here.)
From 2010, to 2050, the number of recipients on New Zealand Super will balloon from 500,000 to 1.3 million.
After reaching 65, New Zealanders are living an average of two years longer each decade, the Council noted yesterday in its release.
While in the past people lived 15 to 20 years after retiring, this could now lift to 30 to 40 years.
Alternatives
The council next week is poised to release a number of policy recommendations about how to address the savings crisis.
The Commission for Financial Literacy and Retirement Income in its 2010 Review of Retirement Income Policy recommended Government to raise the age of eligibility for New Zealand Super from 65 to 67 starting in the year 2020 and raising two month per year until 2033. That's in addition to a suite of changes also proposed by Commission which have been so far unheeded by Prime Minister John Key's Government.
It has suggested that a means-tested temporary benefit be introduced to offset any financial hardships by those affected by moving the age of eligiblity from 65 to 67.
The Prime Minister maintains that the New Zealand Super in its current form is sustainable until 2020 and argues that any signalled problems will be resolved by a return to a surplus. (See Alex Tarrant story here).
Radio New Zealand reported on Monday morning Key noted the report was regarding the future, and no one was pushing for the Super age to be raised now.
"It's talking about what the consequences are in 2080 and today happens to be 2012. Even the Retirement Commissioner basically says you don't have to do much until 2020," Radio NZ reported Key saying.
"As a Government we have an enormous number of problems which are in the here and now, and we're dealing with those at the moment," Key said.
Aussie vs NZ
In the absence of any major changes on the savings front, the FSC also sees the retirement income gaps between average New Zealanders and Australians doubling in come decades.
That's because Australians (with more than A$1.3 trillion in superannuation savings combined) pay 9% of their gross pay into a compulsory work place superannuation scheme matched by their employer. The contribution rates are gradually increasing to 12% by 2019 which New Zealand's KiwiSaver contribution rates are a mere 3%.
"Long term this means someone who works in Australia and is required to save for retirement, will retire on an income more than twice as high as a New Zealander of the same age and on the average income in each country,'' said Neilson.
Key findings:
Savings industry to launch new retirement income policy options report
Kiwis living longer:  44% of males born in 2011 will live to 100, 52% of females
Tax rates will need to rise 28% later this century to continue funding NZ Super at 65
Young New Zealanders can double their retirement incomes if they go to Australia
New savings system needed to keep NZ Super incomes for all from 65 – and nearly double the retirement income of younger and future generations of New Zealanders
The Financial Services Council is set to release its policy recommendations on how to address the savings crisis June 17.
(Updates with comments from PM Key this morning)