The latest results from OnePath and SIL KiwiSaver funds reveal a significant recovery in returns for growth and balanced funds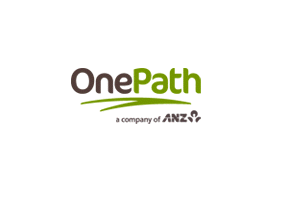 The latest data released for KiwiSaver performance as at September 30, 2012 is from OnePath and the SIL funds, a set of funds in the ANZ stable.
OnePath is the largest KiwiSaver provider with in excess of $3.2 bln in member funds under management as at 30 September. OnePath is a subsidiary of ANZ and is responsible for providing the investment management expertise for the ANZ, National Bank and SIL KiwiSaver schemes. 
SIL Mutual Fund (SIL) may not be a household name; however it was established in 1959 and is promoted as a specialist superannuation provider and the results are included here because it is managed by OnePath.
Between the OnePath and SIL KiwiSaver schemes members have the choice of 19 multi-sector or single-sector funds.
SIL is one of the few managers to offer members exposure to sectors such as International Fixed Interest, Australasian Property and International Property.  SIL also provide a Sustainable Growth Fund for those members with a preference towards ethical or responsible investing.
The September returns reveal that the SIL funds have performed better than the equivalent OnePath funds across the various investment sectors. There is also a reasonable degree of consistency in the returns across 1, 3 and 5-year time frames for both providers. Consistency in returns is one of the factors we recommend be considered when selecting a provider.
Between the main multi-sector funds there is some variance in asset allocation and this along with the fact the SIL mult-sector funds have an exposure to international listed property explains a bulk of the differences in the two offerings.
Over the past 12-months the best performance came from the SIL International Property Fund (+28.53% p.a.), followed by the SIL Australasian Property Fund (+20.68% p.a.). These funds invest into listed securities rather than the physical bricks and mortar. The OnePath multi-sector funds do not currently have an exposure to International Property but have higher exposures to Australasian Property securities.
Morningstar in their latest KiwiSaver Performance Survey note that approximately 5% of all KiwiSaver funds are in the property sector. Most of this allocation is contained within Australasia.
With such stellar performance from the global property sector in recent times and the greater diversification available offshore, it does beg the question why OnePath is favouring a more Australasian Property focus within their strategies.
Across all of the funds on offer from these managers the best performing fund over the past 5-years has been the SIL International Fixed Interest Fund which has returned +7.97% per annum. This fund is managed by Vanguard Investments Australia Limited on behalf of OnePath. In an environment where interest rates globally have been low for some time and central banks are committed to a lower for longer strategy investors should be very happy with this performance.
Of the 4 providers which have appointed OnePath as their manager (ANZ, National Bank, SIL and OnePath) the SIL KiwiSaver multi-sector schemes have consistenly out-performed the OnePath offering. In turn, OnePath has out-performed both ANZ & National Bank's offering (our previous review on ANZ and National Bank can be found here »).
Given the close inter-relationship between these four managers (that is, they are all part of the ANZ stable) and with OnePath and SIL out-performing ANZ and National Bank's current offering (OnePath outperforms in the Cash and Conservative Fund sectors*), readers can come to a logical conclusion about what ANZ and National Bank KiwiSaver members should be doing. When reviewing your current KiwiSaver provider prior to making any decisions we recommend seeking advice from an Authorised Financial Adviser (AFA).
Below is a table of the longer term performance of the various funds. The return data is before tax and after fees and is as published by the managers. (No adjustments have been made to take into account those additional fees which scheme providers may charge and which are not included in calculating the fund performance. We do make such adjustments, but they will not be included until the full benchmarking is published.)
OnePath KiwiSaver Scheme

(30 Sept 2012)

1 year (p.a.)
5 year (p.a.)
Since inception (p.a.)
Cash Fund
3.06%
 
4.36%
Conservative Fund
8.43%
 
5.70%
Conservative Balanced Fund
9.97%
 
4.50%
Balanced Fund
11.41%
 
3.11%
Balanced Growth Fund
12.75%
 
1.73%
Growth Fund
13.98%
 
0.37%
SIL KiwiSaver Scheme

(30 Sept 2012)

1 year (p.a.)
5 year (p.a.)
Since inception (p.a.)
Cash Fund
2.84%
4.00%
4.01%
Conservative Fund
8.54%
5.59%
5.59%
Conservative Balanced Fund
10.84%
4.77%
4.77%
Balanced Fund
12.90%
3.81%
3.82%
Balanced Growth Fund
15.03%
2.71%
2.71%
Growth Fund
17.02%
1.46%
1.46%
New Zealand Fixed Interest Fund
8.30%
7.11%
7.12%
International Fixed Interest Fund
6.73%
7.97%
7.97%
Australasian Property Fund
20.68%
1.22%
1.22%
International Property Fund
28.53%
-2.34%
-2.34%
Australasian Share Fund
13.92%
-0.39%
-0.39%
International Share Fund
16.60%
-1.82%
-1.82%
Sustainable Growth Fund
11.66%
 
-0.43%
More detailed performance reporting can be found here ».
* story updated to clarify OnePath's KiwiSaver offering out-performs in the Cash and Conservative Fund sectors.