Tower's KiwiSaver results show why investors should not ignore global bonds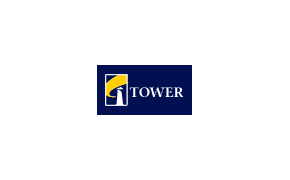 The latest data released for KiwiSaver performance as at September 30, 2012 is from Tower.
Tower is one of the six designated default fund providers and their Cash Enhanced Fund is the smallest in this category at $450 mln. In total Tower manages approximately $863 mln across a total of 6 schemes. They are ranked 6th in terms of funds under management (FUM) within KiwiSaver. 
Over the last 5 years Tower have performed strongly in the Cash, International Equity and Aggressive (Growth Fund) categories. The remaining funds have performed in line with the peer group average. 
Within the Tower funds the manager has substantial exposure to property and they favour international bonds over domestic equivalents. 
The international bond exposure is likely to be higher for a number of reasons which may include: picking up the hedging premium; greater diversification and opportunities globally; historically fully hedged to NZ$ global bonds have out-performed most asset classes.
Another feature of the Tower schemes is that they prefer to hedge their international assets to enhance the long-term performance. While Tower has some hedging targets (100% for international bonds and 70% for international equities) they do not restrict their investment team or external manager's deviating from the benchmark in order to enhance performance. 
Tower are also one of the few manager's whose investment policy allows for the inclusion of alternative assets in their diversified portfolios.
The manager defines an alternative asset as being anything that does not fit into one of the mainstream asset classes, for example, commodities, private equity and hedge funds. Although these types of securities do generally carry greater risk they also have the potential to boost returns substantially.  
In terms of star performers over the past 12-months, the Growth Fund (+14.8% per annum) and Equity Fund (+15.9%per annum) are amongst the top performers in their respective sectors.
Below is a table of the longer term performance of the Tower funds. The return data is before tax and after fees and is as published by the managers. (No adjustments have been made to take into account those additional fees which scheme providers may charge and which are not included in calculating the fund performance. We do make such adjustments, but they will not be included until the full benchmarking is published.)
Tower KiwiSaver Scheme
(30 Sept 2012)

1 year
(p.a.)
5 year*
(p.a.)

Since inception* (1 Oct 2007) (p.a.)

Cash Enhanced Fund (default)
8.0%
5.0%
5.0%
Preservation Fund
3.0%
4.4%
4.4%
Conservative Fund
9.5%
4.8%
4.8%
Balanced Fund
12.3%
3.2%
3.2%
Growth Fund
14.8%
0.3%
0.3%
Equity Fund
15.9%
-3.8%
-3.8%
* The various Tower funds have not been going for a full 5-years and above return data has been calculated using monthly unit prices sourced from the manager.
More detailed performance reporting can be found here ».