Fisher Fund's KiwiSaver results show the value of having conviction in an investment strategy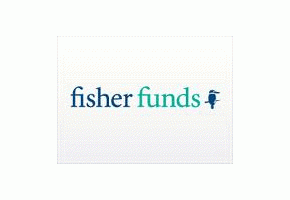 The latest data released for KiwiSaver performance as at September 30, 2012 is from Fisher Funds.
Fisher Funds is one of the fastest growing KiwiSaver providers with approximately $622 mln under management. Fisher Fund's growth has been achieved through both organic growth and acquisition of other providers.
Members have the choice of two core strategies  - Growth or Conservative - plus the option to invest into a blended Balanced Fund strategy which is a 50/50 split between the two funds. Both the Conservative and Balanced strategies have not been going for five years so long-term performance data is not available, but the Growth fund has.
Fisher Funds has a transparent investment philosophy and process. They seek to invest in companies which have strong business models, have a competitive advantage in their industry, performed well historically, have consistency in earnings growth, are focussed on longer term earnings growth, have experienced management who show they are good corporate citizens, and have fundamental valuations to support investment. 
The manager has a high conviction strategy, preferring to invest in companies with high growth potential and which fly under the radar of brokers. The Growth Fund currently invests heavily into Australasian shares (approximately 50%) and holds 16% in cash. The remainder of the fund is spread across US, European and Asian shares. 
The last 5 year's returns sees the Growth Fund as one of the top performers in its peer group. With a majority of members' funds being invested into riskier assets, the performance of the fund will be quite volatile from time to time. In the past, and especially with its short term performance, we have seen this fund go from the top performer in its sector to being one of the cellar dwellers.
Over the past 12-months both the Conservative Fund (+8% per annum) is positioned in the middle of the peer group and the Growth Fund (+9.4% per annum) is one of the poorer performers in its sector some 6% behind the top ranked AMP Agressive Fund.
Part of the reason behind this lag in performance will be that most of the growth in global markets in the last 12 months has come from large cap and mega cap companies (like Apple for example) and from within the US. Fishers' growth portfolio has been more focussed towards regions such as Asia and Europe and has less emphasis towards large and mega cap stocks and therefore you will expect these types of variances in performance over the short term.
Below is a table of the longer term performance of the Fisher Funds KiwiSaver schemes. The return data is before tax and after fees and is as published by the managers. (No adjustments have been made to take into account those additional fees which scheme providers may charge and which are not included in calculating the fund performance. We do make such adjustments, but they will not be included until the full benchmarking is published.)
Fisher Funds KiwiSaver Scheme
(30 Sept 2012)

1 year
(p.a.)
5 year**
(p.a.)

Since inception (p.a.)

Conservative Fund*
8.0%
 
4.1%
Growth Fund
9.4%
2.7%
2.7%
Balanced Fund (50/50 Conservative/Growth)*
8.7%
 
6.0%
* The Conservative Fund commenced in June 2009 and the Balanced Fund option has only been available since then.
** The manager does not currently publish a 5-year return in their public material so this has been calculated using unit prices sourced from the website.
More detailed performance reporting can be found here ».