Over five years KiwiSaver members have paid close to NZ$440 mln in fees all up to providers and related parties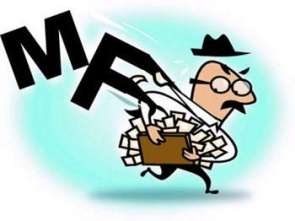 By Amanda Morrall & Craig Simpson
KiwiSaver accounts, which have swelled to more than NZ$12.7 billion since 2007, have seen providers and related parties rake in almost NZ$440 million of fees, which averages out at NZ$87.5 million a year over five years.
The fees, reported in official KiwiSaver documents, were spread among more than 50 registered providers managing over 200 funds on behalf of the 1.9 million KiwiSaver members enrolled as of March 31 this year.
Some of the 50 providers as registered with the Financial Markets Authority (FMA) are restricted schemes and are therefore only available to staff or a specific demographic of society (e.g. lawyers or medical professionals).
The payments, including administrative costs, investment management fees, trustee fees and "other scheme expenses" totaled over five years and then expressed as a percentage of the closing funds under management, equate to approximately 3.4% (as at 31 March 2012).
The table below shows the growth in fees as balances have grown over time. 
| Expense type | 2008 ($mln) | 2009 ($mln) | 2010 ($mln) | 2011 ($mln) | 2012 ($mln) | Total ($mln) |
| --- | --- | --- | --- | --- | --- | --- |
| Administration fee | 3.944 | 21.407 | 37.531 | 52.419 | 56.641 | 171.943 |
| Investment management fee | 0.626 | 9.350 | 25.616 | 40.416 | 69.209 | 145.216 |
| Trustee fee | 0.095 | 0.683 | 1.589 | 2.540 | 3.187 | 8.095 |
| "Other" scheme expenses | 1.503 | 5.162 | 28.576 | 68.465 | 8.436 | 112.142 |
| Total fees | 6.168 | 36.602 | 93.312 | 163.840 | 137.473 | 437.396 |
| Closing balance at 31/3 | 701.718 | 2,654.4 | 5,852.4 | 9,186.4 | 12,735.3 | 12,735.3 |
| Fees as % closing balance | 0.88% | 1.38% | 1.59% | 1.78% | 1.08% | 3.43% |
| Fees as % of average balance for year* | 1.76% | 2.18% | 2.20% | 2.18% | 1.25% |   |
* The average balance is calculated using the opening and closing balances in each time period.
Please note that our analysis on the fees paid to the various KiwiSaver scheme providers doesn't make any allowance for payment of the Government subsidies during the period 2008 - 2010, which according to Inland Revenue reports found here totaled NZ$58.5 million.
The most recent annual report for KiwiSaver was released earlier this week by the Financial Markets Authority. While it showed fees paid in the most recent reporting period were NZ$129 million, interest.co.nz decided to included "other scheme expenses" as we believe this could also be attributed to members. Interest.co.nz was also curious to know the cumulative effect of fees, so went back to 2008 (the first report available) to tally up the fees to date.
So how have the fees you've paid impacted your KiwiSaver returns?
To see the long-term effect of fees on your KiwiSaver returns, check out our fee calculator here. And to see how much you are paying in fees on your fund, and compare that to similar funds, go to our find your fund section here.
Links to FMA and Government Actuary reports are provided below:
Nearly half of members aren't contributing
In the FMA's commentary section, in the most recent June 2012 review, it is noted that close to half of the enrolled members aren't contributing to their accounts. Non-contributors are counted as those who haven't paid into their accounts for a period of two months or longer. 
Even though members stop contributing to their accounts, they will continue to pay fees.
According to the FMA, a significant number of the non-contributors are aged under 17. Self-employed members make up another big chunk, although many of them wait until the end of the tax year to make lump-sum contributions. At the end of March, more than 312,000 members were kids under 17. Interestingly, this age group (while not contributing to their accounts) accounted for the highest number of members having actively made a choice about which fund to be in. The decision, presumably was made by their parents or a provider at the time they enrolled.
Hughes' concern
Members between the ages of 18 to 25 made up the biggest numbers in the default group. Across the range of funds and providers, close to 25% of members remain in default funds, a point of concern for the FMA's CEO Sean Hughes.
Hughes, in a press release that accompanied the annual review,  echoed industry concerns about members languishing in default funds when they had a choice to be in a different risk graded type of fund producing potentially different returns.
"Our desire is for members to make decisions based on their life stage, age, and personal circumstances which will leave them in the best financial position when they reach NZ Super age,'' said Hughes, imparting an unlikely opinion on the superannuation scheme.
While default funds (with the highest weighting of cash and fixed interest assets) have, on average, out-performed other fund types through the global financial crisis, providers have repeatedly raised concerns about younger investors potentially shortchanging themselves on higher returns through more growth oriented funds (that is those with a higher allocation of shares and other growth assets).
ANZ Wealth, the country's biggest provider in terms of funds under management, earlier this year made a pitch for default funds to be converted into "lifestages" funds that would automatically adjust for risk according to age. By their estimates, a 25-year-old (over a 40-year period) could end up NZ$72,000 worse off as a result of being left in a default fund. For more on fund types in KiwiSaver read this.
For more on lifestages fund read this.
For detail on average asset allocation among the different types of fund on offer read the FMA's full report here.
Prudential regulation 'missing'
Hughes said KiwiSaver has become a key focus for the FMA, which recently released a new guidance note on the sales and distribution of KiwiSaver schemes. (See also Amanda Morrall opinion piece on why you should care).
Hughes said new disclosure requirements, due out early next year, would also make it easier for investors to compare the performance of different funds and make more informed decisions about their retirement savings scheme. Hughes told interest.co.nz earlier this year that prudential regulation of KiwiSaver providers was the regulatory "bit missing." However, Commerce Minister Craig Foss said the Government had no plans to introduce such regulation.