SuperLife's KiwiSaver results show why you should not give up on the NZ stockmarket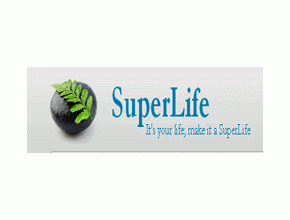 The latest data released for KiwiSaver performance as at September 30, 2012 is from SuperLife.
SuperLife offers a diverse range of multi-sector and single-sector options and there is something to suit almost everyone's risk appetite or investment preferences.
The company also promotes itself as being one of the scheme providers with the lowest fees. SuperLife can offer members a lower fee regime as it adopts passive investment management for a bulk of the portfolios. A passive strategy tries to provide investors with returns which mimic the market or the benchmark being replicated. The passive options are managed by two reputable managers - State Street Global Advisors and Vanguard Investments.
Actively managed portfolios are also available with the choice being from NZ and Australian shares, Property and Emerging Market shares. These portfolios will typically be concentrated with potentially little diversification across countries, sectors or industries. For example the New Zealand share portfolio will typically hold between 15 and 25 companies and the Australian share portfolio 20 to 30 companies.
SuperLife utilise a number of providers to execute their strategies including; Tyndall Investments, Forsyth Barr, State Street Global Advisors, Vanguard Investments, Franklin Templeton, Somerset Capital Management and Blackrock (iShares).
Thrill seekers who enjoy a roller-coaster ride may want to consider the Gemino Fund. The objective of the fund is to invest into companies which have the potential to double in value of one to three years. This fund has provided members with returns over the past 5 years (to 30 September 2012) of between -8.3% and 26.9%.  
SuperLife also provide members with a 'My Mix' option. This allows individuals to design their own asset allocation and exposure to various portfolios and funds. This option offers a level of flexibility not seen across many scheme providers. In our opinion the 'My Mix' is best suited to those members who are experienced and fully informed.
Looking at the last 5-years results the stand-out performers are the fixed interest portfolios: Overseas Non-Govt Bonds (+9.4% per annum); Overseas Govt Bonds (+8.5% per annum) and NZ Bonds (+8.4% per annum). The worst performer was the Gemino Fund (-8.3% per annum). Of the diversified portfolios the AIM First Home portfolio has performed strongly (+7.7% per annum).
In terms of star performers over the past 12 months these have been the Gemino Fund (+26.9% per annum), NZ Shares (+25.5% per annum) and Overseas Shares (hedged) (+24.5% per annum).  Over the past 12 months those investors holding unhedged overseas shares have missed out on a 12% pickup in their return.
Below is a table of the longer term performance of the SuperLife funds. The return data is before tax and after fees and is as published by the managers. (No adjustments have been made to take into account those additional fees which scheme providers may charge and which are not included in calculating the fund performance. We do make such adjustments, but they will not be included until the full benchmarking is published.)
SuperLife KiwiSaver Scheme
(30 Sept 2012)

1 year
(p.a.)
5 year
(p.a.)

Since inception (1 Oct 2007) (p.a.)

D Fund
11.0%
7.1%
7.1%
AIM First Home
9.5%
7.7%
7.7%
Cash
3.9%
4.5%
4.5%
NZ Bonds
7.7%
8.4%
8.4%
Overseas Govt Bonds
8.0%
8.5%
8.5%
Overseas Non-Govt Bonds
11.9%
9.4%
9.4%
AIM 30
10.8%
6.5%
6.5%
AIM 60
12.9%
4.6%
4.6%
AIM 80
13.6%
2.8%
2.8%
Managed 30
10.2%
n/a
n/a
Managed 60
13.8%
5.1%
5.1%
Ethica
12.3%
5.4%
5.4%
Gemino
26.9%
-8.3%
-8.3%
Emerging Markets
4.8%
n/a
n/a
Overseas Shares (unhedged)
12.8%
-0.9%
-0.9%
Overseas Shares (hedged)
24.5%
2.6%
2.6%
Australian Shares
11.4%
1.0%
1.0%
NZ Shares
25.5%
7.1%
7.1%
Property
18.7%
1.9%
1.9%
More detailed performance reporting can be found here ».