Aon's KiwiSaver results demonstrate benefits of aligning your business with top performing partners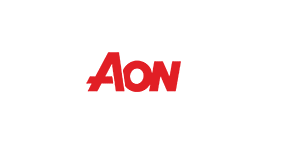 The latest data released for KiwiSaver performance as at September 30, 2012 is from Aon.
Aon administers some 100 superannuation schemes in New Zealand and offers KiwiSaver members access to 13 investment choices. This provider is one of the smaller KiwiSaver managers with approximately $171 mln under management.
Aon outsources the management of member funds to some of the biggest names in the New Zealand funds management industry; One Path, Tyndall, Russell Investments and Milford.
Russell Investments offer target date portfolios (set and forget strategy) and diversified strategies across the risk spectrum. The target date portfolios have an asset mix appropriate for an individual based on their age and risk tolerance. 
The other portfolio's managed by OnePath, Tyndall and Milford are predominately diversified strategies. All of the Aon strategies effectively compete with each other for funds.  
In some of the categories Aon's schemes outpeform the equivalent funds provided by the managers it has delegated responsibility to. One prime example of this is in the Balanced Fund category where over the past five years the Aon OnePath Balanced Fund has outperformed the OnePath Balanced Fund by approximately +1.5% per annum. 
There are marked differences in the asset allocations of the two funds and this will explain the variances. The Aon version of the balanced fund has a 10% allocation to the Milford Active Growth Fund and allocations to global property which the generic OnePath Balanaced Fund does not have in their current mix.
In contrast to the above example, in the Cash sector OnePath's Cash Fund outperforms the Aon OnePath Cash Fund by +0.5% per annum while the Aon Milford and Milford Active Growth funds have identical performance over the last one and five years.
As expected the total expense fee ratio (calculated by Morningstar) is higher for the Aon funds and we apportion this to the addition costs associated with appointing external managers and the additional monitoring and reporting that is associated with this. Of the scheme providers we monitor Aon has some of the highest annual member fees at $50 per annum.
Having said this, the performance of the Aon funds in general has been excellent and they top a number of categories (Conservative, Balanced and Growth).
In the Conservative sector where a majority of KiwiSaver funds are invested the Aon Russell Lifepoints Conservative Fund ranks number one across one, three and five years. Another consistently top performing fund is the Aon OnePath Balanced Fund which ranks inside the top three across the same time periods.
Below is a table of the longer term performance of the Aon funds. The return data is before tax and after fees and is as published by the managers. (No adjustments have been made to take into account those additional fees which scheme providers may charge and which are not included in calculating the fund performance. We do make such adjustments, but they will not be included until the full benchmarking is published.)
Aon KiwiSaver Scheme
(30 Sept 2012)

1 year
(p.a.)
5 year
(p.a.)

Since inception (1 Oct 2007) (p.a.)**

Aon OnePath Cash
2.6%
4.0%
n/a
Aon - Tyndall Cash*
3.4%
n/a
n/a
Aon Russell LifePoints Conservative
12.0%
6.7%
n/a
Aon OnePath Balanced Fund
13.4%
4.1%
n/a
Aon Russell LifePoints Balanced
13.7%
2.2%
n/a
Aon Tyndall Balanced8
11.7%
n/a
n/a
Aon Russell LifePoints Moderate
12.8%
4.7%
n/a
Aon Russell LifePoints Target Date 2015
12.6%
5.3%
n/a
Aon Russell LifePoints Target Date 2025
13.3%
3.1%
n/a
Aon Russell LifePoints Target Date 2035
14.1%
1.3%
n/a
Aon Russell LifePoints Growth
14.4%
0.8%
n/a
Aon Russell LifePoints Target Date 2045
14.9%
-0.5%
n/a
Aon Milford Active Growth
21.9%
11.3%
n/a
* These funds have not been going for 5 years.
** The return since inception data has not been made available to us by the administrator.
More detailed performance reporting can be found here ».