Amanda Morrall looks at some tell tale signs your KiwiSaver is a lame duck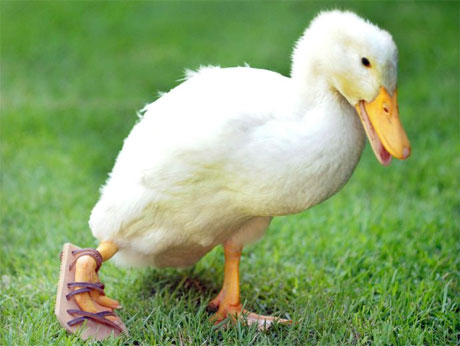 By Amanda Morrall
To the uninitiated, and even for those familiar with the landscape, choosing a KiwiSaver provider and fund can be daunting.
The sheer number of providers (more than 30) and funds (200) is overwhelming for first time investors who understand only that saving for their retirement is good and important but little else beyond the name of their provider.
One size most definitely does not fit all in KiwiSaver and there are a myriad of considerations when choosing including age, investment objective (first time home deposit vs retirement fund) risk tolerance, fees, performance, the investment team, the holdings, and communications.
Be cautious of any website that tries to put you in the right fund if they have filtered the funds down to only those they receive a commission from.
Here's five factors and signs you'll want to watch in case your KiwiSaver is a lame duck.
1) Fees
Fees alone are no measure of a good (or bad) KiwiSaver. But if you're paying above average costs for substandard performance, or conversely low fees to a thin margin of a return, remember it's not only the annual membership fee you pay. You pay a slate of other costs bundled into something called an expense ratio, which gets deducted from your fund on a regular basis (sometimes even monthly). The expense ratios for the funds we are tracking range from .75% at the low end to 2% at the upper. As you'll see from our chart here, the majority fall lie within 1.25% and 1.50%.
In general terms the fees on default and conservative funds are at the lower end and fees on growth and aggressive funds at the highest. The rationale for this is that growth funds (with a higher weighting of shares) require more research and active management by the fund manager, who is therefore remunerated for their efforts. That said fees don't always conform to that rule so you have to ask around and compare like with like.
To help we have produced some charts showing the range of fees by peer group along with their performance.
Expense ratio range is 0.5% to 1.00%. The majority falling within the 0.75% - 1.00%
Expense ratio range from 0.5% to 1.50%. The majority charge between 0.75% - 1.00%
Expense ratio range from 0.75% to 2%. The majority charge between 1.25% and 1.50%.
Expense ratio ranging from 1.5% to 1.75%  The majority charging between 1.25% and 1.50%.
Expense ratio ranges from 0.75 to 2.25%. The average falls between 1.25% and 1.75%
Expense ratio ranges from 0.75 to 2.25%. The majority fall between the 1.25% and 1.75% markers.
2) Performance
A golden rule of investing that you'll hear oft repeated and read in pretty much every investment statement is that past returns are no guarantees of future returns. Investors in long-term retirement vehicles such as KiwiSaver are also cautioned against getting too fixated on short-term performance. That's important to bear in mind when reading your quarterly statements which might show double digit returns because of factors that really are outside your fund manager's control.
If you're invested in KiwiSaver for the first time home withdrawal feature your expectations for performance might differ from those leaving their money in until retirement. That's because if you're in KiwiSaver for a three year period only (that's the minimum amount of time you have to be invested to access your money) you probably don't want to be leaving much to chance and will therefore minimise risk by being in a conservative fund. Regardless of your reasons for being in KiwiSaver, we think it's fair to say that if you've been in negative territory for several consecutive years it's probably an indication your KiwiSaver fund is a laggard.
By clicking on the links above, you'll be able to see the adjusted performance levels for the peer group funds over varying time frames.
3) Communications
My first KiwiSaver break up had nothing to do with either of the above. Let's call it a communications break down. The website was a mess, fund performance wasn't readily apparent; it was a bare bones presentation of my balance and contributions. I thought it was so shoddy I wrote a letter to the provider. I never heard back. I consider it a sign of a poor business that they couldn't be bothered to reply, so I moved.
If your KiwiSaver provider isn't touching base with you on an regular basis you can't make heads nor tails of the information they're sending you, you don't know how your fund is tracking, fees aren't explained and their website is a shambles, this is a legitimate reason for concern. Like any other healthy relationship, good communication is key to its long-term survival. You can afford to be choosy in KiwiSaver so exercise your right to do so.
4) Fund manager
These days it is not enough simply to know that you are invested in KiwiSaver and thus saving for retirement through a "reputable" provider. Find out who, exactly, is managing your money. Many funds are managed by third parties so it can be tricky to follow the fund flow. However, the more you know about who's investing your money, and how, their track record in the industry and strategy, the greater comfort you will have as a investor. With KiwiSaver in its fifth year now patterns have emerged. You can see them on our website when you find your fund or by looking through the data published by Morningstar NZ on its website here.
Your provider should keep you posted about any major changes in its investment team as well as any significant changes to the portfolio.
5) Sales strategy
How and by whom you were sold your KiwiSaver may seem inconsequential in the grand scheme of things. However I find this part of the business model revealing. Why? In addition to there being pretty stringent rules around this aspect of KiwiSaver as laid out by the Financial Markets Authority, it reflects on the integrity of the provider. Being sold a scheme outside a WINZ office (as was the case with an agent acting on behalf of SuperLife) is not only a bad look, it is bad business if the advisor hasn't done their due diligence discussing the investment proposition in its entirety. If a provider is going to outsource sales, then the least they can do is to ensure the folks doing it are doing it above board.
For more on the sales and distribution of KiwiSaver and the FMA's latest guidance note, click here. See also Amanda Morrall's opinion piece here.