Fidelity's KiwiSaver portfolios return over 10% for investors over past 12-months; Capital Guaranteed Fund only laggard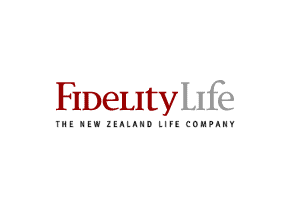 The latest data released for KiwiSaver performance as at December 31, 2012 is from Fidelity Life. Our story covering the September 30, 2012 results can be found here.
The latest results show Fidelity Life (Fidelity) continues to build on recent successes.
Over the last 12-months if investors had been conservative in their investment strategy then they have missed out on some stellar returns. Fidelitys' Options Fund and Aggressive Funds returned over 15% for the year to 31 December 2012.
The longer term data shows the Options Fund as the clear front runner with a return in-excess of 9% per annum for the last five years.
With the exception of the Capital Guaranteed Fund, all of Fidelity's KiwiSaver funds produced a one-year return in excess of 10%.
In December, Fidelity announced the introduction of a 'Life Phases' option for KiwiSaver investors. There is a growing trend of KiwiSaver managers opting to offer lifestages or target date portfolios as part of their suite of funds.
Life Phases automatically allocates a member's contributions and accumulated balances to an Investment Fund (or Funds) based on their age.
The reallocation process takes place every five years, starting at 40 years of age and ending at age 60.
Two new diversified funds have also been added to the Fidelity KiwiSaver Scheme; The Asset Class Conservative Kiwi Fund and Asset Class Growth Kiwi Fund.
The Asset Class funds have different asset allocation mixes to the established (Conservative and Growth) funds and this will mean the fund returns will vary on a month by month basis. These funds do not appear in the return data below.
Another change behind the scenes has been the appointment of Dimensional Fund Advisors (DFA) in to the mix of external managers. DFA is a large US fund manager founded on the investment theories developed by Chicago academics, Eugene Fama and Ken French.
Fidelity have also recently increased their exposure to emerging markets; specifically India.
Below is a table of the longer term performance of the Fidelity funds. The return data is before tax and after fees and is as published by the managers. (No adjustments have been made to take into account those additional fees which scheme providers may charge and which are not included in calculating the fund performance. We do make such adjustments, but they will not be included until the full benchmarking is published.)
FidelityLife KiwiSaver Scheme


(31 December 2012)

1 year
(p.a.)
5 year
(p.a.)
Since inception
(Oct 2007)
(p.a.)
Capital Guarantee**
6.6%
n/a
n/a
Conservative
10.8%
5.4%
n/a
Balanced
12.7%
4.5%
n/a
Ethical**
11.9%
n/a
n/a
Growth
13.8%
2.9%
n/a
Aggressive
15.4%
2.8%
n/a
Options
15.7%
9.2%
n/a
** 5 year data is not yet available as the funds started in May 2008.
More detailed performance reporting can be found here ».