AMP announces final steps to finally close down the old AXA KiwiSaver schemes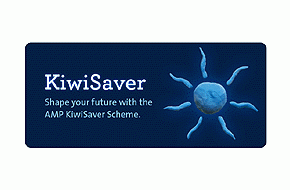 AMP says it's in the final throes of reducing its current two KiwiSaver offerings into one consolidated scheme.
The old AXA scheme was only recently renamed 'AMP Wealth KiwiSaver' as part of the transition to an inevitable amalgamation.
AMP has more than 260,000 KiwiSaver Scheme members across its two KiwiSaver schemes representing 16 per cent of market share of KiwiSaver funds under management.
Under the proposal first signalled back in February, AMP plans to transfer AMP Wealth KiwiSaver Scheme members to an enhanced AMP KiwiSaver Scheme, combining the best features of both schemes.
"The AMP group currently provides two KiwiSaver schemes and we'd like to offer our members one KiwiSaver scheme going forward, featuring the great investment choices and services you'd expect from a company like AMP," said Jack Regan, Managing Director, AMP New Zealand.
AMP says it's communicating the details to its AMP Wealth KiwiSaver Scheme members.
The proposal is subject to approval by the Financial Markets Authority (FMA). If the FMA gives the proposal its seal of approval, AMP expects the final transfer to take place in August.
AMP has been reviewing its investment proposition and the consolidation of the two schemes into one is seen as providing a consistent investment philosophy.
AMP KiwiSaver Scheme members have access to AMP's online portal, My portfolio, so they can manage their KiwiSaver account anytime including checking their balance and transactions, updating details and switching investment options.
If the transfer is approved by the FMA and goes ahead investors in the AMP Wealth KiwiSaver scheme will still be managed by AMP and the transfer will take place automatically without investors having to do anything.
More information on the proposal and the indicative timeline can be found on the AMP website here.