Craig Simpson previews what KiwiSaver returns investors might expect to see as at June 30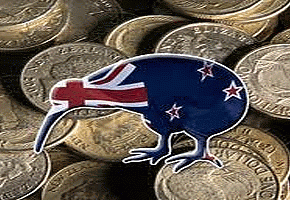 By Craig Simpson
With the end of the June quarter KiwiSaver results due out in the first few weeks of July, what returns should investors be expecting from providers?
There is a degree of crystal ball gazing here, but barring any major disasters in global markets and based on the 11-months worth of returns having already banked, we suggest investors should be expecting schemes with higher equity components to return double digits for the 12 months to June 30.
In terms of a range of returns, after allowing for some fall off following the carnage of recent days, we would still be expecting returns at the aggressive end of the spectrum of between 20% - 25%.
Shorter term returns are likely to be more modest as markets had been on tender hooks waiting for guidance from the US Federal Reserve (Fed) around the potential tapering back their US$85 bln per month bond buying program. Based on the Fed's most recent commentary equity and bond markets have been sold-off further.
More conservative investors could expect to see returns over the last 12-months to June 30 in the range of 10% to 15% and for the last quarter some scheme returns could be either just positive (i.e. 1% - 2%) or marginally negative, depending on the exposure to both bond and equity markets.
Another driver of returns will be the translation of returns back into NZ$. Some managers elect to fully hedge their international exposures back to NZ$ and other prefer to take a more active approach and manage the currency exposures based on their view of where currencies are likely to trade based on certain economic forecasts and in-house research.
The NZ$:US$ has fallen from 0.8360 on 1 April to approximately 0.7700 at the time of writing some managers may incur losses (or gains) depending on their approach to currency risk management and/or their speculative trading.
At the same time the NZ$/US$ has fallen some 6 cents, the NZ$ has strengthened approximately 4 cents against the A$. Again, depending on the positioning of the various managers gains or losses made on currency positions could impact returns.
Given the relative strength of returns recorded recently, rolling these forward, markets would have to capitulate in a manner akin to a 'Black Cap's middle order batting' over the coming few months to wipe out all the good work KiwiSaver managers have done in the previous one to two years. 
The end of June also signals the end of the financial year for KiwiSaver so expect to receive information from the various providers either electronically or in the mail showing how your investment has performed. 
Investors have until June 30 to ensure they have made sufficient contributions to their individual accounts ($1,042.86) to be eligible for the maximum Government contribution of $521.43
Also from July 1, KiwiSaver managers must begin providing greater disclosure and transparency on their various schemes. To learn more about the new requirements read our previous story here.