Strategic alliance between Grosvenor and Fidelity Life announced giving Grosvenor stronger local presence in a predominately foreign owned market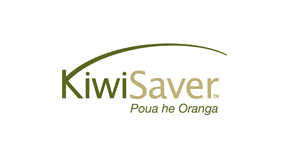 By Craig Simpson
In a deal announced today, two local KiwiSaver providers, Grosvenor Financial Services and Fidelity Life are joining forces.
The market is currently dominated by foreign owned institutions and this new strategic alliance will provide Grosvenor Financial Services Group, a locally-owned specialist investment services and KiwiSaver provider with a bigger local prescence.
The deal sees Grosvenor take over management of the Fidelity Life KiwiSaver funds and will result in them managing over $600 mln on behalf of nearly 100,000 members.
Once the deal is completed It will be one of the country's largest New Zealand-owned and operated KiwiSaver providers and the seventh largest overall.
"This is about two successful New Zealand owned companies working in a strategic alliance that allows them to focus on what each of them does best," says Grosvenor Managing Director, Allan Yeo.
"In addition, there is strong synergy between the two companies, both are dedicated and loyal advocates of New Zealand's thriving independent adviser network."
"With Grosvenor's track record and experience in funds management, we believe the combined fund will lead to even more exciting opportunities. We have an unwavering commitment to our advisers and will continue to help members grow their retirement savings through the delivery of effective financial advice," says Yeo. "The transaction also puts the combined organisations in a strong position to gain default provider status in the future."
Fidelity Life CEO Milton Jennings says the company will continue to work with Grosvenor on investment-related issues while focusing on its core business of providing market-leading risk products.
"Both companies have proud local roots, strong networks of non-aligned advisers and have worked together in the past," says Jennings.
"This alliance will allow the two companies to share resources – services, products and support – for the benefit of our adviser networks. In addition, the large pool of clients will benefit from being with a trusted KiwiSaver provider that is owned and operated by New Zealanders that genuinely have the interests of Kiwis at heart."
The announcement is significant in the context of the KiwiSaver market and sees another mid-sized participant leave the market.
Over the past 12-months there has been a fair degree of consolidation in the KiwiSaver market.
We have seen two large institutional players (AXA and Tower) taken over by AMP and Fisher Funds respectively; ASB close its FirstChoice Funds to new investors for business reasons and National Bank's KiwiSaver merged into ANZ's following the merger of the two banking platforms.
BNZ and Generate both launched new KiwiSaver schemes earlier this year but to-date are yet to gain any significant traction in the market.
Terms of the transaction remain confidential. However, as part of the deal, Fidelity Life will take a minority shareholding in Grosvenor.
As far as members of either the Grosvenor or Fidelity KiwiSaver schemes are concerned it is business as usual for the time being as the type, range and costs of funds to existing members will not change as a result of the
deal.
The deal is subject to usual conditions including regulatory consent, with the transaction is expected to be completed by September 2013.
----------------------------------------------------------
The following details have been supplied by the two companies.
Fidelity Life Assurance Company Limited was founded in 1973, setting a precedent in New Zealand at the time, by trading solely through independent advisers, unlike the tied agents most companies used.
Forty years later, Fidelity Life remains privately owned with more than 100 shareholders and shareholder funds in excess of $140 million.Fidelity Life recently announced the acquisition of Tower Health and Life Limited's in-force business and the group risk business of Tower Life New Zealand Limited.
Fidelity Life provides life assurance and savings products, distributing through non-aligned advisers.
Today, Fidelity Life has:
• An annual profit in the last financial year of $13.6 million, and first half earnings in 2013 of $9.0 million.
• Total annual in-force premiums in excess of $100 million (expected to grow to in excess of $200 million following the completion of the Tower life policies purchase)
• $750 million in funds under management
• Over 64,000 Fidelity KiwiSaver Scheme members
• 175 staff members in six centres throughout New Zealand, and
• An A- (Excellent) financial strength rating issued by AM Best, unchanged since 1996. A copy of the rating scale is available at every Fidelity Life office.
Grosvenor Financial Services Group is a privately owned New Zealand company, incorporated in February 1998.
Being privately owned and not aligned to any fund managers, Grosvenor has the advantage of being able to offer independent service and support to over 300 financial advisers throughout New Zealand. This year Grosvenor celebrated 15 years of providing investment and KiwiSaver solutions to clients through its adviser network.
The Grosvenor KiwiSaver Scheme is well regarded among its members and advisers. The scheme has gained recognition through various awards as voted by members, the public, advisers and the industry.
Grosvenor offers a similar range of services in Australia through its majority‐owned Australian operation.
Today, Grosvenor Financial Services Group has:
• Over $1.5 billion in assets administered across New Zealand and Australia on behalf of more than 70,000 investors.
• Over 31,000 Grosvenor KiwiSaver Scheme members with funds under management of more than $270 million.
• 100 staff members in New Zealand and Australia with its head office being located in Wellington.