Financial Markets Authority says 'case closed' satisfactorily after issues were raised with 2 KiwiSaver providers over possible misleading statements in offer documents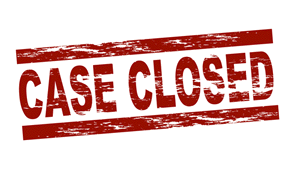 The Financial Markets Authority (FMA) says it has "achieved the outcome it had sought" through action against two KiwiSaver issuers who had potentially made misleading statements in their offer documents.
In its Monitoring of KiwiSaver Offer Documents report last month the FMA said it was in the process of taking action against two unnamed issuers due to "non-compliance with securities legislation relating to potentially misleading statements in their offer documents."
Speaking at the FMA's quarterly stakeholder market update in Auckland today , Elaine Campbell, the FMA's head of compliance monitoring, said issues with the two had been resolved.
"In each of the two cases we were able to address our concerns by engaging directly with the two participants concerned and we've achieved the outcome that we sought," Campbell said.
Of the two entities the FMA says; "Fund A had insufficient disclosure of the key terms and conditions with respect to withdrawals from the fund. The fund has agreed to make the changes requested by FMA. They will be made shortly."
"Fund B had inappropriate disclosure of past investment performance and asset allocation disclosures contained in advertising material. The fund has agreed to amend its advertising material immediately and will make the appropriate changes to its offer document in September."
Campbell noted that in the actual monitoring report itself, it wasn't the FMA's policy to name the people or entities comprising the sample it puts the spotlight on, or who it had raised compliance issues with.
"But where FMA identifies compliance issues to such an extent that the public interest demands we name the participant, we might name that participant outside the monitoring report," Campbell said.
The purpose of the monitoring report was so the whole market would take the FMA's feedback on board and assess whether they needed to make adjustments.
The FMA's review looked at 15 KiwiSaver schemes which it says comprised a cross section of the market. The 15 had total funds under management of $5 billion, representing 40% of the total KiwiSaver market. The regulator reviewed each KiwiSaver scheme's investment statement, prospectus, financial statements, statement of investment policy and objectives, where applicable, plus other publicly available advertising material such as websites.